MEXICO CITY — A woman who had just given birth was among 141 migrants detained at a bus checkpoint in southeastern Mexico on Monday, the same day another large group of migrants was found in the area crowded into the back of a trailer truck.
The mother and her newborn girl were taken to a hospital after being detained, according to a statement by the National Migration Institute (INM).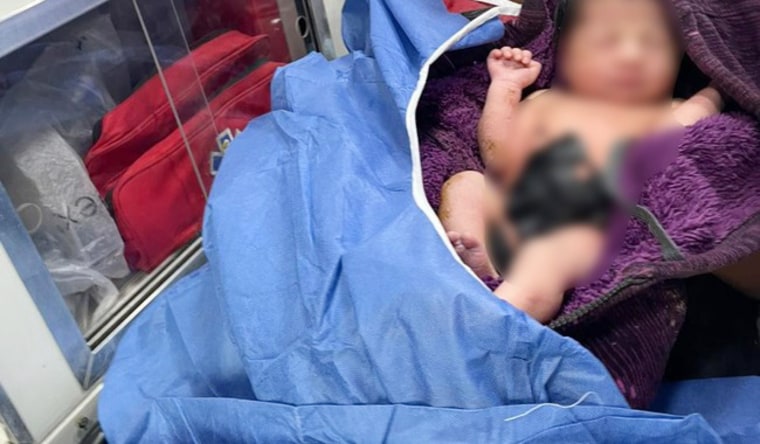 The mother was among a group of mostly Guatemalans found on the bus in the Gulf state of Veracruz. The group also included 26 unaccompanied minors, the statement said.
"(The woman) gave birth with the help of those that traveled with her, who cut the umbilical cord," the INM added.
"We helped the lady and told her to push so (the baby) would come out," one of the men detained said in a video shared by the agency. "Then we gave our sweaters... She kept asking about the baby. You could see she was scared."
Images released by the agency showed the mother holding the newborn in a thick purple blanket and a surgical cover.
It comes after the institute reported on Monday that another 130 Guatemalan migrants had been detained in a truck in the same state. Nineteen of them were reported to be unaccompanied minors.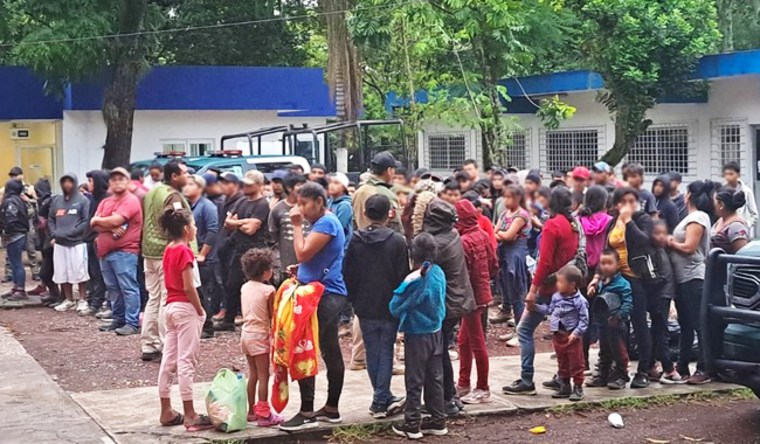 The journey through Mexico to the U.S. is often perilous for migrants. More than 50 migrants died last year in a truck in Texas in the worst human smuggling tragedy in recent U.S. history.
The United States has encouraged migrants to use legal pathways to seek entry, including using an app called CBP One to schedule appointments at the border to request asylum.