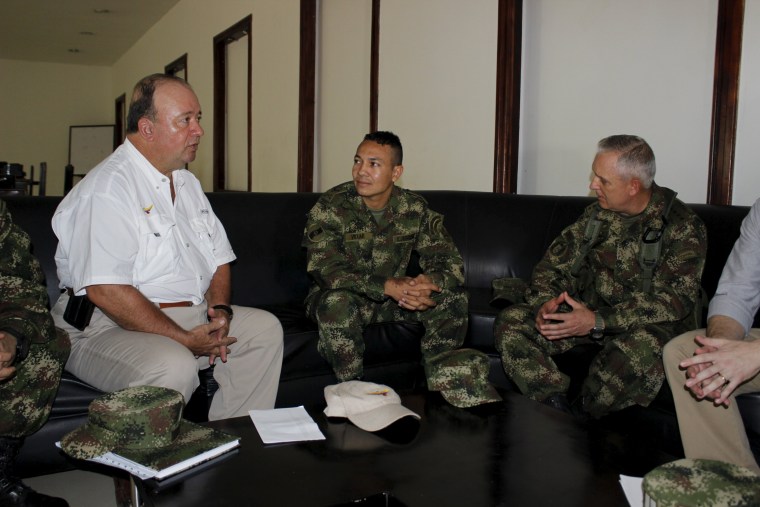 Colombia is set to announce formal peace talks with the the National Liberation Army, the country's second-largest rebel group, a government source told Reuters on Wednesday.
The government and ELN talks could start moving the nation a step closer to ending a five-decade conflict with leftist guerrillas. After two years of preliminary talks, the group recently freed two hostages, which President Juan Manuel Santos had demanded ahead of the start of formal talks.
"The exploratory phase of the talks have finished and they have agreed to begin formal negotiations," the source from Colombia's peace commissioner's office told Reuters.
RELATED: As Peace Looms, Rebels In Colombia Ponder the Future
Cuba, Norway, Venezuela, Chile, Brazil and Ecuador will act as guarantor countries, the source said, adding that the talks would be separate from those with the Revolutionary Armed Forces of Colombia, or FARC, the country's largest rebel group.
Colombia's government has been in talks with the Marxist FARC for more than three years. Last week, the two sides failed to reach a self-imposed deadline for a final accord.
A joint announcement with the ELN will be made from Caracas, Venezuela, the Colombian government said, without revealing what would be discussed. Colombian media reported that negotiations would take place largely in Ecuador.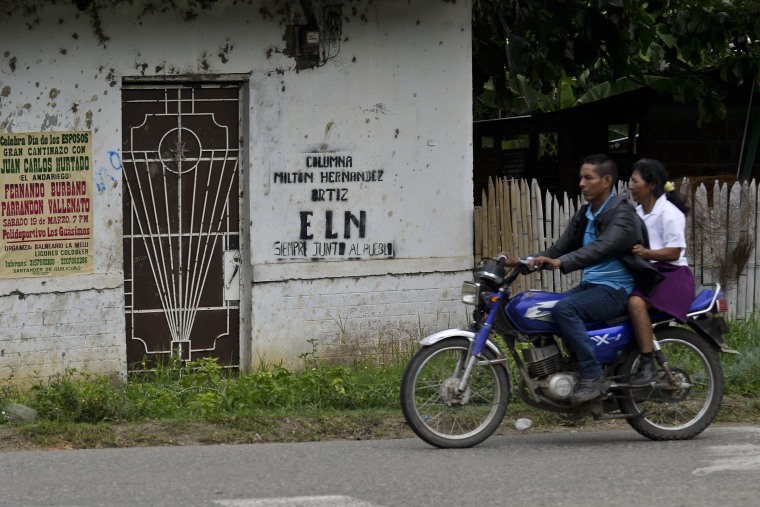 The ELN, which has about 2,000 soldiers, has increased oil pipeline bombings in recent weeks and continued kidnappings, in what many observers saw as an attempt to pressure the government into beginning talks.
The formalization of talks would come as approval ratings for Santos, who took over from the former hardline president, Alvaro Uribe, hit new lows. Uribe, now a senator, has roundly criticized the talks with the FARC, which he says will grant impunity to the rebels.
Reporting by Luis Jaime Acosta and Julia Symmes Cobb; Editing by Helen Murphy, Chizu Nomiyama and Paul Simao.