In 1995, Maria Mancia came home from work to find her 18-month-old son, Steve, missing.
She soon made an unsettling discovery: The boy's father, Valentin Hernandez, had kidnapped him and ransacked her California home. Documents and heirlooms, including Steve's baby pictures and even an ultrasound photo, were gone.
For 21 years, Mancia wondered what happened to her boy: What was he doing? What did he look like? Would he remember me?
On Thursday, she got her answer.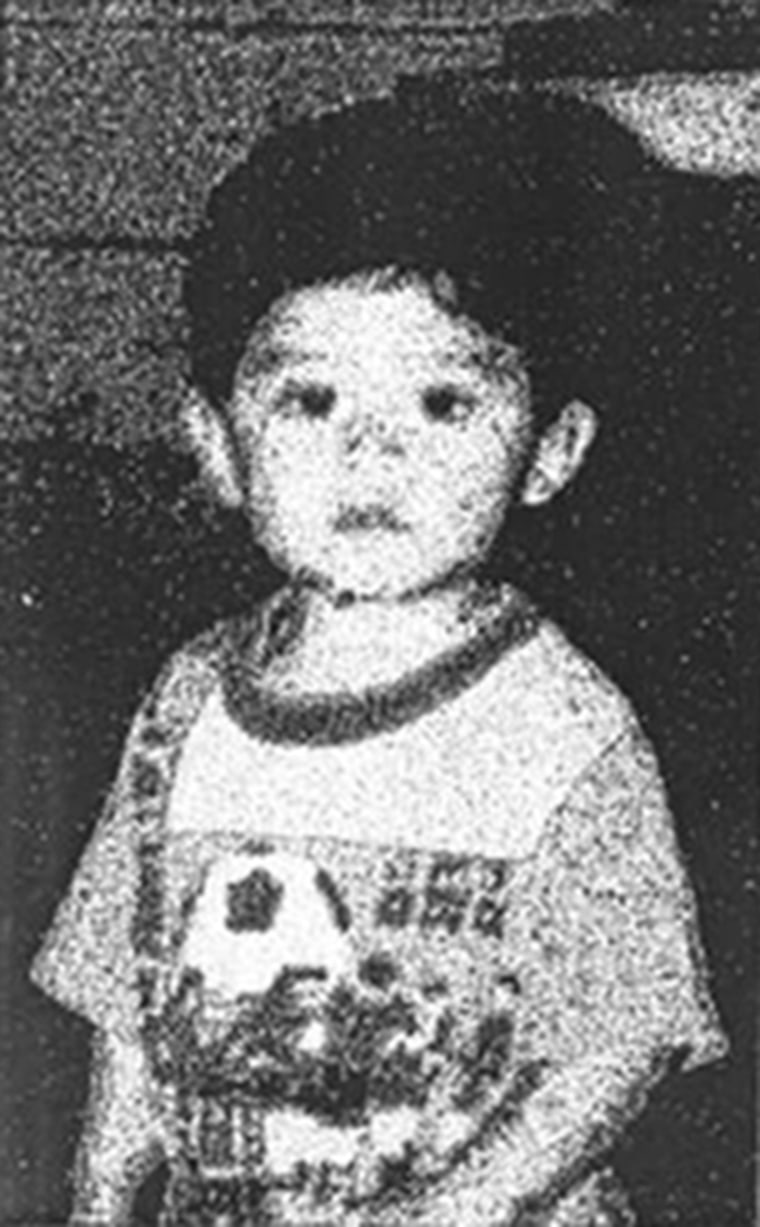 Mancia and her now-22-year-old son were reunited by the San Bernardino County District Attorney's Office after a painstaking search for the boy that led them more than 1,500 miles away, to Puebla, Mexico.
District Attorney's Office investigator Karen Cragg said Mancia and Hernandez were having issues in their relationship when Steve was abducted from her Rancho Cucamonga home.
Mancia, desperate for an image to remember her son by, wrote her aunt in El Salvador requesting a picture she had once sent her of Steve.
"That became the only photograph she had of Steve for the last 21 years," Cragg said in a statement.
Mancia asked law enforcement for help, and the District Attorney's Child Abduction Unit set off to gather leads throughout the country.
Through one lead, they learned that Hernandez was probably dead, although they were unable to verify it. The grim and frustrating search got brighter in February when a tip came in that Steve was possibly living in southern Mexico.
Related: Putting a Face to DNA: How New Tech Gives Hope in Cold Cases
"We weren't positive we located the right person, so we used a ruse and told Steve we were conducting an investigation related to the disappearance of his father," Cragg said. "During the conversation, we found several similarities in his history that matched that of our missing boy."
After realizing they had a potential match, the Child Abduction Unit set up a plan to collect DNA from Steve and Mancia, but did not tell them exactly what they were doing in case it turned out to be wrong.
The Department of Justice and Mexican officials helped gather the DNA samples and sent them for testing.
Last month, investigators learned they had a hit: "Steve in Mexico" was the kidnapped toddler.
"We contacted the mother and she was overcome with emotion and very thankful," Cragg said. "She had never given up after all these years, but had accepted the fact that she may never know her son."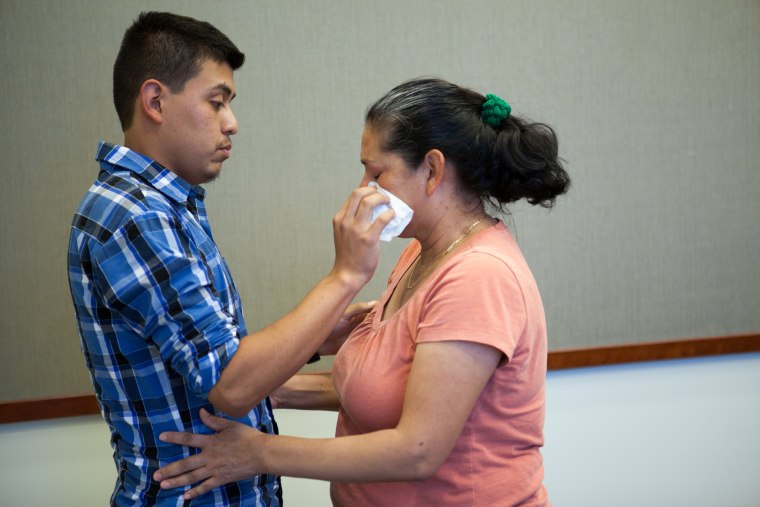 When mother and son reunited on Thursday, the young man took his mother into his arms. He was several inches taller than her. His mop of black hair was short on the sides.
They embraced, and he grabbed a tissue to wipe the tears falling down her face.
They both had a lot to learn about each other's lives. Mancia became a mother to four other children, making Steve an older brother. Steve has enrolled in the University of Puebla. He wants to study law.
And since he was born in the United States, Steve is actually an American citizen, officials said. He hopes to move to California to be with the family he never knew existed.
A $750,000 warrant for child abduction, meanwhile, remains in effect for his father until authorities can confirm his death.
Steve told The San Bernardino Sun that the past few months have been a whirlwind after finally knowing the truth about his mother and that she was even alive.
"To get a call that says they found my mother and that she had been looking for me, it was like a cold bucket of water," he told the newspaper. "But it's good. It's good."