JERSEY CITY, NJ -- It all started with a pregnancy food craving over 50 years ago. Pura Berrios, the owner of Torico Ice Cream Shop told her husband that she missed the taste of the tropic fruits of her native Puerto Rico.
"I started yearning for the taste I had in Puerto Rico," she said. "I remember growing up we would go around the meadows and pick up all the berries and eat them right there."
Berrios and her husband Pete began making piraguas (Puerto Rican shaved ice dessert), and selling them from a small shop next to their deli in Jersey City, New Jersey, in 1968. Then they turned their focus to ice cream, and what started as a small side summer job turned into the famous Torico Ice Cream shop that brings in about 1,000 people a day on the weekend.
"We had the hand-crank (ice cream machine), and all my brothers and I would take turns making the ice cream. The lines began to wrap around the corner with people waiting for all of these to be made," she said.
The successful ice cream business made the couple decide to let go of the deli they owned and focus solely on making ice cream.
Even though Pura and Pete had always been very involved the culinary business, Pete decided he wanted to inform himself more about the fruits he was putting in his ice cream. Pura recalls that Pete traveled to The University of Mayagüez in Puerto Rico and was mentored by a professor of agriculture at the college.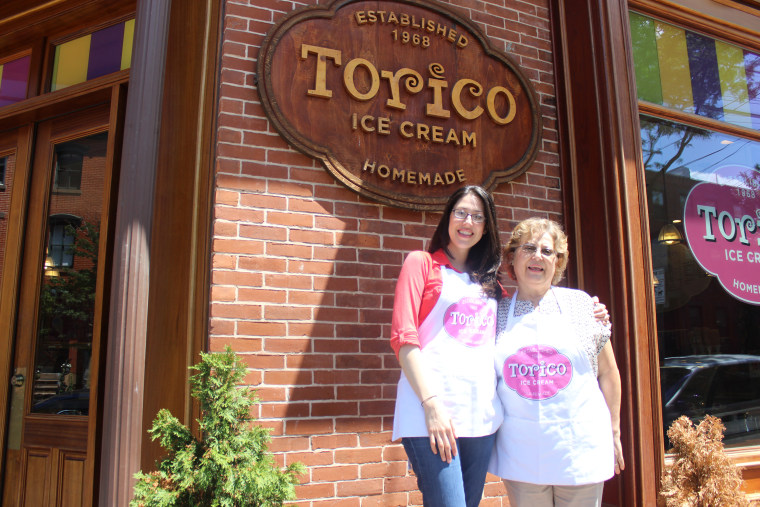 The family-owned business serves around 65 different homemade ice cream flavors. Pura's daughters Christine and Denise make the sweet-treat everyday, but the whole family pitches in the business.
"My father's passion is what really got me interested in the business," said Christine, who now oversees the shop.
Torico serves ice cream with various fresh fruits from places like Puerto Rico and recently have added many Asian flavors to their menu. There are also Italian ices and milkshakes available.
"Many of flavors we choose are suggested by our customers and the community," said Pura.
Some available flavors are jackfruits, tamarind, sour sop, avocado, papaya, mamey, and passion fruit. Other flavors include Ube, ginger, lychee, green tea and black sesame seed. These flavors are a representation of the multi-ethic neighborhood they are surrounded by.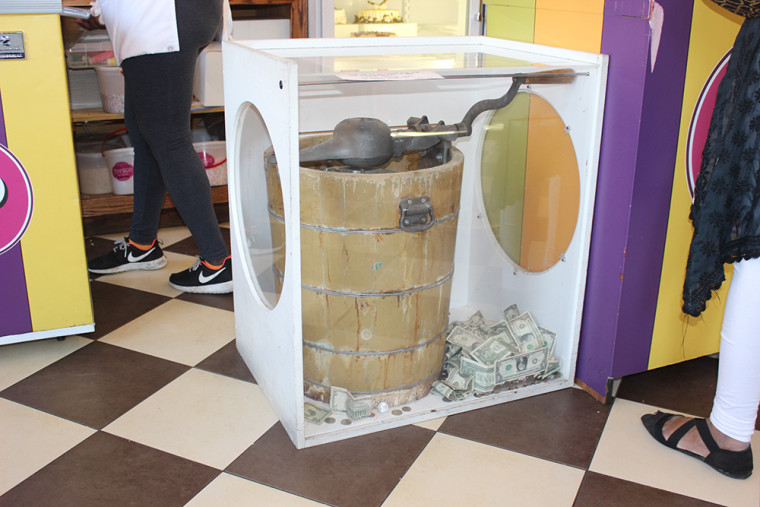 Pura said her customers have been asking for them to start making corn ice cream, which she said is very popular in Puerto Rico.
"I want to wait to find a corn that is not GMO, as we are very health conscious," said Pura.
Berrios and her daughter both agree that they like to keep all their ingredients as natural and organic as possible.
The shop formerly called Tropical Delight, now called Torico (a shortened version of "todo rico," which means all good) still preserves their first ice cream machine in a glass case. Pura says it brings her memories of when her husband would make ice cream batches himself.
But, Pura and Christine's favorite part about Torico is the fact they get to do it with their family. Each member has a task a hand and it is what makes the shop what it is. Pura said she does not plan to expand or open up another shop anytime soon, they want to keep the personal touch of this historic ice cream shop in the heart of Jersey City, New Jersey.