When Iowa and Latinos are mentioned together, much of the attention has focused on the state's GOP congressman Steve King and his polarizing comments about immigrants.
But since late last year, mentions of Latinos and Iowa are as likely to be about whether Hispanics will be a bigger presence at this year's Iowa caucuses.
In November, the League of United Latin American Citizens (LULAC) launched a phone call-postcards-door-knocking campaign to bring Latino voters to the first-in-the-nation caucus, where presidential candidates can emerge as contenders – think Barack Obama – or give up hope of being one – think Bill Richardson, both in 2008.
It's not likely that this will inspire a tidal wave of the 3 percent of Latino voters in Iowa to caucus, but some precincts may see a different makeup in their usual attendees. LULAC is shooting for a doubling of the 5,000 who showed up in 2008.
"All the media is paying attention and we have the opportunity to show that Latinos are organizing and moving forward," said Maria Alcivar, 27, who will caucus for the first time Monday and has persuaded 80 people to go as well.
"I think we've built a lot of momentum in terms of teaching people to caucus," said Alcivar, who is supporting Bernie Sanders.
LULAC is shooting for doubling the number of Latinos who participate in caucuses compared to 2008.
Millennials make up 44 percent of Latinos nationally who are eligible to vote, and 51.5 percent of Hispanic eligible voters in Iowa, according to Pew Research Center.
While they are helping to increase the size of the Latino electorate, low rates of turnout by young people contribute to low Latino voting rates overall.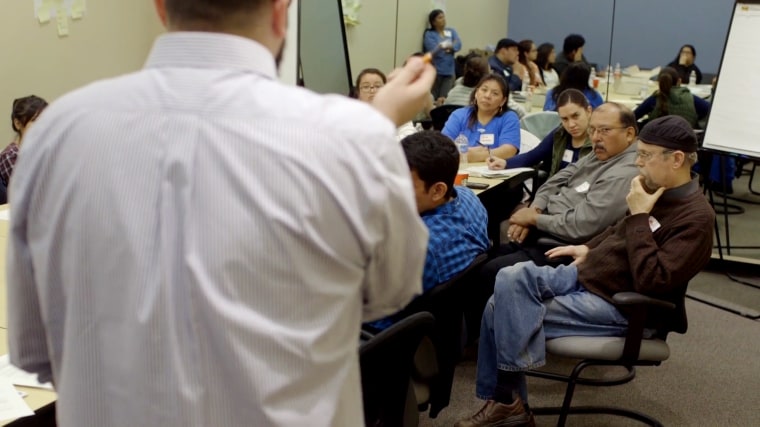 Even so, Dan Garza, 62, a regular caucus goer, said he expects this year "we'll increase our numbers. But next time, we'll do better and the following time we'll do better and hopefully we'll get a cultural change."
Garza is serving for the first time as chair for Precinct 51 in Des Moines. He is leaning toward Sanders but said he is "still open" to other candidates. "I'm going to see how it goes and if I can affect the vote one way or another with one vote, I just might switch. I'll be strategic," he said.
Related: Knocking on Doors, Getting Latinos to Caucus in Iowa, Impact Primaries
Sandra Rosado will be a first-timer at the caucuses, even though she has always been a general election voter. But she "didn't even understand what the concept of caucusing was" before this year. Alcivar peaked her interest, she said.
Since learning about the process, she has asked coworkers whether they planned to caucus and was surprised to learn that many colleagues, mostly young and white, had caucused before, so "I felt left out."
"I think it's a really special time this election year with everything going on and the issues we are facing today and I feel a lot of the issues are related to me and I can see a lot of my friends impacted by them … especially immigration issues," said Rosado, who is Puerto Rican.
Just a few months since learning about the Iowa's way of picking a presidential nominee, Rosado sounds like a political junkie. She went to the Democrats town hall held Jan. 26 at Drake University where she continued to size up her choices.
"I'm torn between Bernie and Hillary. I really like Bernie's message, how he wants to shift how the government is handled," she said. "But I also like Hillary and all the experience she has and I also think she's really, really smart ... and I was really impressed by her knowledge of foreign policy and just how witty she is. She seems to be fast on her feet," she said.
Despite all the converts, Marlú Abarca, who has been preaching the turnout message door-to-door on LULAC's behalf in 22 degree weather, couldn't help feeling disappointed when she recently encountered a woman who only knew that Hillary Clinton was running.
"I was so stunned. After months (of canvassing), to know there was one woman who didn't know what the caucuses were and we're a week away, it was concerning and disappointing," said Abarca.
The GOP candidates' hard right stand on immigrants and immigration has helped drive interest that LULAC and others have been trying to build.
There is little doubt that the fervor against Donald Trump is helping reach Latinos. At a protest in Marshalltown, Iowa, about 200 people showed up and 20 registered to caucus, said Christian Ucles, LULAC of Iowa political director.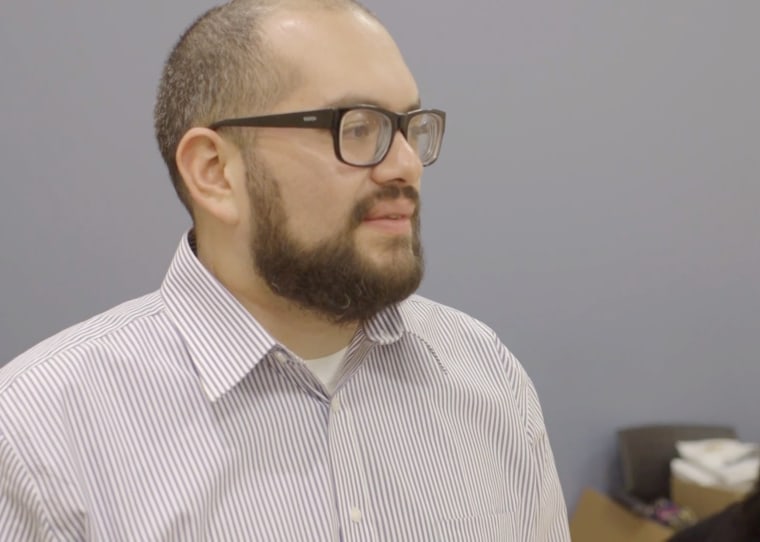 While that's not an impressive number, Ucles points out that in places such as Marshalltown and some other rural Iowa communities, precincts are smaller, and just a few dozen people are likely to show up. More Latino caucus goers in a small precinct could have some impact in helping decide whether Martin O'Malley perseveres, Sanders tops Clinton, or Jeb Bush – whose campaign team also has been targeting Latinos for caucus turnout _ can elevate his standing in the GOP.
Judging from a recent registration event, there is little doubt that the fervor against Donald Trump has helped reach Latinos, said LULAC's Iowa political director Christian Ucles.
O'Malley's pounding on the immigration message has stirred some of the turnout interest, Ucles said.
"There is movement here from the O'Malley campaign that's really been catching fire in community – young people are breaking toward O'Malley and Bernie," he said.
The latest NBC/Wall Street Journal/ Marist poll shows Donald Trump leading all Republicans, particularly among new caucus goers and a tight race between Clinton and Sanders on the Democratic side.
While state statistics show registrations to vote are static, Joe Enriquez Henry, LULAC's national vice president for the Midwest region, said an estimated 50,000 Latinos are registered to vote, compared to 35,000 in 2012.
"We have received so many positive responses from our people, young and old. We have both paid phone calling and volunteer phone calling going on right now, up through caucus day," Enriquez Henry said. "As we now say in Iowa, 'Latinos like to Caucus.'"
Related: First Read: All About Turnout in Iowa
Ceviche Bar restaurant owner Maria Suarez-Tigner said this will be her second time to caucus, but she is feeling more passionate about doing so this year than in 2012.
"It's a very trying time for our country and I want to make sure that the right candidate moves forward," she said. National security is her key concern.
When she spoke to NBC News, she was preparing to host a private event with Columba Bush, Bush's wife, and other Latinas on Friday. Although she is an Independent and undecided on who will get her vote, she said Bush and Marco Rubio were leading contenders.
Suarez-Tigner's parents are political refugees from Cuba who came to the U.S. in the 1960s and '70s. Immigration is not a hot topic for her, she said, but she has been surprised by the support Trump has gotten from Iowans and their willingness to be outspoken about their support for his policies.
"I really feel it's really important for me to put my vote in for the right candidate to balance that out," she said. "Donald Trump is obviously a very successful businessman, but his personal views on a lot of things, I've been flabbergasted."
Brent Wilkes, LULAC executive director, told NBC News Latino that about 30 percent of the pledge to caucus cards it has gathered are from Latinos who will caucus as Republicans.
Regardless of how many Latinos caucus this year, Rosado said she'll continue to be one who turns out.
"I would still vote, because we are a growing population," she said. "Even if this year we don't have much impact, someday we will."