Not all entrepreneurs have MBAs or start out knowing the ins and outs of the business world. Many begin with a vision, followed by a passion to pursue their venture no matter what.
We interviewed three successful Latino innovators to find out what obstacles they encountered, and most importantly, how they thrived despite facing adversity.
Evelyn Brooks, Jewelry Designer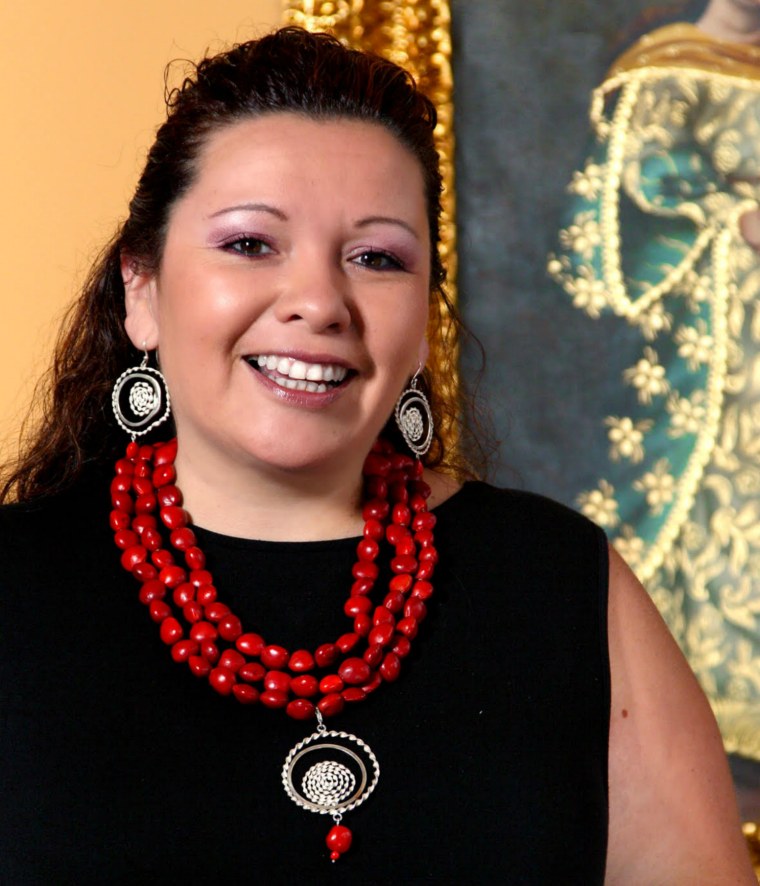 Evelyn Brooks, 42, launched Evelyn Brooks Designs in June of 2004. The successful Washington, D.C.-based entrepreneur creates eco-friendly jewelry using natural seeds known as huayruros from the Peruvian rainforest of Peru mixed with silver and gold. Huayruro (Why-ee-Ru-ro) seeds for centuries have been a symbol of energy, prosperity, love, happiness and good luck.
The award-winning designer's jewelry can be found in prestigious hotels, boutiques and museums and has been worn by celebrities such as Project Runway's Tim Gunn and designer Donna Karan.
The award-winning designer arrived in Virginia in 2003 from her native Perú, where she had studied tourism management and worked in the airline and travel industry in different Latin American countries before turning her focus to jewelry design.
Her biggest hurdles
Once, Brooks received a large order but didn't sign a contract because she believed in the person who placed the order. After she delivered it, he disappeared and never paid.
"I also remember knocking doors along King St. in Alexandria, VA, looking for shops to buy my pieces, when a store owner told me she only worked with Americans. Even though I was an American citizen and I told her that, she again replied: I only work with real Americans."
The secret behind her drive
Brooks sees herself as a passionate and persistent person, a never-give-up kind of woman, with the dream to see her eco-friendly designs sold worldwide.
"My kids are the biggest motivation to continue working. I hope to leave them a legacy and an example of a hard working mompreneur; one day they proudly say 'that woman is my mom!"
Her advice to aspiring jewelry designers
"Be unique, be yourself, and be familiar with the latest trends. Work with materials and techniques that are uniquely yours and that set you apart from the competition." She suggests you study the market where you will be selling and make your price points competitive.
"If you have a limited budget for marketing and PR, use all social media tools like Facebook, Twitter, Pinterest and Instagram. They all will help your business. Consider selling your designs not only on your website but also on other online shops, because online retail is the largest fastest-growing industry in the United States."
Her tips to mompreneurs
Brooks has two young children, and although she admits it's hard being a mompreneur, she would love to see more women building their own business.
Related: Latino Entrepreneurs: Edrizio De La Cruz Makes Strides in Financial Tech
"To all mompreneurs out there, please never give up, train yourself, find help at the nearest business centers, become a member of networks that can help you and your business. Most importantly, be patient, because nothing happens overnight."
Hipatia Lopez, Creator of the Empanada Fork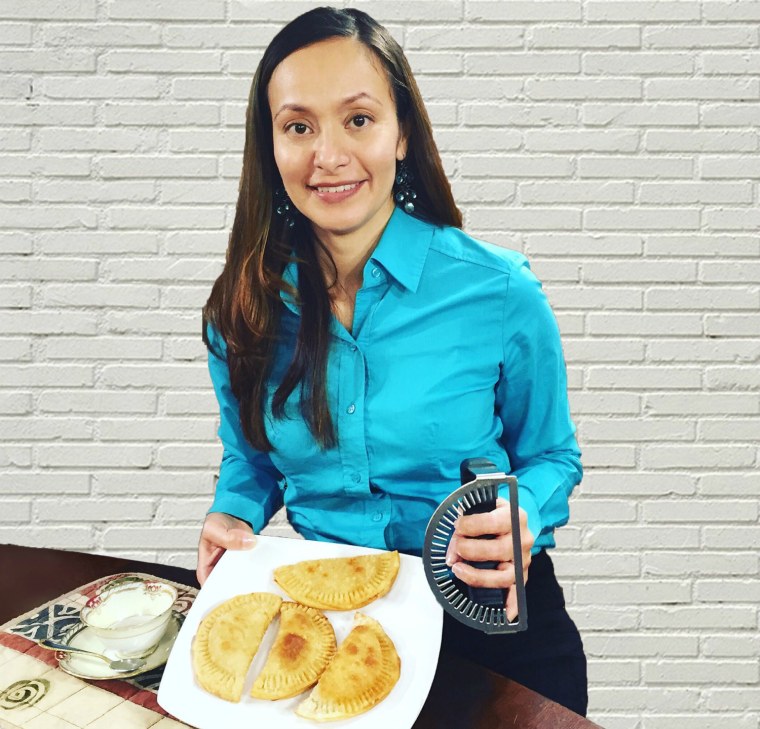 Hipatia Lopez, 40, is the creator of the successful Empanada Fork, which she sells in high-profile venues like the Home Shopping Network and Uncommon Goods. Born and raised in New Jersey of Ecuadorian parents, she devised the ingenious kitchen tool after sealing one hundred empanadas before a Thanksgiving dinner and ending up with sore thumbs.
The mother of three young children, Lopez says she joked with her kids — who were helping her — that she was going to invent a device to close empanadas so she wouldn't have to use a fork.
What started as a joke, turned into a passion to make her idea a reality. One year later, she had a design and a patent. Lopez is the recipient of the Woman of the Year Award from New Jersey's Hispanic Chamber of Commerce and has been featured on Telemundo and other news outlets.
Her take on building a business
It's a learning process, says Hipatia, but planning and looking ahead is key.
"I have learned to have a plan A, B and C. Sometimes things don't turn out the way you planned, which is okay. But it is easier to bounce back when you have backup plans. I strategize quite often. Quitting is not an option!"
Lopez also advises to stay positive. "You will have good and bad days — as long as you believe in yourself and your product, you can keep pushing forward to tackle the next day."
Related: 4 Delicious Latino Food Trends: We Asked the Chefs
Her tips for aspiring entrepreneurs
Her number one tip is to network as much as you are able to.
"Before I opened my company, I really never attended events. I guess I was in my own bubble and did not even realize what a great thing networking was."
"I now make every effort to surround myself with like-minded individuals sharing the same passion to succeed with a product or service," says Lopez.
She also says spend more time doing instead of thinking. "Take action!" You will accomplish more that way."
Words to live by
"Appreciate the things you have now, every day is a blessing! #sisepuede (#yeswecan) is my favorite hashtag."
Carlos Marrero, Fashion Designer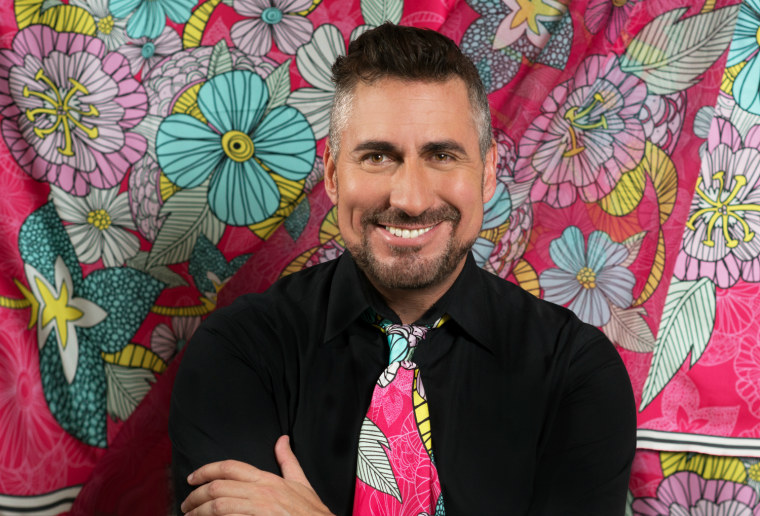 Carlos, Marrero, 50, a resident of Fort Lauderdale, Florida, is the creator of the Marrero Collection, a compilation of scarves and kaftans that the designer describes as limited editions of wearable art. He grew up in Puerto Rico and later graduated from The School of the Art Institute Of Chicago.
Marrero's fashion illustrations have been featured in publications such as VOGUE, InStyle, Glamour, Elle and Cosmopolitan. His business, established in 2015, will be featured in the Home Shopping Network in winter of 2017.
The biggest obstacles he faced in business
After twenty five years of working as a designer in the publishing industry, he had to learn the ropes of the fashion industry from a designer's perspective.
"I had to be diligent and learn how to continue being creative while also dealing with numbers. I had to become a businessman," shared Marrero.
The traits behind his success:
"Working hard and never giving up on my dreams have been traits that I inherited from my parents. Staying true to myself, but open to learning from others that have been successful at what I do. And lastly, asking for help is one of the traits that I have learned with this new line of business."
Related: Young Latino Entrepreneur's Invention Boosts Access to Clean Water
His advice for budding designers
He suggests you keep the eye on the prize but recognize there are different ways to get to your goal.
"Sometimes the path might look a little strange, you might believe that you were on the wrong path or took a wrong turn, but the difficulties and challenges you face will make you more determined to achieve your objectives and win against all odds."
His life motto
He picked a career that was not approved by his family at the beginning, but he stayed true to himself.
"My family came around and saw what I was capable of doing with my art; find your passion. Also, start now!"