Josefina Monasterio, 71, is glad she didn't think about her age when she took up bodybuilding at age 59.
"I would have missed out on the past 12 years of fun and success," said the former educator, competitive athlete and author, who recently returned from the NPC Southern States Championships in Fort Lauderdale, Florida.
"I took second place this year, and I´m not used to that. I'm used to winning!" said Monasterio, whose enthusiasm is contagious. Dr. Josefina, as she likes to be called, was inducted in the NPC Southern States Hall of Fame in 2005 and then for three years in a row starting in 2014.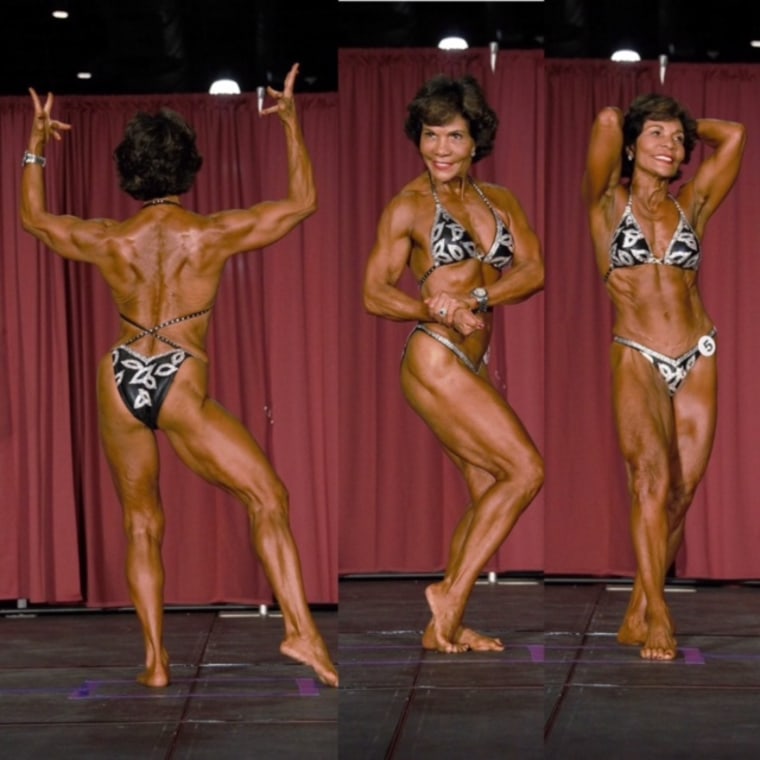 "Coming in second this year just encourages me to improve and get better. I must fight the belief system that implies that as you age you get worse,"she said.
The Vero Beach, Florida resident recently published a book, Vibrant at Any Age, based on her lifelong journey of self-improvement. She hopes to inspire people to achieve their goals just as she has.
"I reinvent myself every ten years, and so I started my 60s as a bodybuilder and now I begin my 70s as a writer," she said. "I don´t impose limitations on myself. People limit themselves by age, nationality, gender, it's very frustrating. Age is a mindset."
Related: Get a New Fitness Plan: Small Tips for a Big Health Payoff
Dr. Josefina started bodybuilding at an age when most are contemplating retirement, though she was an athlete from an early age. As a child in Venezuela she took to gymnastics and later graduated with a physical education degree.
She later obtained a Master's in Education and later a Ph.D. in Adult Personal Development. She taught at Cambridge Rindge and Latin High School in Cambridge, Massachusetts, for 16 years, while raising two daughters.
"I started bodybuilding when I met Steve Pfiester, a gym guy who knew I ran and practiced yoga. He invited me to his gym and offered to train me. I started in January and by June he took me to my first competition in Bradenton, Florida," she said.
Dr. Josefina´s photos are proof that she dedicates long hours to taking care of her body. But she also nurtures her mind and spirit. On any given day, she gets up at 3 a.m. to read the Bible, meditate and pray. At 4.30 a.m. she´s out the door to walk three miles and run another three. This is followed by yoga and and a swim at the beach while the sun rises.
"The aging process can be slowed down by taking care of mind, body and spirit," she said.
Related: 6 Ways to Get More Out of Your Workout
While this sounds like a workout already, it does not stop there. After writing in her journal and working on her next book between 8 and 10 a.m, the vibrant Venezuelan American hits the gym for at least two hours, where she trains different muscle groups depending on the day of the week.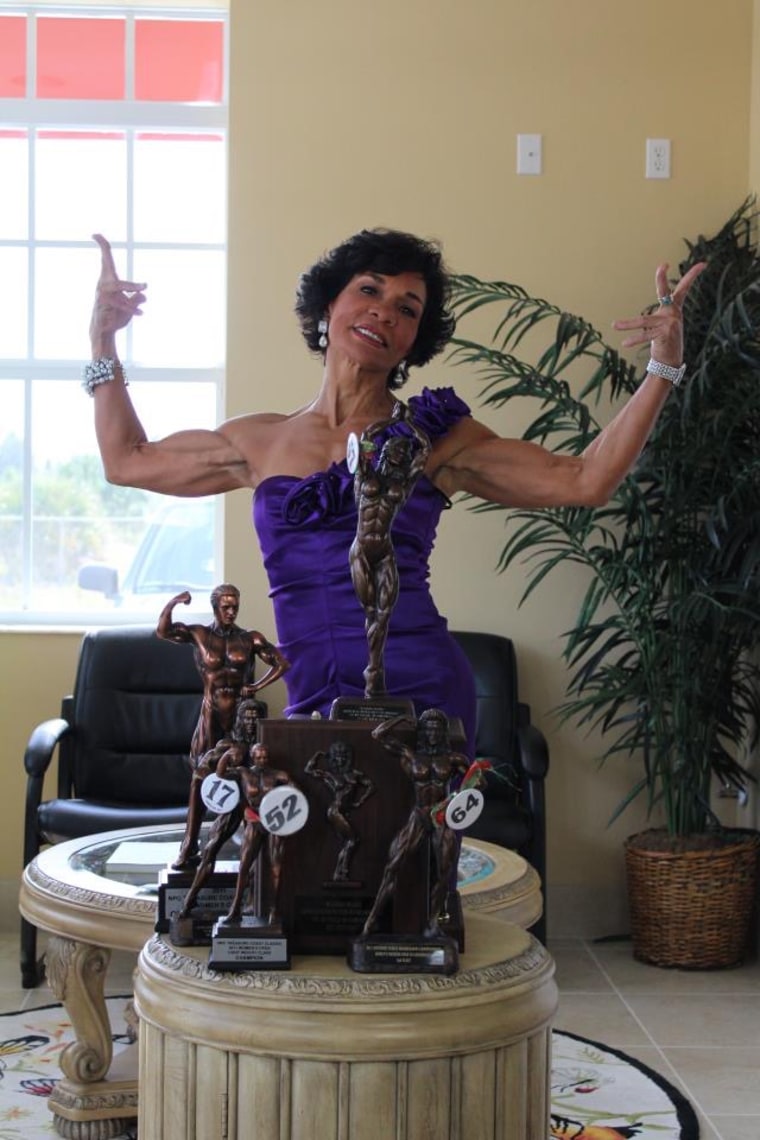 "My workout is sacred, non-negotiable. I keep a very tight schedule so I don´t lose track of time," she says.
Her afternoons are devoted to relaxing, goal-setting, cleaning, reading and grocery shopping.
"I keep my life simple. I don´t drink or smoke, I don´t stress, I eat a balanced diet and by 8 p.m. lights are out."
Dr. Josefina´s war on ageism has rubbed off on her two daughters, both in their early thirties. "They both take care of their bodies and minds. They´re very proud of me now and brag about me. If you give them a good foundation as a parent, know that they will always come back to their roots. I tried to remind myself of that during the difficult teen years."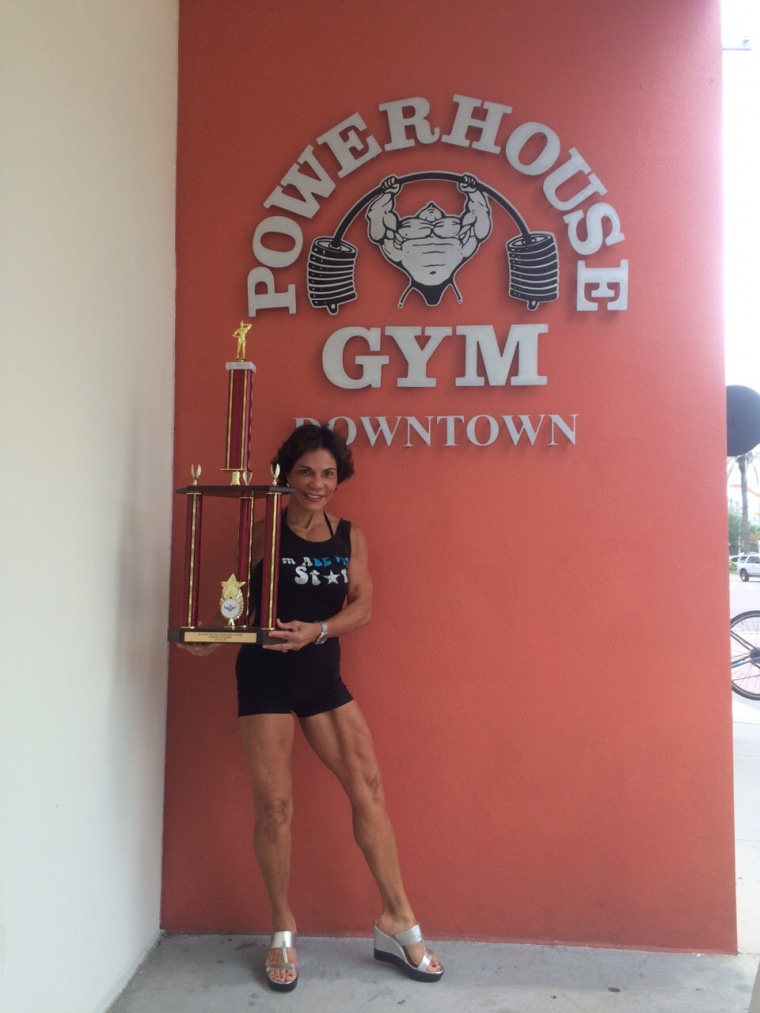 To prove how strongly she feels about fighting ageism she confessed she never accepts the senior discount whenever it's offered at stores.
"If I concede, then it means I believe in that system. It´s like being a traitor! I pay my full amount, and continue to live the way I want to, regardless of my age," she says.
Dr. Josefina has hosted several shows, the latest being Empowerment with Dr. Josefina, a local television show in Indian River County, Florida. She also has a YouTube channel where she shares her journey of fitness and empowerment.
She says she would love to see more Latinas breaking age stereotypes. "I can´t do this alone," she said. "I would love more people to take ownership of their body, mind and spirit. If you exercise and take care of yourself you can look and feel better than someone twice as young. My bone density and muscle mass are better now than a few years ago. And it´s because I work at it."
When people tell her they want to look like her when they reach her age, she has a simple comeback: "Why not do it now? You need to be disciplined, like me. Some mornings I don´t want to get up. But then I think of the consequences that would have in the long run and that gets me right out of bed."
Dr. Josefina is already preparing for her next bodybuilding competition and wondering what her next reinvention will be like.
"One of the things I´ve been thinking to myself lately is that we should never give up on ourselves. I certainly don´t. Give yourself the opportunity to fail. Don´t let fear be stronger than the excitement of being yourself and winning!"