Heriberto González, a farmworker in New York, has been in the United States for seven years.
At 26 years old, he says he has worked since he arrived in the country. He's worked on fields picking an array of fruit and vegetables from asparagus to watermelon. But in Mexico, he had studied to be an engineer. The reason for his move was mostly due to his family's financial position.
"The economic situation with my family was hard," he said. "My dad couldn't work because he had an accident a while back."
So González traveled north in search of a better future, and found promise in the agricultural industry. He is not alone. Of the 2.5 million farmworkers laboring on this country's farms, as many as 1.75 million farmworkers are immigrants and undocumented, according to U.S. Department of Labor's 2012 National Agricultural Workers Survey.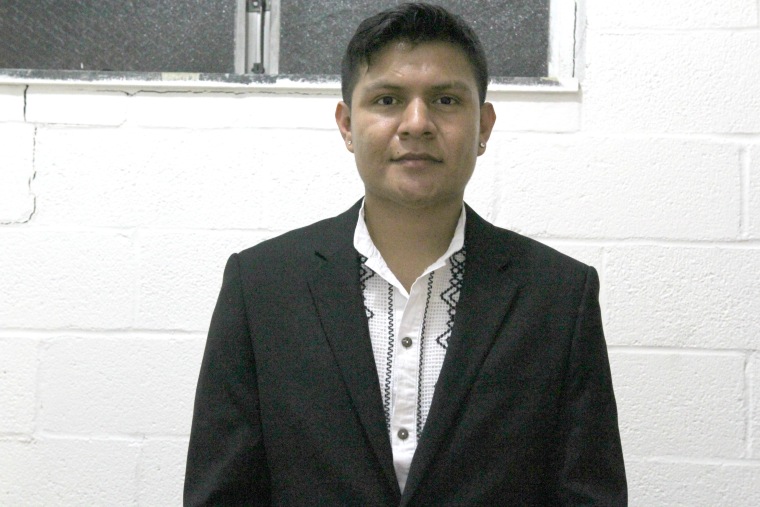 This population faces an uncertain future, as there have been mixed messages from Donald Trump and his board regarding the president-elects plans on immigration. Trump has vowed to deport up between two to three million undocumented immigrants with criminal records - scaling back from his original plan to deport 11 million. Meanwhile, his adviser Kris Kobach has warned there will be no "free pass" for undocumented immigrants.
Among them is Boris Martinez, who is 25 years old. He is originally from El Salvador, where he was a computer engineer. It was his dream to come to the United States, carry out his professional career and own a house. Today, he works on a plant and flower field. He fears deportation.
"I am praying to God that (Trump) doesn't follow through with the promises he stated in his campaign regarding immigration," he said.
RELATED: The Lives of Migrant Farmworkers' Children Focus Of 'East of Salinas'
While there is a lot of concern and fear in the undocumented immigrant community, Richard Witt, executive director at Rural and Migrant Ministry, says that many farm workers don't have plans to leave the country, especially those living in rural areas.
"Rural folk, they are ensconced here, this is where they are raising family. They are used to avoiding government officials," he said. "A lot of them are weighing opportunity here versus how horrible it is in their country of origin."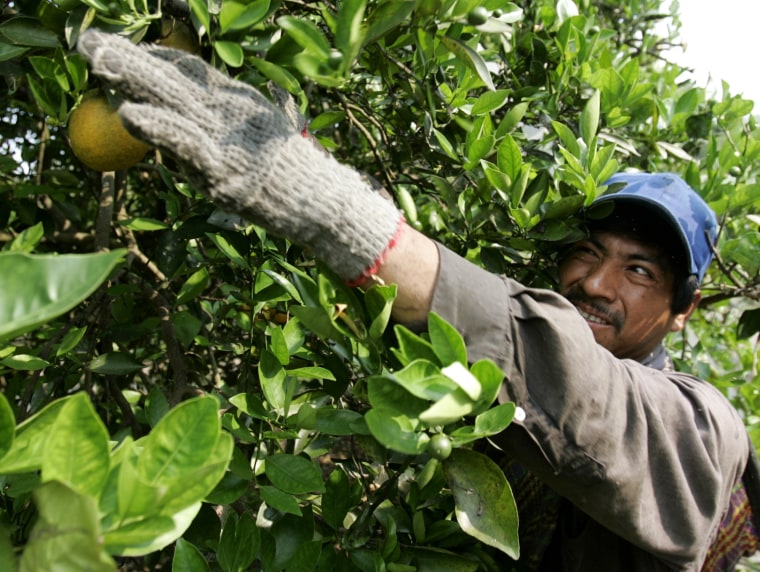 Farmworkers from other countries are allowed to legally work on U.S. fields through the H-2A Guestworker Program. But the permission to stay in the country is only temporary, and as a result, it's not uncommon for farmworkers to overstay their visas.
"It's unfortunate for them because if you're not here legally, you're going to have resources you cannot access," William Rodger, director of policy communications at the American Farm Bureau said.
More than one-half of the workers on U.S. farms lack authorized immigration status. Advocacy groups like Farmworker Justice argue that this leaves many workers without bargaining power or ability to protect themselves from wage theft or other unlawful practices.
The guest worker program also leaves much to be desired for employers who don't always get enough workers or the immediate help they need on the field while waiting for approval from the Department of Labor and Immigration, Rodger said. With further deportations, U.S. farmers too could feel the consequences of losing an undocumented workforce, as they still heavily rely on immigrant labor.
"We have farmers who have lost their jobs due to a loss of workers," he said.
RELATED: Tentative Deal On Immigration Farm Workers
Rodger is hopeful the president-elect will move from the "harsh rhetoric" he initially pushed on deportation. Communities and congregations rallying behind undocumented farm workers in New York have already reached out to Rural and Migrant Ministry about providing sanctuary. Witt said he expects more people to step forward to help.
In the meantime, farmworkers like Martínez say they hope Latinos from different socioeconomic backgrounds stand for the right of the documented and undocumented. González, too, said he wants middle class Americans with citizenship to recognize their privilege and stand up for the human rights of others.
"I think this place is already great," Gonzalez said, "and that's because of the diversity that exists in this country."