Migrants who cross the U.S.-Mexico border every year leave behind evidence of their journey: backpacks, shoes, clothes, water jugs, toiletries and medicines. The items are eventually forgotten and left to deteriorate, but not by artists, like Valarie James, who've turned them into works of art.
James and several artists created three sculptures called "Las Madres" using materials left behind by migrants. One sculpture is made out of jeans, the other of khakis and the third of burlap.
There are other artists like James who draw inspiration from objects that migrants leave behind during their arduous journey across the border. Some of these artists will be featured in a new segment by NPR's Latino USA scheduled to air Aug. 29.
The segment called "Border World" aims to offer listeners a unique perspective from people — including artists — who live near Arizona's border with Mexico and the many ways that the border has shaped their lives.
"We're telling the story of artists who are trying to use these objects as a way to build empathy, sympathy and understanding for migrants," Latino USA producer Marlon Bishop said.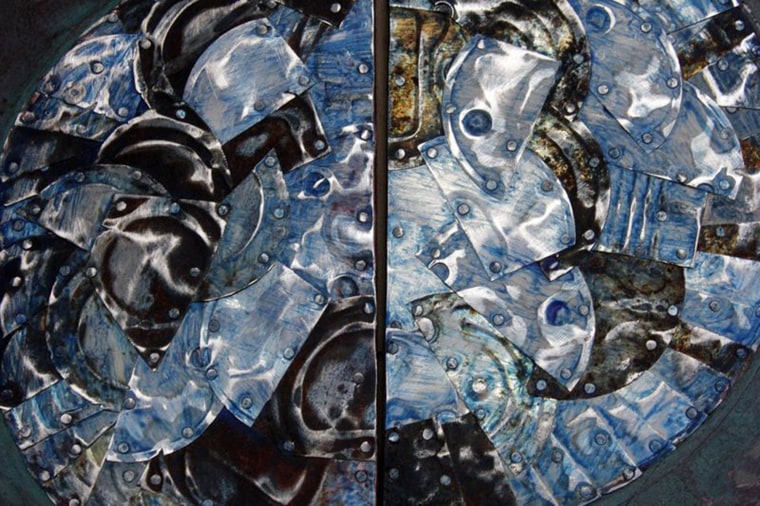 Another artist who'll be featured is Deborah McCullough, who has collected about 400 toothbrushes left behind by migrants. She uses them in her artwork as a way to remind others that migrants are human beings who cross the border for various reasons, including to reunite with their families or to seek a better life.
Alvaro Enciso is featured as well in the Latino USA segment. He makes art pieces using tuna cans that migrants leave behind. Tuna is popular among migrants given it is high in protein and easy to carry. Enciso also makes crosses that are adorned with the tin of cans and cements them along the border in areas where migrants have died.
When asked why Latino USA decided to highlight these artists in it's new segment, Bishop said they wanted to "find a new way" to get listeners to understand what it's like to live along the border and the interactions that residents have with migrants. He said they saw art as a way to do just that.
"Sometimes art connects with people on another level, and it can touch people in a different way," he said.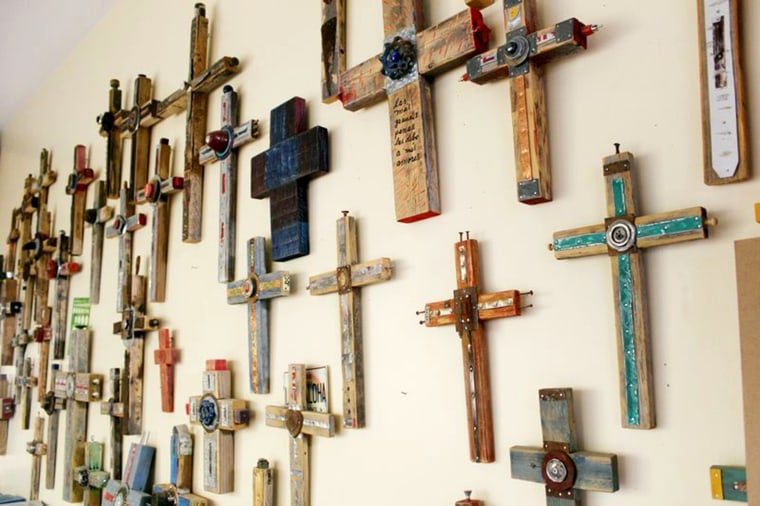 Besides artists, the segment will also feature the leader of a militia group made up of former soldiers that police the border, as well as an immigration activist who'll talk about the state of Latinos in Arizona and changes in the state's political climate surrounding immigration.
The segment ends with a look at Sonoran hot dogs, which have become popular in southern Arizona and are seen as example of the cultural back-and-forth interaction between Mexico and the U.S.