In 1994, my home state of California passed Proposition 187, a ballot initiative that prohibited undocumented immigrants from using non-emergency health care, public education, and other services in the state. This led to widespread fear and uncertainty among immigrants, but it also underscored a political awakening in the American Latino community, and has changed California politics. Just last week, Texas passed a harmful bill that follows in the hateful footsteps of Prop 187, and Arizona's infamous "show me your papers" law, SB 1070.
On Sunday, May 7, Texas Gov. Greg Abbott signed Senate Bill 4 into law, while families across the country gathered together around the dinner table. He did it maliciously and cowardly by tweeting that he was getting his signing pen "warm" and then signing the bill on Facebook Live, no less.
While masked as a law enforcement bill, Senate Bill 4 is a nationalist policy similar to others that have been defeated in the courts. It goes against everything we stand for as Americans. To be clear: this bill doesn't discriminate. It gives open license for abuse. It makes any American, of any shade or accent, vulnerable to unjust racial profiling.
RELATED: Texas Rep. Opens Up About Emotional Plea to Colleagues Voting on 'Sanctuary City' Ban
It makes our children vulnerable to discrimination and prejudice.
This new law, which is set to take effect on September 1, but will surely be challenged in the courts, targets millions of undocumented immigrants and people of color, even if they are U.S. citizens. In the words of Texas state Senator Sylvia Garcia, "it turns a broken taillight, to a broken family, to a broken faith in our system".
This law will drive victims and witnesses into the shadows and leave domestic violence victims fearful of contacting the police. It will target children by allowing officers to ask for their immigration status or the status of their parents.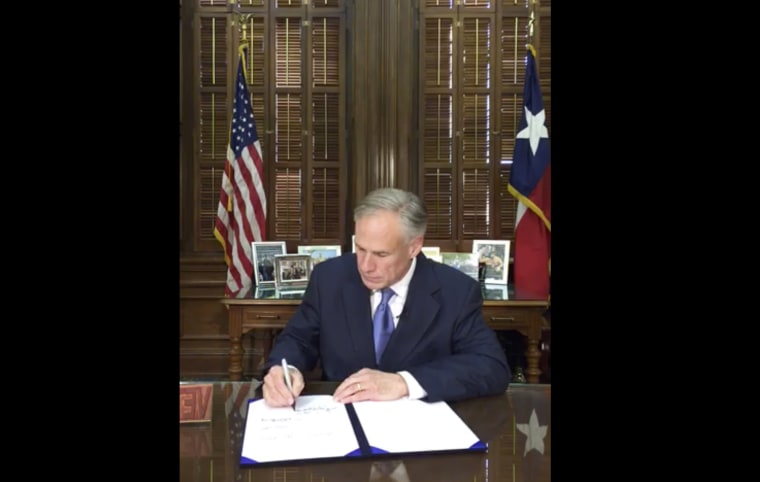 By all accounts, Senate Bill 4 is hate. It brings with it many of the same discriminatory policies that SB 1070 brought to Arizona, but the Texas version is more nefarious for one reason: it allows campus police on both public and private colleges to act as immigration enforcement agents. Schools, which for so long were considered safe spaces, are now becoming a part of the mass deportation machine.
But the Texas legislature is doubling down on harmful bills that will affect immigrants, as the State Senate recently passed a bill that will allow family detention centers to be exempt from regulations that other child care facilities must follow. SB 1018, a bill drafted by a lobbyist from the private for-profit prison corporation GEO Group, will line the pockets of its executives while keeping innocent children locked up in jail for an indefinite amount of time.
RELATED: Through Comic Books, Latino Kids From Immigrant Families Send Message to Pres. Trump
These are blatant attacks against Latinos and immigrants in the state. Texas is home to the second-highest number of undocumented immigrants, estimated at 1.68 million. It is also home to 4.8 million Latinos who are eligible to vote. This "show me your papers" bill threatens the civil rights of the state's Latino and immigrant communities. Whether U.S. born or immigrant, this bill will target us all equally simply for how we look.
Nevertheless, just as Proposition 187 caused a political awakening in California, so can SB 4 and SB 1018 be an awakening for Texas.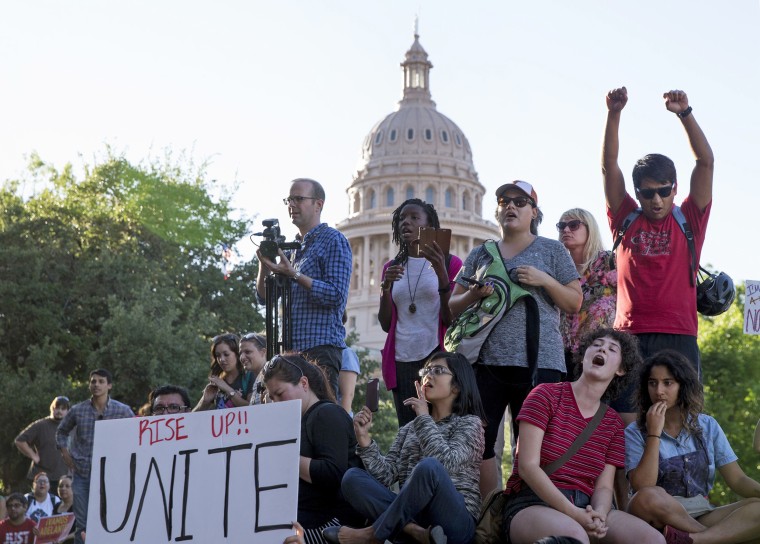 If we are to stop dangerous legislation that will harm our communities, it can be an example of why we must show up and flex our muscle on Election Day. We need continued voter engagement year-round, for every election—in Texas and nationwide — because there is too much at stake.
More than ever, it is imperative that Latinos organize and build power locally, where many of the important decisions affecting our lives are made. This type of organizing couldn't be more relevant today, as other states are already proposing similar policies that will target our communities.