The Carolina Panthers 49-15 win over the Arizona Cardinals Sunday night not only clinched the team a berth in Super Bowl 50 and title as NFC Conference champion, but also made some history for Latinos.
Panthers Coach Ron Rivera did what only one other Latino in history has done – take a team to the NFL's prestigious Super Bowl contest.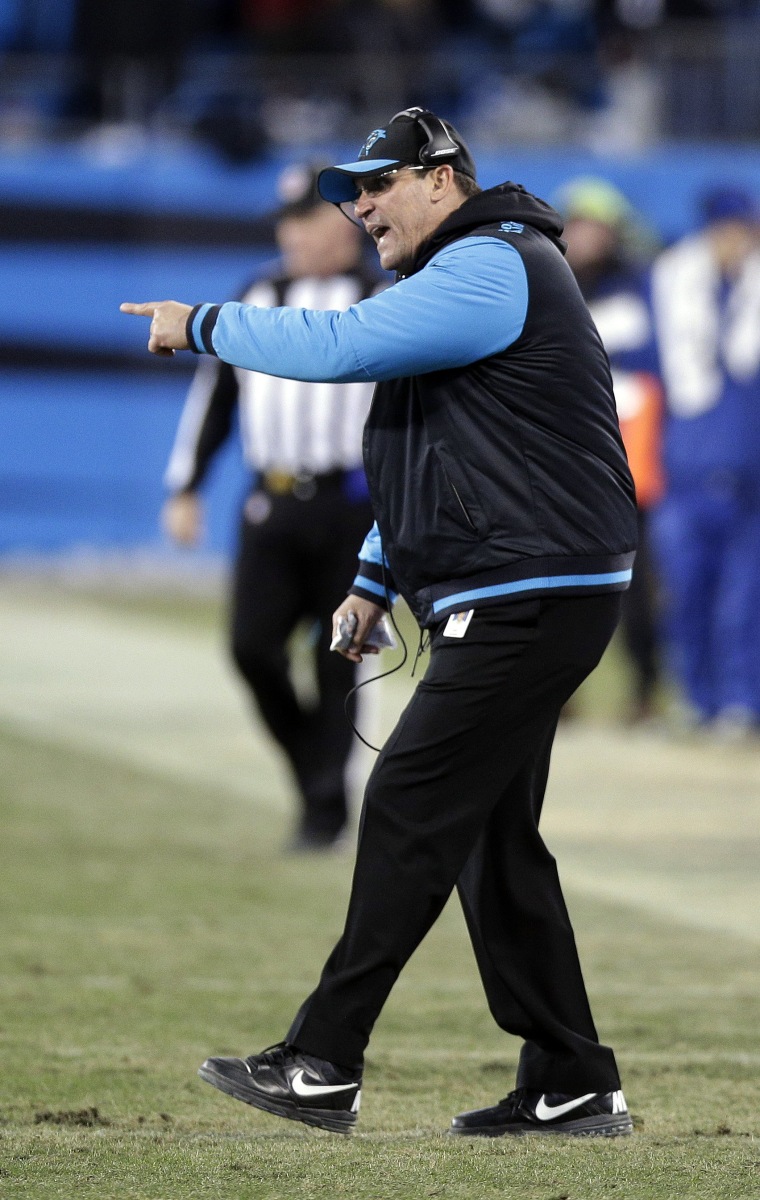 Rivera's team left little question it deserved to go, crushing the Arizona Cardinals, who had denied the Green Bay Packers a chance to bid for a championship ring. The Panthers will take on the Denver Broncos, who beat the 2015 Super Bowl champion New England Patriots, 20-18 Sunday afternoon.
According to ESPN, Rivera was the first player of Mexican and Puerto Rican descent to play in the NFL when he was drafted by the Chicago Bears in 1984. And was only the third Latino to become a head coach in the NFL when he was hired by the Carolina Panthers in 2011.
The son of a Puerto Rican father and Mexican-American mother, Rivera guided his team to a 18-1 record at a time when there has been a maturing of North Carolina's Latino immigrant Latino population that first started expanding a couple of decades ago. Rivera, an Army brat, was born at Fort Ord, Calif.
His team's slot in the Super Bowl comes as some Latinos are pushing for Hall of Fame recognition for Tom Flores, the first Latino and the first minority coach to win a Super Bowl. In fact, his teams won two, when he coached the Oakland Raiders, winners of Super Bowl XV, and when he coached the Los Angeles Raiders, winners of Super Bowl XVIII. Flores also was a member of a Super Bowl winning team as a player and as an assistant coach.
Rivera's success was being noted on social media, including a shout out from Charlotte, North Carolina Mayor Jennifer Roberts.