Forget bust measurements or sashaying down the catwalk — the latest trend for beauty queens in Peru is denouncing violence against women.
More than 20 women hoping to represent Peru in November's 66th Miss Universe Competition in Las Vegas recited jarring statistics about trafficking, victimization and harassment targeting women in their home country, Peru.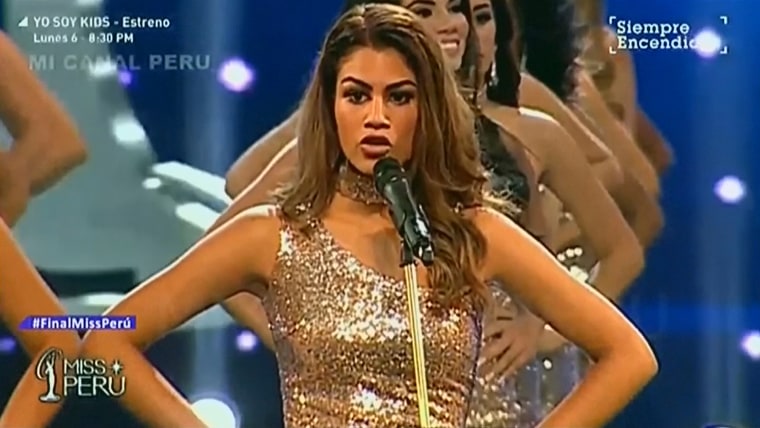 Typically, Miss Peru contestants are required to announce their physical measurements during the pageant, but these hopefuls took the time to bring attention to a much a higher cause.
"My name is Camila Canicoba and I represent the department of Lima. My measurements are: 2,202 cases of femicide reported in the last nine years in my country," said the first contestant live on Peruvian television Sunday night.
Related: Women Fight Back Against Catcalling, Street Harassment With Powerful Video
"My name is Karen Cueto and I represent Lima and my measurements are: 82 femicides and 156 attempted femicides so far this year," said another Miss Universe hopeful.
The 20 year-old winner, Romina Lozano, disclosed that "3,114 women victims of trafficking up until 2014" on the top-rated Peruvian program.
The organizers also projected newspaper clippings of stories about violence against women during the bathing suit competition at a theater in the capital city, Lima.