LAS VEGAS – Before becoming part of Bernie Sanders' campaign staff, Arturo Carmona, 37, was part of a Latino group that focused on youth and online organizing. The organization, Presente.org targeted Democrats for voting against expanded deportation relief for immigrants illegally here and protested President Barack Obama on deportation policies. Carmona spoke with NBC Latino about why he is still an agitator, trying to shake up the Latino support for Clinton, who won Nevada's Latino vote 2-1 in 2008.
You started your campaign in Nevada later than the Clinton camp. Has that been a disadvantage?
Well we started at a disadvantage yes, but we've had room to make up. We had to make up ground and catch up and we've done that and especially because we have the great support of thousands of volunteers not only in Nevada but, all across the country.
As it relates to the Latinos and other communities of color, it's been a unique challenge introducing the senator in many respects because he's not a national figure, he comes from Vermont.
The fact you had to introduce him, does that say anything about his presence in the Latino community?
No, not at all. I think that what it says is that the senator is from the state of Vermont where there is a very low Latino population and we've made elevating his long history of working with communities of color, of being committed to the civil rights movement, of supporting immigrant rights, we've made that a central part of our strategy. We feel like it's been working, especially with the largest growing share of the Latino electorate, which is younger voters.
RELATED: Clinton Nevada Director Emmy Ruiz: Hillary Built 'Vast' Latino Support
So when they first went out, what were voters saying when you introduced him, versus now? ¿Algo en español? (Anything in Spanish?")
Pues, "¿Quien es este señor, este viejito? (Well, "Who is this man, this old man?" and "He sounds very passionate and very articulate," but you know, "¿Quien es?"(Who is he?)
So now what do they say?
"Ah sí. Hemos escuchado de senador Sanders, el viejito con el pelito así. (Oh yes, we've heard of Senator Sanders, the old man with his hair like that.)" And they're like, "You know what? We really like him."
We talk to Latino parents and older folks and they are like, "I was convinced by my daughters and sons" and they are like "You know what? I'm taking another look at this." A lot of them said, "I was supporting Hillary." But you know what? There's no loyalty to Hillary … They're like. "Let's give 'El Bernie' a second chance."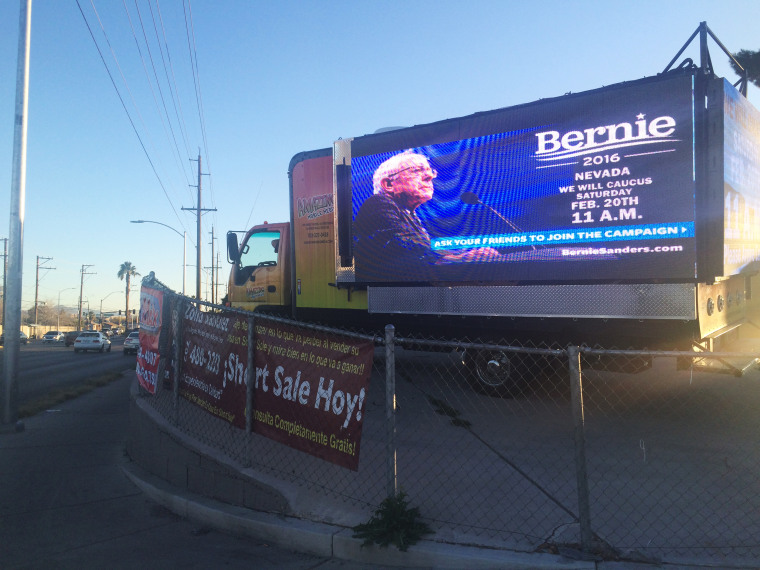 Why do you think Latinos should vote for Bernie Sanders?
I think there is a very clear set of differences particularly around economy, around economic justice, around environmental protection, around immigration.
The Senator has the clearest and the most specific agenda that will disproportionately benefit Latinos. I can go on every one of these and give examples on how the senator not only has a better plan, but also has a long history of being a rock on these and not wavering to the special interests to the billionaire class.
Do you think your support among black and Latino communities will improve?
Our numbers were drastically low with the African-American community and lower with Latinos because they didn't know us, here in Nevada and nationally. I can't share some of the numbers we've seen … but we're very motivated by those numbers; and also the public polling numbers that have come up … show that we've been making tremendous progress as it relates to Latinos. It's going to be neck-and-neck overall, thanks to the increasing Latino support- we're going to do really well with the younger Latino voters.
How do you reassure Latinos that Sen. Sanders has been there for the community?
He's done a good job representing constituents, but when it's come to some key issues around our community, he has a really good record. A lot of these issues whether it's CHIP (children's health insurance program), he's voted for a lot of these things. He's had a consistent record, whether he's been a face of the immigrant rights movement, whether he's been in the forefront, I think the face has been Latino advocates. To claim Hillary has this long history, I would have an issue with that. I think she's done tremendous damage to Latino families. The Clinton legacy has a lot of holes, from NAFTA to welfare reform to countless other issues.
So you think he's been with the community more?
No, she just represents a different brand of politics … The brand of politics the senator represents disproportionately benefits us.
Our community is sick and tired of establishment politics. Not only because all of America is, but because we come from, many of us, my parents are from Mexico and I was born here, they fled that whole system, so when they come here, they listen to a politician that doesn't take Super PAC money and money from billionaires and millionaires. They want to be a part of that.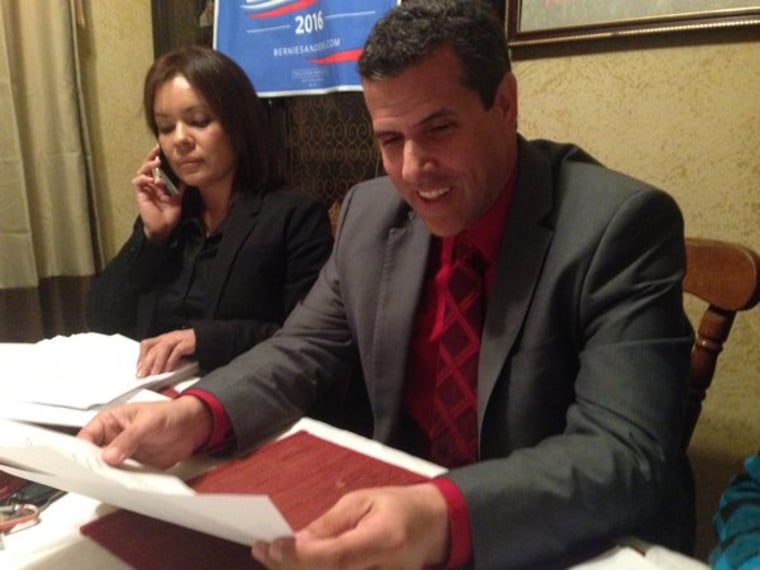 How is your Latino outreach different from the Clinton campaign's?
We've been really focused on elevating our campaign from the ground up. We always saw ourselves as a grassroots campaign, not an establishment campaign - as a campaign that was going to mobilize thousands of people in our target states to win the election.
We're going to have several dozen Dreamers from all over the country – close to 60, maybe more. We're asking them to bring their sleeping bags, they're sleeping in living rooms with volunteers or in hotel bedroom floors.
Should people have seen this coming in the Latino community after the Dreamers took on the establishment, criticizing established Latino groups like National Council of La Raza and denouncing the president on deportations?
People are kind of sick and tired, especially in the Latino community, of establishment politics, and I hear it from my family members, because of where they come from. It's not just a lens they developed here in the U.S. So when we talk about the Latino politic – there is a great dissatisfaction with our leaders, not only our own Latino leaders but national leaders.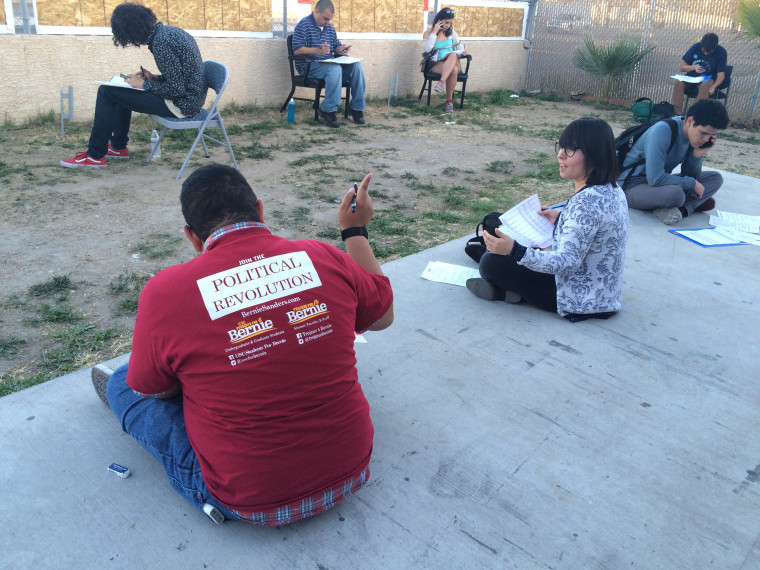 How did you get into politics?
Before (becoming executive director of Presente.org), I was organizing immigrants in L.A., hometown associations that come from Mexico and organize based on their towns of origin, from Michoacán and Jalisco and Puebla. It was over 300 groups we brought together in LA to build the largest Mexican membership organization in the country … I worked at MALDEF (Mexican American Legal Defense and Education Fund), that was one of my first jobs so I guess if that makes me establishment, I'm guilty of it.
Did you see MALDEF's work as good?
We as a community need to figure out how we are going to fully realize our political strength and often we're playing by the rules that are set out for us, we believe that we need to follow the line and be with an establishment candidate. That is not going to change and help us address the titanic level of needs that we have as a community on education, on immigration. If we continue to follow a line that hasn't given us the results we need, we need to change the game around.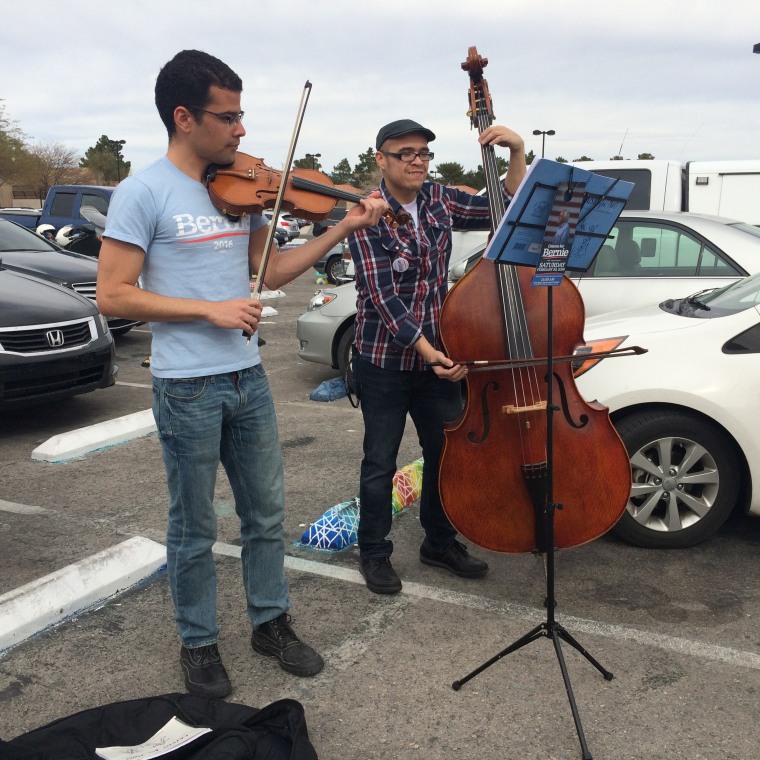 What advice would you give to young Latinos who aspire to do what you do?
To not lose that fire in the belly because in whatever place you are there's always going to be pressures to go with the flow, to take the easy path. But the reality is that our community has such titanic needs that we need leadership and we need people to challenge the status quo in order for our communities to be adequately represented and in order for our communities to advance.