The movie "Sound of Freedom" has become a surprising summer hit at the U.S. box office, but Mexican director Alejandro Gómez Monteverde said his film is making all the wrong headlines because of political divisions off-screen. 
Instead, he said, his intention was to rally viewers from different backgrounds against a threat they all share: child sex trafficking. 
"I do think it's very important that we protect our children, but not [just] American children or Mexican children," he told NBC News. "I think children should not have a nationality. They should be a world heritage because it will have a ripple effect. If a child gets abused in Russia or in Haiti, eventually that pain will travel."  
Monteverde said that showing this pain through a cinematic scope can become a call to action. 
"You cannot create change if you are not aware of something," he said. "So for me, this film, I wanted to start where the movie ends. That it leaves you in a state of reflection, that it allows you to create meaningful conversation about this particular issue."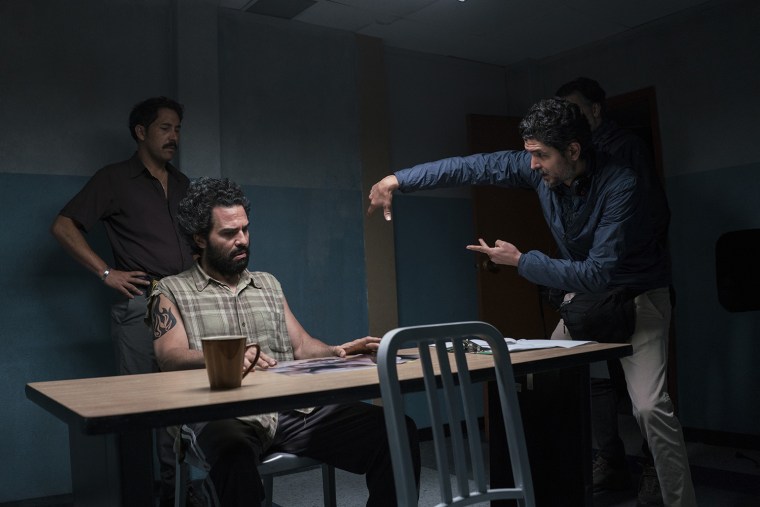 "Sound of Freedom" is a search-and-rescue mission thriller that is loosely based on the real life experiences of former Homeland Security special agent Tim Ballard (played by Jim Caviezel), who was sent to Colombia to rescue children from sex traffickers.
The partially crowdfunded independent film has garnered strong support from conservative and religious groups, with former President Donald Trump screening the movie at his Bedminster, New Jersey, golf club, and Sen. Ted Cruz, R-Texas, tweeting about the movie's box-office success. It has also been popular with Latino audiences.
Critics have said that the hit movie, which has drawn mixed reviews, oversimplifies child trafficking. The film focuses on young children abducted by strangers, yet experts familiar with the issue told Rolling Stone and National Public Radio that most trafficking victims are exploited by people they know, and many of them are older teens.
The film has also gained praise from QAnon, a far-right group that has spread baseless child endangerment conspiracy theories that have been espoused by both Ballard and Caviezel.
But Monteverde said "Sound of Freedom" does not reference any of those theories, explaining that he finished shooting in 2018, shortly after QAnon started getting national media attention. 
Monteverde was born and raised in Tampico, Mexico, but his parents sent him to Austin, Texas, to learn English at age 18. Eventually, the filmmaker said, he graduated from the University of Texas in 2000, where cinema studies taught him that people can listen more with their eyes.   
Monteverde said he remembers growing up in Mexico with the fear of being kidnapped, but in making the film he learned that many children in sex trafficking are actually manipulated or groomed by adults and are not taken through kidnapping.  
"When I did the research, I found even more heartbreaking things," he said. "A lot of the sexual abuse on children happens in the family."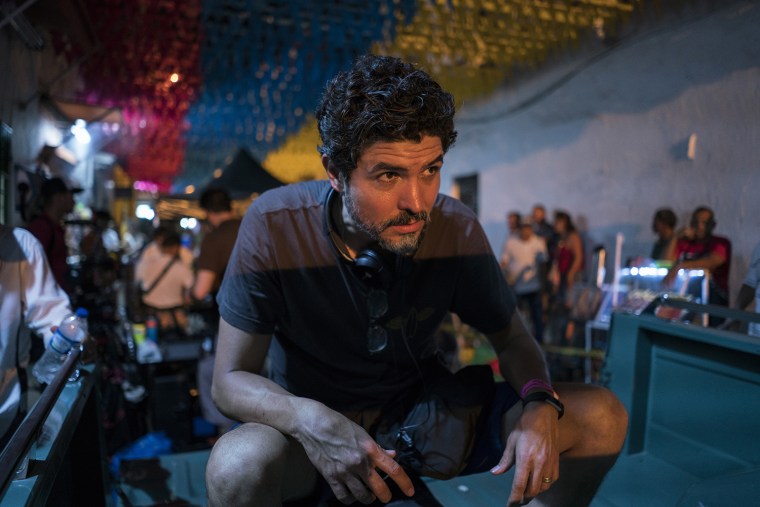 The State Department estimates that 27.6 million people are victims of human trafficking around the world. And the United Nations reports that almost 20% of those are children.    
Monteverde said he fictionalized elements of Ballard's story to "access a dark truth" from a cinematic perspective. 
"I would say that 75% of the film was as accurate as it could be. But I had to take 25% as an artist to give my interpretation," he said. "For me, this is a battle between light and darkness, and I wanted to do that through the lighting, and through the characters, and represent and create symbolism." 
When asked to dissect a scene that shows children being abducted, Monteverde said the footage used was actually real. He licensed them, in part, to give viewers the urgency "that this may be happening even as they watch the film." 
"This is an issue, not of yesterday," he said. "This is in many ways contemporary of today, the darkness of today." 
As of Aug. 14, "Sound of Freedom" had grossed close to $173 million in the U.S. and edged out "Indiana Jones and the Dial of Destiny" by almost $190,000 nationwide. 
A wider comparison shows that domestic box offices for "The Flash" and "Mission: Impossible — Dead Reckoning Part One" made just over $108 million and nearly $160 million, respectively.   
As "Sound of Freedom" gears up for screenings outside the U.S., Monteverde said he hoped that a strong box office abroad will prove that the issue and the movie can appeal to viewers beyond partisan divisions.