The "Terminator" movie series built its behemoth science fiction franchise by tapping into our hidden fears about technology and the future. But Colombian actress Natalia Reyes, who stars in the latest installment, "Terminator: Dark Fate," says the franchise is shifting focus: We cannot fight against technology anymore.
"Technology is such a big part of our lives. It makes everything easier," she told NBC News. "It doesn't make sense to fight against it. We need to set limits and learn how to use it so that we can go to places that we have never been to before."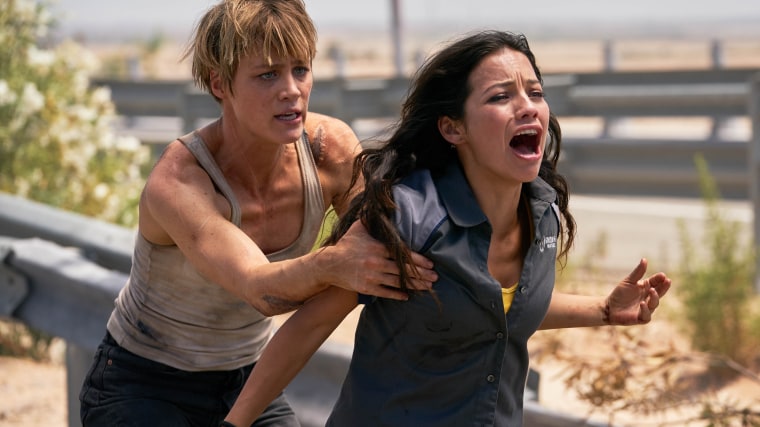 In this sense, "Dark Fate" tries to escape from the trappings of the earlier angst-ridden, time-looping movies in the franchise to show a fresh perspective from women and Mexican immigrants who are learning to trust technology and step up to save themselves and humanity.
"Terminator is a reflection of how the world is changing," she said. "Women are now strong leaders. And Latinas are playing many more characters than drug dealers, prostitutes and maids."
"Dark Fate" starts off in Mexico City, two decades after Sarah Connor (played by Linda Hamilton) prevented a nuclear holocaust. Connor and a hybrid cyborg-human (played by Mackenzie Davis) team up to save a young Mexican woman (played by Reyes) who is suddenly ambushed by a new killer Terminator (played by Gabriel Luna) that can take the form of any human and split itself in two.
While the film will remind fans of the first two movies in the series, and the same type of unrelenting action drives the plot forward, there is a new twist — the computer system that made the first Terminator robots has already been destroyed. And this gives the characters in "Dark Fate" more power to break away from their past and change their future.
To the delight of many fans, Hamilton's character will flex her muscles against a new killer computer system when she casually utters the three iconic fate-heavy words that Arnold Schwarzenegger made famous 35 years ago in the first Terminator — "I'll be back."
Reyes, like Hamilton, plays an ordinary woman who rises up to become a hero. And in a way, the franchise itself also aspires to reflect a transformation — the series is keenly aware that society is changing, and fans not only need heroes, but they also want them to reflect who they are on the big screen.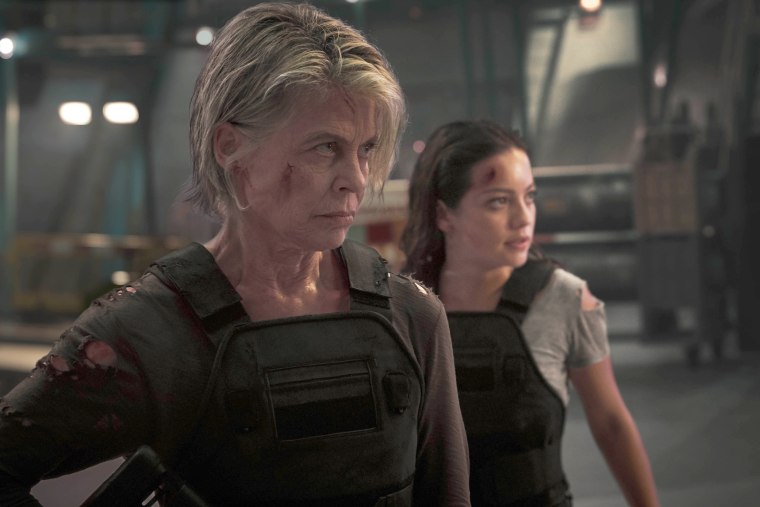 "Dark Fate" passes the torch from Hamilton's battle-tested mother to Reyes's future warrior leader. And in both cases, women are no longer opening doors for men. They are now commanding the future themselves.
Reyes says that today being in control of your destiny is much more compelling than being afraid of technology. And the film delivers a modern perspective on luck and fate that rings true for her.
"I do feel lucky. And I think that it is so amazing that I got to be part of this movie. But ultimately I think, like Sarah said, that you actually make your own luck," she said. "You can win the lottery but you need to buy the ticket first. And in life, you can get lucky but you need to work hard and be ready first."
Follow NBC Latino on Facebook, Twitter and Instagram.