MIAMI, FL -- Air Force one looked more impressive than usual when it landed in Havana last week. I've never seen an aircraft dwarf an airport in quite the same way. The first family elegantly descended under wide black umbrellas as millions of raindrops coated the city. Extreme factions on opposite sides of the Florida straights swore it was a sign of either God or Fidel weeping. Personally, I've always considered rain a good omen, but I was concerned.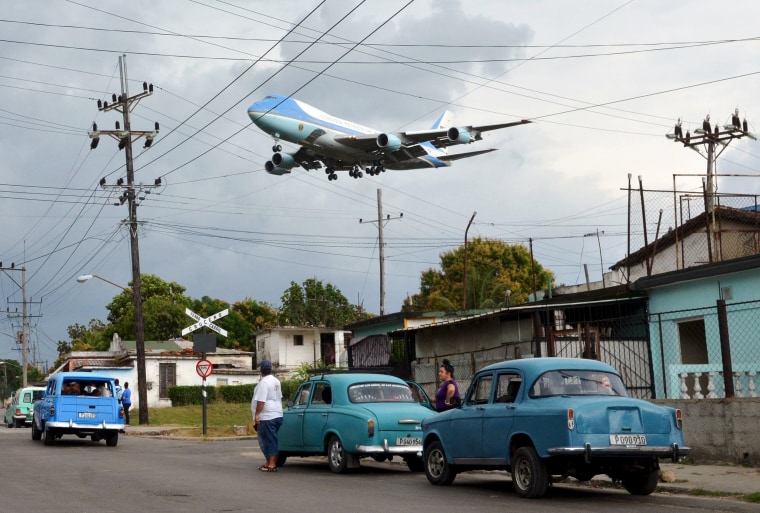 Havana's in such a state of disrepair that every rainfall leads to derrumbes, buildings that collapse on themselves, resulting in injury or death for its residents. They don't topple over as it rains, they crumble once the sun bakes the compromised structures. But I couldn't have expected what would come crashing down after President Obama's visit.
For decades the Cuban people have been told that Uncle Sam would storm the streets Havana, ushering back Cuban exiles who lived to to get their revenge. The regime insisted that the Cuban people 'resist' imperialist aggression at all costs, even that of their personal freedoms. Their propaganda was so threadbare it was transparent, but for those blinded by fear, it still carried enough weight to keep Castro Inc. afloat.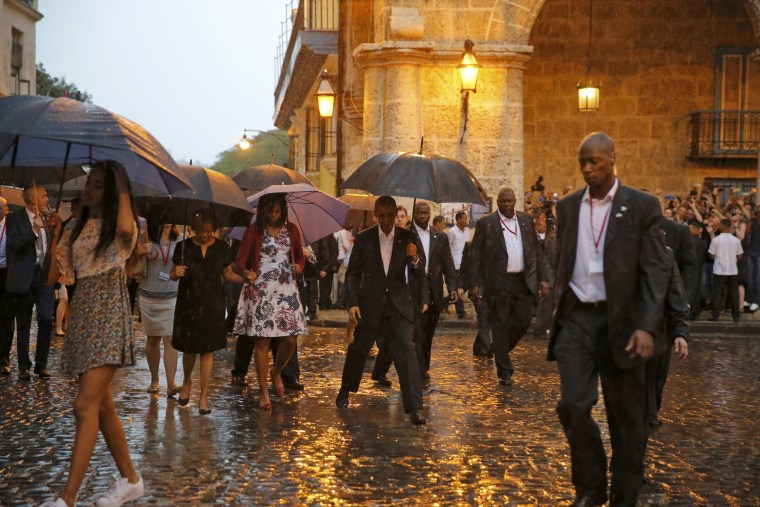 Then last week, Cubans watched the American Presidential envoy, replete with Cuban-American businessmen, as they glided through the newly paved streets and protected streets. They delighted in how President Obama paid respect to Jose Martí, the father of the nation. They marveled at how smoothly he sauntered down a receiving line as the Cuban honor guard played America's anthem inside the Palace of the Revolution.
Desperate for a glimpse of the him, they hung from their balconies with camera phones in hand to shoot the parade of diplomats as they passed. 'Thank you Obama!' and chants of 'USA! USA!' bounced off the ruinous facades. Despite all warnings, they were fascinated by him.
On day two, President Obama towered over Raul Castro, but it was not about height but ability. Obama coolly accepted questions and critiques as Raul stammered through a joint press conference. The President spoke openly about his faith in Cuban ingenuity and creativity as Raul shut the reporter from a Cuban newspaper down. Obama even managed to ruin Castro's 'David and Goliath make up' photo op, by turning away from Raul's clenching geriatric hand and leading him out of the room.
Then on the third day Obama did the unimaginable. In one of the most masterful speeches of his career, while speaking directly to the man responsible for the suffering of millions, he dared to do what no religious figure or head of state had done before him. He told the truth.
"I watched from the 'monument' of Miami that Obama gave my grandparents credit for building, and I wept."
President Obama stood at the podium as the bi-racial leader of the free world, a man that by all Revolutionary accounts shouldn't be able to get anywhere in the US. and called the Revolution's bluff by reflecting the beliefs of the Cuban people in his own history and experience.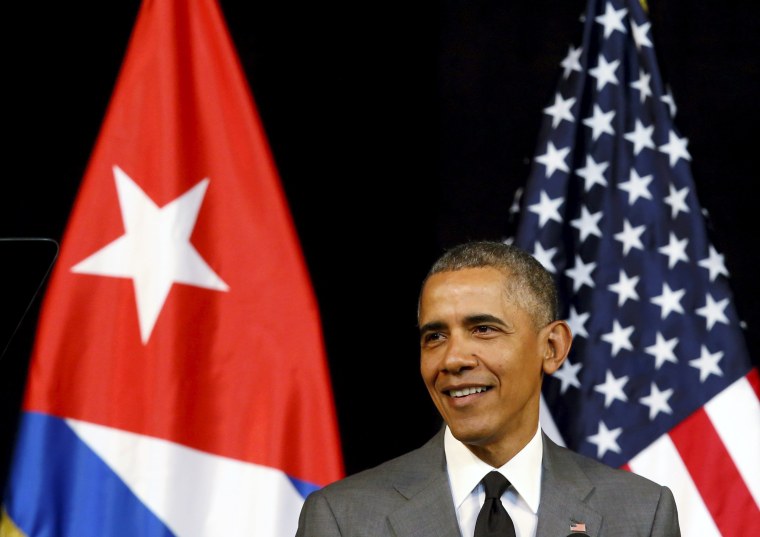 I watched from the 'monument' of Miami that Obama gave my grandparents credit for building, and I wept. I thought of what it meant to Afro-Cubans, the most disenfranchised members of Cuban society, to hear that the most powerful man in the world say that he was no different than them. I sat stunned at how he honored the the Cuban spirit that has always bent towards the arc of freedom by expressing how he believed ideals were best realized in a democracy.
In less than an hour President Obama confirmed that the struggles Cubans had endured for more than 50 years did not have to define their future. If we believed in ourselves as much as he did, we could pull Cuba out of this black hole it had been lost in for half a century, thereby honoring the losses we've endured by insuring a future for our beloved island.
The muted applause in the theater full of functionaries thundered in the hearts and minds of many Cubans around the world. With a confident smile and new swagger, the President headed out to meet with Cuban dissidents fighting for the very same ideals that he spoke about from that stage, proving words were nothing without decisive actions.
"I fielded texts and phone calls from every generation of Cuban exile of every political persuasion asking me what we could do next to capitalize on this moment."
Air Force One took off through cloudy skies and piercing rays of sunshine. Still euphoric, I fielded texts and phone calls from every generation of Cuban exile of every political persuasion asking me what we could do next to capitalize on this moment. I didn't think I would ever feel hope again for Cuba, and now, it was all I had.
On Monday, Fidel Castro came out of his never fully actualized retirement to pen a lengthy op-ed in Cuba's state run newspaper Granma. In it, Fidel railed against President Obama in the same way you would expect a mad man to bark at the the heavens for raining. Cubans from all over the world reposted his remarks with mocking commentary and fearless ridicule pushing our Golem into further obscurity.
The Castros may still in power, but today the Revolution crumbled under its own weight. And just like that, Cubans are ready to create a free and pluralistic civil society in which all Cubans can thrive—together. Sí, se puede, so let's get to it.