/ Source: Associated Press
One of the world's most renowned scholarship programs just announced its list of winners, and it includes a young Latino who has made it his mission "to help marginalized people."
Oscar De Los Santos, who currently lives in Arizona, is one of 32 Americans chosen to be a Rhodes Scholar, an elite group which over the last century has included former presidents and leaders in global affairs, arts and business. The young Latino does not come from wealth or privilege; his parents came to the U.S. from a rural town in Jalisco, Mexico, about 40 years ago. They entered the country as undocumented immigrants and are now U.S. citizens. They were able to legalize their status through the immigration reform of 1986.
Born and raised in Los Angeles, De Los Santos graduated in 2015 with a bachelor's degree in political science and was one of the top 20 graduates from the University of Southern California.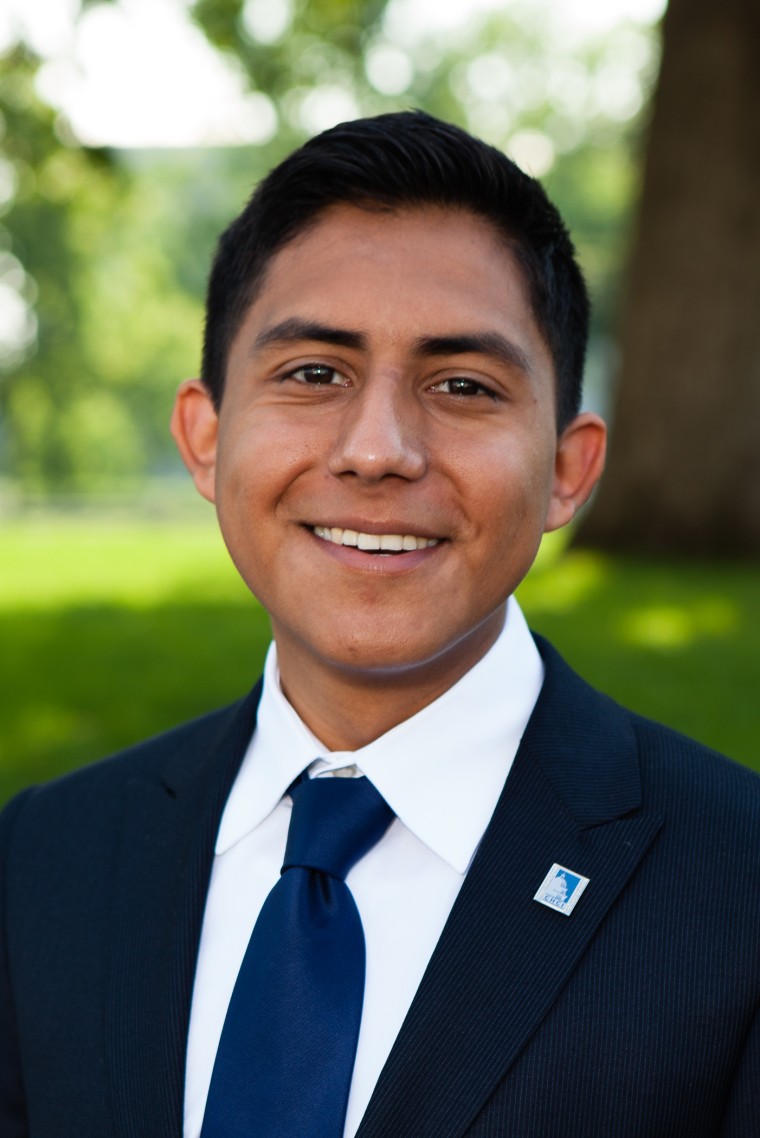 He now lives in the Phoenix suburb of Laveen and is a lobbyist and manager of public policy for the Association of Arizona Food Banks. Almost 18 percent of Arizonans don't have enough food to eat.
"I'm the child of Mexican immigrants, an anti-hunger advocate and a former teacher and political organizer. My degree choices are a way for me to respond from a sense of moral urgency to help marginalized people," De Los Santos said to NBC Latino.
RELATED: Young Latino with Perfect AP Computer Science Score Wants to Inspire Others
De Los Santos was chosen from more than 800 applicants who were endorsed by over 300 colleges and universities. The scholarship covers all expenses for two or three years of study at the prestigious Oxford University in England. At Oxford, he plans to pursue a Masters' in public policy and theology, with a focus on Christian ethics.
RELATED: Salvadoran-Filipino Student Scores Perfectly on AP Calculus Exam
In an e-mail sent to The Associated Press, De Los Santos said he was disappointed that he was the only Latino Rhodes Scholar selected for 2017.
"I personally know hundreds of talented, deserving young Latinos around the country who would contribute to and benefit tremendously from the Rhodes. I'm disappointed that powerful institutions continue to underestimate and marginalize the talents of people of color."