Good morning, NBC News readers.
To all the mothers and grandmothers out there, hope you had a lovely day yesterday. ICYMI, "Saturday Night Live" offered a friendly mom "translator" that might make you laugh on a Monday morning.
Here's what else we're watching today.
---
No end in sight for Julian Assange's legal problems
A rape case against WikiLeaks founder Julian Assange will be reopened, Swedish prosecutors announced Monday.
The Australian national is currently in jail in the U.K. He is serving a 12-month sentence for skipping bail in 2012, when he was fighting extradition to Sweden in connection with the same case.
The U.S. is also seeking his extradition so he can face charges relating to the release of hundreds of thousands of classified military documents provided by Chelsea Manning.
Sweden's move means a complex legal fight is certain to take place over Assange's future, potentially involving a lengthy appeals process.
---
As Democrats tout plans for free college, here's one GOP state that could serve as a model
As Democratic presidential candidates promote billion-dollar plans to make college free, education experts are urging the 2020 field to take a look at the success of the "Tennessee Promise" program.
The Southern, reliably Republican state guarantees two years of free community college or technical school to all adults in Tennessee who don't already have a degree or credential.
---
Palestinians say Trump envoy's tweets show peace deal won't be fair
For two years, the Trump administration has brushed off Palestinian claims that favoritism toward Israel has undermined the U.S. role as credible peacemaker, insisting that its long-awaited plan will offer "a fair deal for both sides."
But on Twitter, Palestinian leaders say they see a digital manifestation of how the Trump team has firmly aligned itself with Israel and its leaders.
Jason Greenblatt, President Donald Trump's Middle East envoy, has used his Twitter account to criticize the Palestinian leadership hundreds of times, according to an NBC News analysis of his 1,561 tweets over the last two years.
At the same time, he's avoided any critique of Israel or its leaders, including Prime Minister Benjamin Netanyahu.
---
Want to receive the Morning Rundown in your inbox? Sign up here.
---
Plus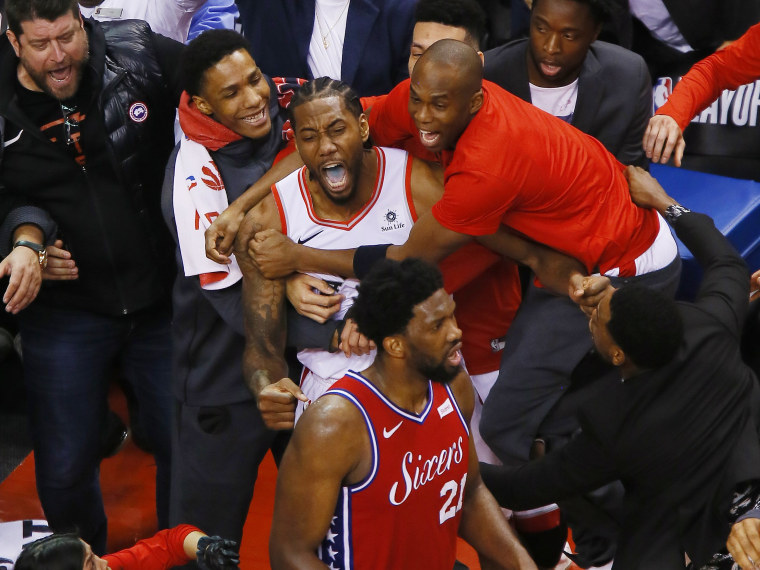 ---
Live BETTER
Tips on how to make the Mediterranean diet work for you.
---
One fun thing
What does your mom really mean when she says she just wants to relax on Mother's Day?
"Saturday Night Live" host Emma Thompson, Amy Poehler and Tina Fey did some serious mom decoding during this week's opening monologue.
Check it out and let me know if you agree!
---
Thanks for reading the Morning Rundown.
If you have any comments — likes, dislikes — drop me an email at: petra@nbcuni.com
If you'd like to receive the Morning Rundown in your inbox Monday to Friday, please sign up here.
Thanks, Petra