Good morning, NBC News readers.
Democrats hammer their case for Trump's removal from office, the coronavirus death toll climbs and "Coco" Gauff does it again.
Here's what we're watching this Friday morning.
---
Democrats make their case for president's removal: 'Trump sees no limits on his power'
Democrats drilled home their argument that President Donald Trump abused the power of his office by putting his personal interests above national security on Day Three of the Senate impeachment trial.
Recap: House prosecutors used old comments from Sen. Lindsey Graham, R-S.C., Attorney General William Barr and Trump impeachment defense lawyer Alan Dershowitz to bolster their argument that abuse of power is grounds to remove a president — and pointed to Trump's own statements to make their case.
Rep. Adam Schiff, D-Calif., delivered an impassioned closing statement to argue why Trump should be removed now, rather than by voters during the election in November.
"You can't trust this president to do what's right for this country. You can trust he will do what's right for Donald Trump," Schiff said. Here are six key moments from Day Three.
Analysis: If the Senate calls no witnesses, the lesson of Trump's stonewalling strategy will be that the president can easily seize power from Congress, NBC News' Jonathan Allen writes.
Fidget spinners on the floor: Restless senators turned to toys, sketching and books to pass the time during the hours of arguments.
Two key moderate Republicans said they were "offended" and "stunned" after House Judiciary Committee Chairman Jerry Nadler, D-N.Y., accused senators who are opposed to hearing witnesses of being complicit in a "cover-up."
More to come: The Senate proceedings will pick up again at 1 p.m. ET. Watch on NBC, MSNBC and follow our live blog for minute-by-minute updates and analysis.
---
China imposes travel restrictions on 33 million people as virus death toll climbs
China was intensifying efforts Friday to contain the deadly coronavirus outbreak by building a 1,000-bed hospital and shutting down public transport links as the virus continues to spread.
The hospital will be reserved for patients infected with the virus that has so far killed 26 people, infected hundreds and prompted unprecedented shutdowns affecting millions of people during Lunar New Year, the country's most important holiday.
Transportation was shut down Friday in Wuhan and least 13 surrounding cities in Hubei Province, with a combined population of more than 33 million people, according to a report in the state-run Global Times newspaper.
Health authorities are also on high alert across the world with confirmed cases in at least seven countries and tests taking place on suspected cases in several more.
---
Coco Gauff stuns reigning champ at Australian Open
American teen tennis sensation Cori "Coco" Gauff has done it again.
On Friday she beat Naomi Osaka of Japan in straight sets, 6-3, 6-4, to advance to the fourth round of the Australian Open.
The two first met last year during the U.S. Open, where Osaka's victory led to a touching post-match moment between the two.
On Monday, the 15-year-old defeated one of the most decorated players in women's tennis and her own role model for a second time: Venus Williams.
Gauff says she learned a lot losing to Osaka last year.
"I came to the realization that I need to play my own game, not worry about what people think of me."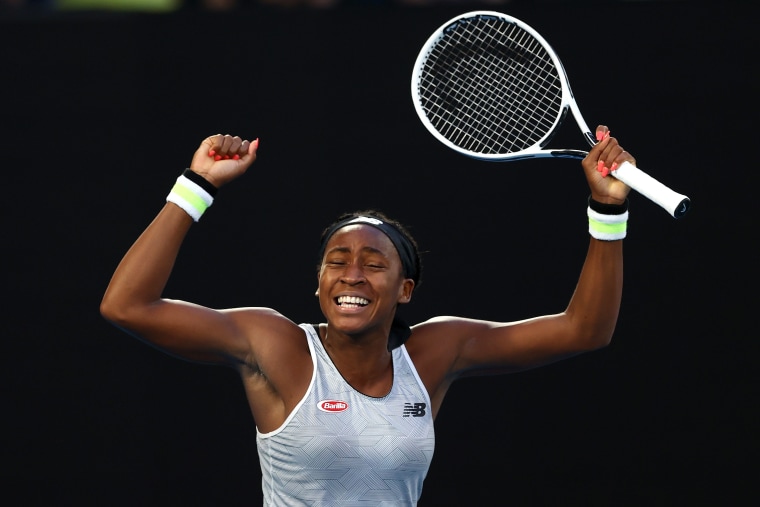 ---
The Week in Pictures
From a massive dust storm in Australia, below, to the coronavirus outbreak — see the most compelling images from the past week here.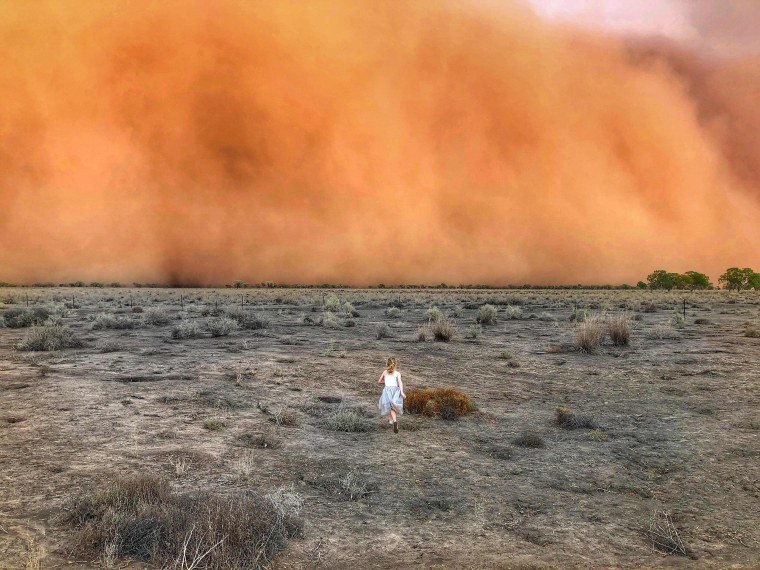 ---
Want to receive the Morning Rundown in your inbox? Sign up here.
---
Plus
---
THINK about it
Jeff Bezos was likely hacked by the Saudi crown prince. It's as bad as it sounds, London-based journalist and author James Ball writes in an opinion piece.
---
Live BETTER
Is your school-age child irritable or inattentive? It may be a sleep issue.
---
Shopping
What to buy (and skip) in January.
---
In memoriam: Jim Lehrer
Jim Lehrer, the venerable journalist who co-founded the PBS' nightly newscast, died peacefully in his sleep Thursday, the network said. He was 85.
The anchor of PBS's nightly newscast for 36 years before retiring in 2011, was remembered for his journalistic integrity.
He often reminded colleagues that "it's not about us," according to an obituary published on PBS.org.
He had nine rules for reporting the news, including: "Assume there is at least one other side or version to every story" and "I am not in the entertainment business."
---
Thanks for reading the Morning Rundown. Hope you have a restful weekend.
If you have any comments — likes, dislikes — drop me an email at: petra@nbcuni.com
If you'd like to receive this newsletter in your inbox Monday to Friday, please sign up here.
Thanks, Petra