Good morning, NBC News readers.
Did Bernie Sanders survive the Democratic pile-on? Plus, a U.S soldier in South Korea has tested positive for coronavirus and Harvey Weinstein's New York conviction could impact an upcoming case in Los Angeles.
Here's what we're watching this Wednesday morning.
---
Despite attacks, Sanders is sticking to his guns
The Democratic presidential candidates went to the mat at the party's 10th debate last night.
The two-hour event was the final verbal bout before the candidates head into South Carolina's primary on Saturday and Super Tuesday next week.
The unruly debate quickly descended into chaos as the front-runner, Vermont Sen. Bernie Sanders, faced a barrage of attacks from all sides.
---
One thing the Dems agreed on: Slamming Trump for his response to coronavirus
The Democratic presidential candidates roundly criticized President Donald Trump's response to the coronavirus outbreak during the debate, blasting budget cuts his administration has made to the Centers for Disease Control and Prevention and his thrashing of the U.S.'s international relationships.
"The president fired the pandemic specialist in this country two years ago," Bloomberg said. "There's nobody here to figure out what the hell we should be doing."
Top U.S. public health officials said Tuesday that Americans should prepare for the spread of the coronavirus in communities across the country.
"It's not so much a question of if this will happen anymore but rather more a question of exactly when," a top official at the CDC said Tuesday.
The comments came hours after Trump spoke about the coronavirus at a news conference in India, saying it is "very well under control in our country."
But Wall Street didn't appear to share the president's optimism. The Dow closed down 877 points Tuesday after the CDC's warning. It was the second tumultuous day for the markets, making a 1,900 point loss over two days.
Meantime, a U.S. soldier in South Korea has tested positive for the virus and health officials in mainland China said there were more than 2,700 deaths linked to COVID-19 as of Tuesday. Get the latest updates here.
---
Weinstein's N.Y. conviction is a 'significant win' for coming L.A. case, experts say
The conviction of Harvey Weinstein in his New York rape trial Monday was also a "significant win" for the case against the disgraced Hollywood mogul across the country in California, legal experts said.
"I think that this was a huge win for New York, but it was also a significant win for Los Angeles," said Laurie Levensen, a former federal prosecutor and a criminal law professor at Loyola Law School.
---
Want to receive the Morning Rundown in your inbox? Sign up here.
---
Plus
---
THINK about it
Millennials and boomers are changing divorce in America — but not how you think, writes legal analyst Lisa Green.
---
Live BETTER
The best tax preparation software for your financial situation.
---
Shopping
The coffee table is often the anchor of your living room. An interior designer gives tips on how to choose one.
---
Quote of the day
"We are asking the American public to prepare for the expectation that this might be bad."
— Dr. Nancy Messonier, director of the CDC's National Center for Immunization and Respiratory Diseases, on coronavirus.
---
One fun thing
Village People, the American disco group behind the hits "YMCA," "Macho Man" and "In the Navy," has given Trump the OK to plays its songs at events, despite being "inundated" with requests from fans urging the band to block the president's use of the music.
Trump most recently played Village People's 1978 track "Macho Man," a song that is widely considered a gay anthem, as he entered a rally in Sardar Patel Stadium in Ahmedabad, India, on Monday.
Some noted the irony of Trump entering to "Macho Man," given his administration's track record on LGBTQ rights and the fact that Village People is rooted in gay culture.
"I do relish the fact that in India, Trump appeared to the Village People doing Macho Man," one person tweeted. "Because, y'know, he's such a gay icon."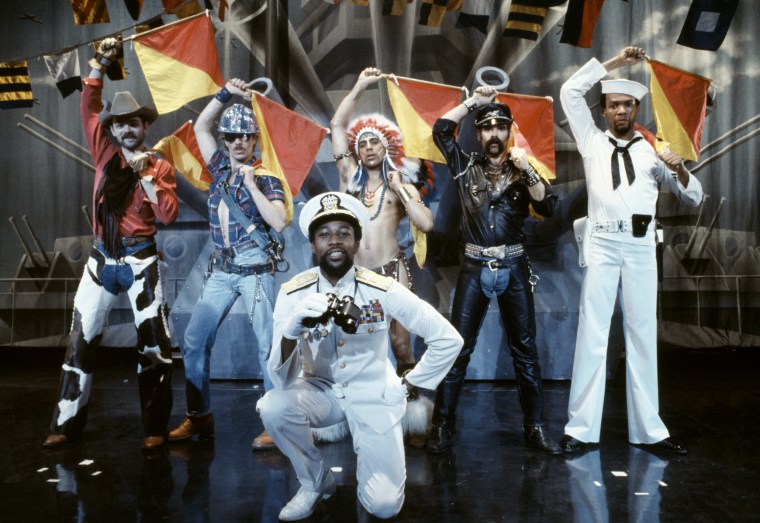 ---
Thanks for reading the Morning Rundown.
If you have any comments — likes, dislikes — drop me an email at: petra@nbcuni.com
If you'd like to receive this newsletter in your inbox Monday to Friday, please sign up here.
Thanks, Petra