Good morning, NBC News readers.
The Democratic presidential candidates are set to clash in Nevada, President Donald Trump commutes the sentence of a notable former governor, and deaths from the new coronavirus outbreak surpass 2,000.
Here's everything we're watching this Wednesday:
---
Nevada debate: Sanders leads, Bloomberg in
Wednesday is the Democratic presidential debate in Las Vegas hosted by NBC News, MSNBC and the Nevada Independent.
It's the first time this election that Mike Bloomberg will be involved after the billionaire former mayor of New York City qualified Tuesday. Reviews of his past debate showings — in 2001, 2005 and 2009 — may shed light on how he'll fare against what's likely to be a barrage of rival attacks.
He'll be going up against Sen. Bernie Sanders, who's emerged as a front-runner, jumping into a double-digit national lead after his victory in New Hampshire, according to an NBC News/Wall Street Journal poll.
There are also key questions for the rest of the field ahead of Saturday's Nevada caucuses: Can Pete Buttigieg and Sen. Amy Klobuchar widen their bases and attract black and Latino voters? And can Sen. Elizabeth Warren and former Vice President Joe Biden recover from poor results in Iowa and New Hampshire?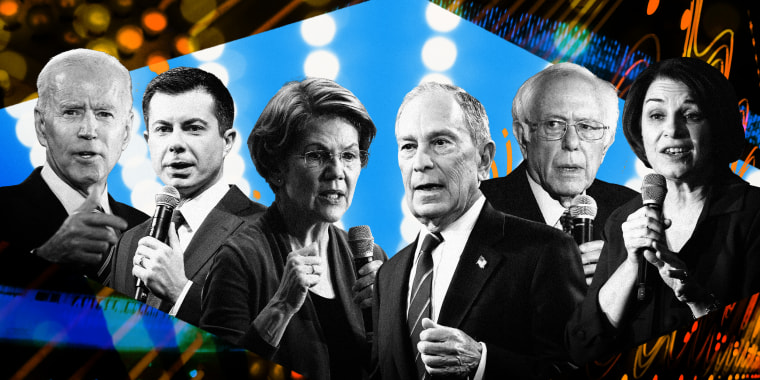 ---
Trump commutes sentence of former Illinois governor, pardons ex-NYPD commissioner
The president has commuted the prison sentence of former Illinois Gov. Rod Blagojevich and pardoned former New York City police commissioner Bernard Kerik.
Blagojevich was impeached and removed from office in 2009 on corruption charges. Kerik, who was ex-New York Mayor Rudi Giuliani's hand-picked police commissioner, was sentenced in 2010 to four years in prison after pleading guilty to eight felony charges, including tax fraud.
Blagojevich was a contestant on Trump's reality TV show "The Celebrity Apprentice" in 2010. He heaped "profound and everlasting gratitude" on the president after his release from prison Tuesday and called himself a "Trump-ocrat."
The president also pardoned former San Francisco 49ers owner Eddie DeBartolo Jr., and Michael Milken, the former junk bond trader who pleaded guilty in 1990 to racketeering and securities fraud.
---
A.G. Barr considered quitting over Trump tweets
Attorney General William Barr told people close to Trump that he considered resigning over the president's tweets about the Justice Department, according to an administration official.
Barr said last week that some of Trump's Twitter messages "make it impossible for me to do my job."
That came after the Justice Department overruled federal prosecutors and recommended a lower sentence for longtime Trump associate Roger Stone.
On Twitter, Trump had criticized the initial sentence recommendation of seven to nine years in prison — something Barr said put him in a tough spot.
A Justice Department spokeswoman said Tuesday night that "the attorney general has no plans to resign."
---
COVID-19 death toll passes 2,000
In China, more than 2,000 people have now died from COVID-19 — the disease caused by the coronavirus that's swept the country in recent months — according to health officials in the country.
More than 75,000 people around the world have now been infected in the outbreak, the vast majority of them on the Chinese mainland.
Meanwhile, some passengers aboard the Diamond Princess, a cruise ship quarantined in Japan, began departing the vessel after being unable to leave for two weeks. At least 540 people on board have tested positive for the virus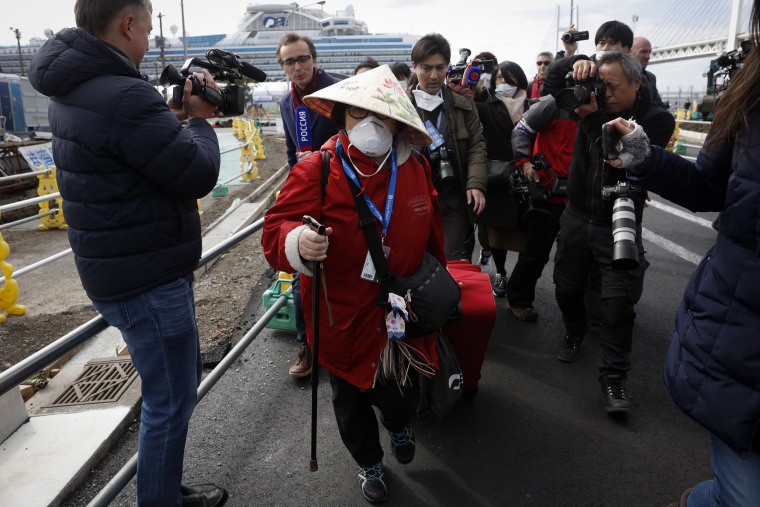 ---
Want to receive the Morning Rundown in your inbox? Sign up here.
---
Plus
---
THINK about it
America has been measuring segregation all wrong, Trevon D. Logan, an economics professor at Ohio State University, writes in an opinion piece.
According to Logan's research, the U.S. has been separating by race more and more over time, creating "racially homogenous echo chambers that increase racial prejudices and racial inequalities and decrease racial understanding."
---
Live BETTER
If you ever sit through meetings that make you want to pull your hair out, here are nine ways to make them more productive.
---
Shopping
These are the best Lego sets for every age group — according to the experts.
---
Quote of the day
"Zaya has known it for nine years ... Hopefully I'm dealing with it the right way"
— Retired NBA star Dwyane Wade said his daughter has known that she was transgender since she was 3 years old.
---
One fun thing
Chase and Nicole McKeown were enjoying their weekly date night at a fast food restaurant in Louisville, Kentucky, when they realized something wasn't quite right.
The married couple — who are both police officers at the Elizabethtown Police Department — sprang out of their seating booth after a man wearing a surgical mask and armed with a handgun tried to rob the place.
Their joint thwarting of the suspect is captured in this video released by Louisville Metro Police Department.
---
Thanks for reading the Morning Rundown.
If you have any comments — likes, dislikes — drop me an email: alexander.smith@nbcuni.com
If you would like to receive the Morning Rundown in your inbox Monday to Friday, please sign up here.
Thanks, Alexander Smith