Maui's top emergency official has resigned. Donald Trump's team proposes a 2026 date for his trial over federal election interference. And a 58-year-old TikTok-famous musician is getting backlash for his duet with a 19-year-old singer.
Here's what to know today.
Maui's top emergency official steps down after defense of not using siren system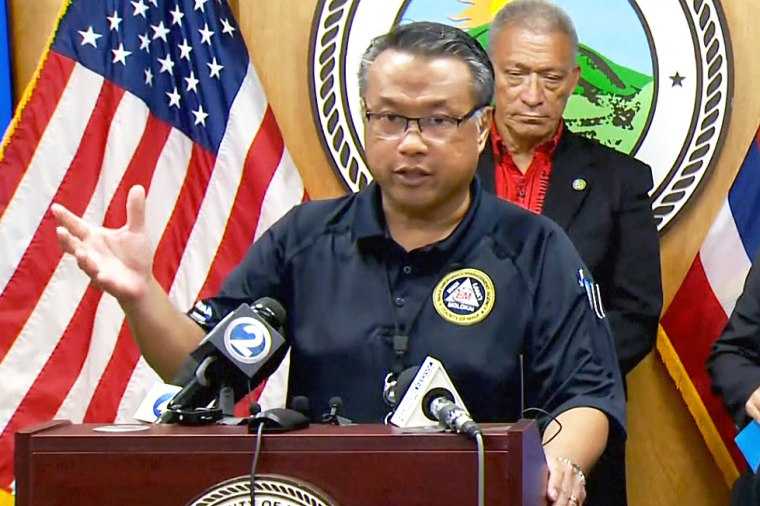 The administrator of the Maui Emergency Management Agency has resigned from his post, officials announced yesterday evening, a day after he defended his decision to not sound warning sirens as wildfires swept across the island. 
Residents have described fleeing the area with little more than what they could grab as fires rapidly approached on Aug. 8. The power had been out for many people since that morning, so they had no way to receive emergency alerts to mobile devices.
When defending the decision earlier this week, Herman Andaya said he feared that residents would have fled inland, toward the flames, if they heard the sirens. They are primarily used for tsunamis, he noted, so "we were afraid that people would have gone mauka," he said, using a word meaning "to the mountainside."
Herman Andaya, the administrator of the Maui Emergency Management Agency, resigned from his post, officials announced yesterday evening — a day after Andaya defended the decision to not sound warning sirens as wildfires swept across the island. 
This is Morning Rundown, a weekday newsletter to start your morning. Sign up here to get it in your inbox.
A look at public safety meeting records shows Andaya had a pattern of downplaying the sirens. In meetings in 2019, 2020 and 2021, he repeatedly called the sirens "a last resort."
More coverage of the Maui wildfires:
Hurricane Hilary upgraded to Category 3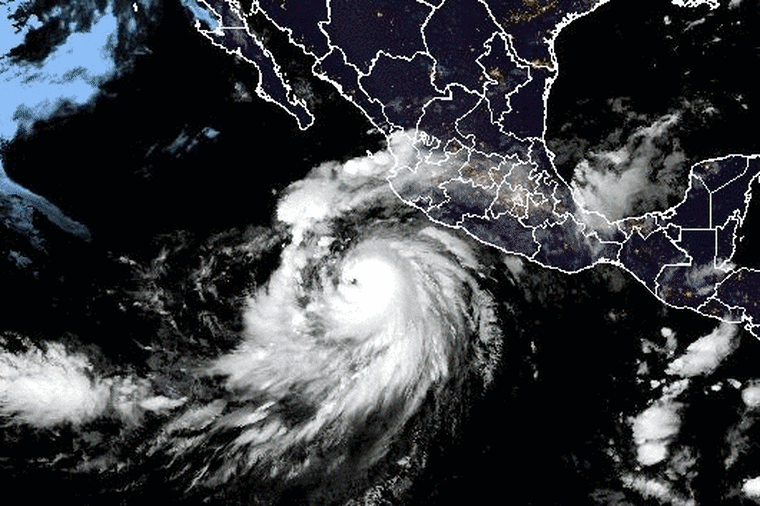 All eyes are on Hurricane Hilary as it makes its way toward California. The storm was upgraded to a Category 4 early this morning and is expected to bring "monsoonal moisture" and thunderstorms to the Southwest on Friday. 
A hurricane has never been recorded making landfall in California. The storm is currently forecast to weaken and make landfall near San Diego as a tropical storm early Monday. If that were to happen, it would be the first tropical storm to make landfall in California in 84 years. Follow our live blog for the latest.
Trump team asks for federal election trial to start in 2026
A new court filing from former Donald Trump's attorneys recommends that the federal election interference trial be delayed until April 2026. That's more than two years after prosecutors proposed a trial start date of Jan. 2, 2024 — a date that they said would appease "the public's strong interest in a speedy trial." However, Trump's team alleges that prosecutors aren't giving the former president and his counsel a fair ability to prepare. 
So when will a trial date officially be set? U.S. District Judge Tonya Chutkan is expected to do so at a hearing on the matter in less than two weeks.
Why experts aren't worried about the latest Covid uptick
Public health officials are feeling optimistic heading into the typical cold and flu season. Updated Covid booster shots are in the works and are expected to be released next month, CDC director Dr. Mandy Cohen said. And the country is still nowhere near the level of severe Covid cases it has seen since the beginning of the pandemic. 
Still, you may be hearing more, anecdotally, about cases among family, friends and neighbors. Data shows Covid hospitalizations are rising. But experts say that one of the earliest indications of the virus' spread doesn't show a looming surge.
Today's Talker: Another 'flash rob' hits L.A. store...
… and the group made off with $100,000 in clothing and merchandise within minutes, police said yesterday. The robbery happened earlier this week when about a dozen people entered a clothing store on South La Brea Avenue. This "flash rob" comes after a several recent similar robberies, including one over the weekend at a Nordstrom where $300,000 worth of high-end items were stolen. 
Politics in Brief
Jan. 6 riot: Federal prosecutors are seeking sentences ranging from 27 to 33 years in the cases of four Proud Boys found guilty of seditious conspiracy for their actions during the Capitol riot and 20 years for a fifth group member found guilty on other charges.
Hunter Biden: The misdemeanor tax charges against Hunter Biden were dismissed yesterday in Delaware, but he is expected to face the same charges or new ones in the future.
Military blockade: Sen. Kyrsten Sinema called on both the Biden administration and Sen. Tommy Tuberville to find a "middle ground" and end the monthslong blockade of hundreds of military promotions over a Pentagon policy involving abortion, she was heard saying in a recording obtained by NBC News.
Attempted poisoning: A Canadian national was sentenced to 21 years in prison for sending a letter laced with the deadly toxin ricin to former President Donald Trump at the White House. 
Staff Pick: TikTok singer hit with backlash after livestream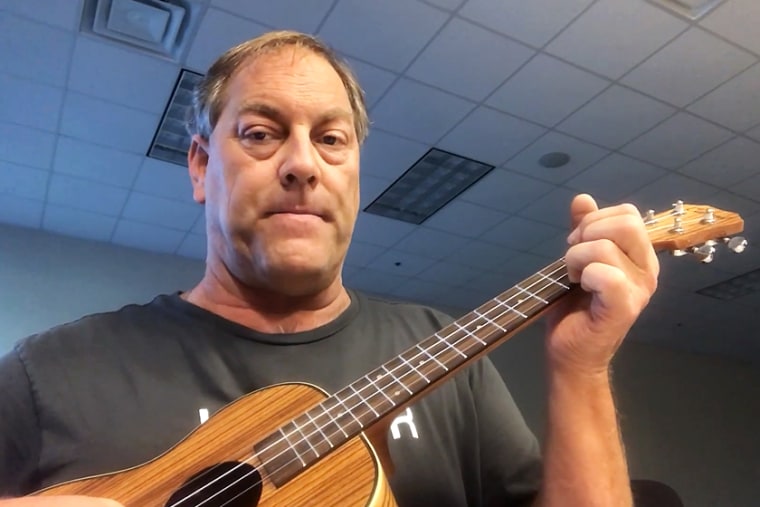 Rodger Cleye grew a TikTok following of more than 3 million fans, who called themselves "Cleyemates," by posting videos of himself singing covers of well-known songs. He even became a popular meme. But this month, the 58-year-old found himself the center of backlash. Olivia McCraw, a 19-year-old fan and collaborator, said Cleye made her uncomfortable when the two filmed a duet. His alleged behavior is being described as predatory online by many users. Reporter Daysia Tolentino does a deep dive in her story. — Saba Hamedy, culture & trends editor
In Case You Missed It
Select: Online Shopping, Simplified
Ever dropped your phone while you're multitasking or in a rush? You're not alone. Our Select team rounded up their favorite phone cases to help keep your devices intact. They also shared some tips and tricks from product specialists about what to keep in mind while you shop.
Sign up to The Selection newsletter for exclusive reviews and shopping content from NBC Select.
Thanks for reading today's Morning Rundown. Today's newsletter was curated for you by Elizabeth Robinson. If you're a fan, please send a link to your family and friends. They can sign-up here.