Throughout the month of March, NBCBLK, NBCLatino, and NBC Asian America have partnered with the Ms. Foundation for Women for #31Days of Feminism to spotlight women of color who, through their actions and words, lead the way toward a more equal world.

Miss Major Griffin-Gracy, Trans Activist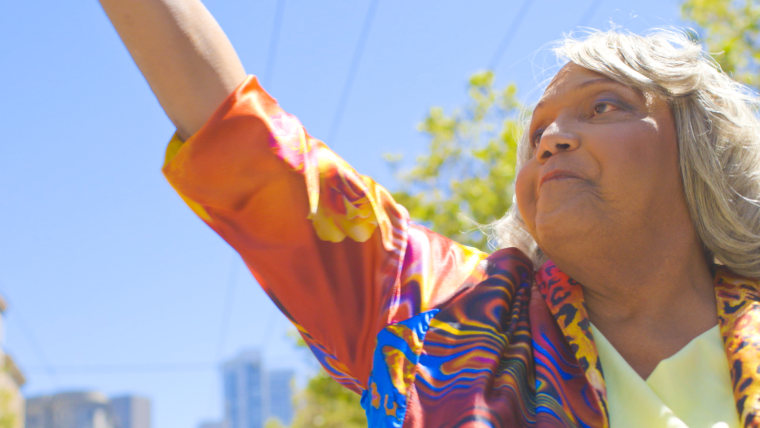 Miss Major Griffin-Gracy is a trans woman activist and community leader for transgender rights, with a particular focus on women of color. She serves as the Executive Director for the Transgender Gender Variant Intersex Justice Project, which aims to assist transgender persons who are considered to be disproportionately incarcerated under a prison-industrial complex. Griffin-Gracy has participated in a wide range of causes throughout her lifetime, including the 1969 Stonewall riots in New York City.
What do you love the most about the work you do?
That it educates the girls and shows them alternatives to their lifestyle and gives them hope.
What is feminism to you?
Feminism is being allowed to be strong and a delicate flower at the same time! You want to be strong when you are, but you should also be able to be soft and delicate when you feel that way.
Can you pinpoint the moment when you decided to become a feminist? If you don't consider yourself a feminist, why not?
The moment that I was questioned as a transgender woman raising a child I became a feminist.
What is the best way we can all be "feminists"?
Support women, change the laws to equal pay for equal work, and protect reproductive rights.
Who are your "sheroes"?
Christine Jorgensen, Sylvia Rivera, Marsha P. Johnson
Favorite feminist anthem?
Believe in Yourself from The Wiz
Favorite feminist artist? (authors, singers, dancers, actors)
Elizabeth Taylor because she fought for HIV/AIDS and Angela Y. Davis (author)