Gaynelle Henderson was planning to downsize the global, black-owned travel business her parents founded 61 years ago, but there was only one problem: The phone kept ringing.
"I was trying to slow down this year," Henderson told NBC News. "My plan was to move the company to a home-based business but more calls continued to come in from clients who wanted to travel to Ghana, Senegal and South Africa."
"We're still getting calls," Henderson said. "I can't say no."
Henderson, a youthful and energetic 70-year-old, is busy this week in her Silver Spring, Maryland office emailing clients, arranging adventure and cultural packages, and chatting with black lawyers about traveling to Ghana and Senegal in June.
It's a familiar mission.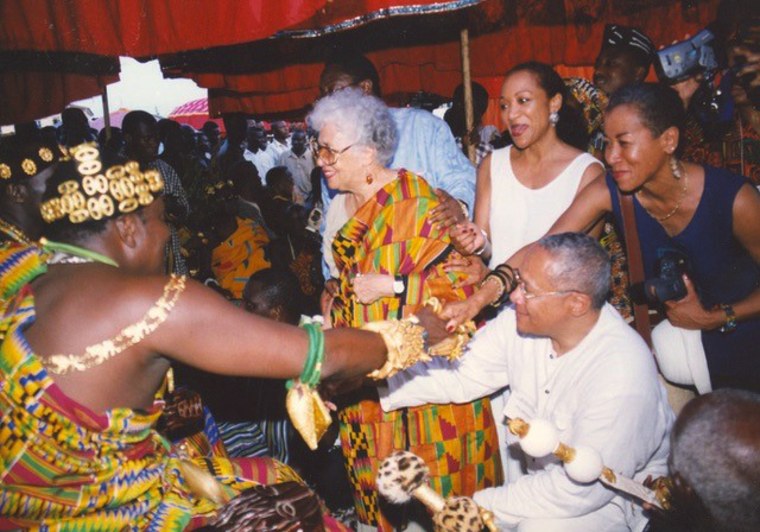 Henderson Travel Service is the oldest, full-service African-American travel agency in the nation and the first black-owned travel company to take large groups of black tourists to Africa.
Since 1955, the travel agency has sent hundreds of thousands of tourists to Africa. Six decades later, Henderson, the president of her company since 1984, is continuing a storied legacy. In many countries throughout Africa, Henderson's name remains synonymous with excellence.
And it all began with Freddye Henderson's dream.
Gaynelle Henderson's late parents, Jacob and Freddye Henderson, were visionaries who founded the travel agency in Atlanta in 1955 during a racially turbulent time in America.
Rosa Parks was arrested that same year for refusing to move to the back of a segregated bus in Montgomery, Alabama and Dr. Martin Luther King, Jr. was leading a civil rights movement for non-violent social change.
Henderson said her mother, Freddye, believed that African-Americans would embrace Africa – and that Africa would embrace African-Americans, so her parents coined their agency motto: "Education through Exposure."
Freddye and Jacob led their first group of clients to Africa on a chartered flight in 1957 when Ghana celebrated its formal independence from Britain and Kwame Nkrumah was elected as Ghana's first Prime Minister and President.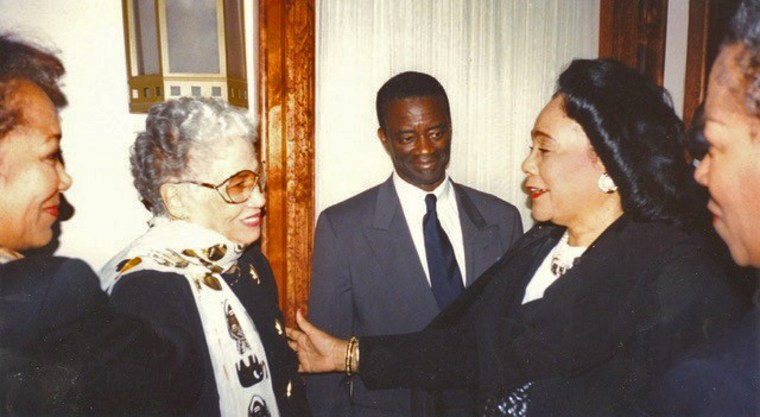 The Hendersons chartered a plane from Paris, because at that time there were no commercial airlines flying to Africa., a place that was often referred to as "the Dark Continent".
"We were pioneers in African-American tourism," said Henderson, who has visited at least 24 African countries. "My parents were taking clients to Africa before Pan Am was flying to Africa."
Author James Baldwin and Olympic gold medalist Jesse Owens also traveled with Henderson Travel Service.
Karen Hoffman, President of The Bradford Group, a marketing, public relations and advertising firm specializing in travel, said she first met Freddye Henderson in the early 1980s when Hoffman opened The Gambia National Tourist Office for the Bradford Group.
"It was my first introduction to Africa and my first time on African soil," Hoffman told NBC News. "We invited Freddye on the trip to Gambia and she was my mentor, we learned so much from her about Africa. She was an icon."
"Henderson Travel pioneered Africa, and especially West Africa," said Hoffman, who is also a board member with the Africa Travel Association. "They were the leaders and movers and shakers in West Africa."
Freddye and Jacob also arranged international travel and escorted Dr. Martin Luther King, Jr to Oslo, Norway when King received the Nobel Peace Prize in 1964. Andrew Young, America's former United Nations ambassador, was also part of the historic delegation.
The Henderson Travel Service family became a prominent name over the years working with black fraternities and sororities, black churches, historically black colleges, The National Medical Association — a 21-year relationship with African-American doctors — and many other black professional organizations.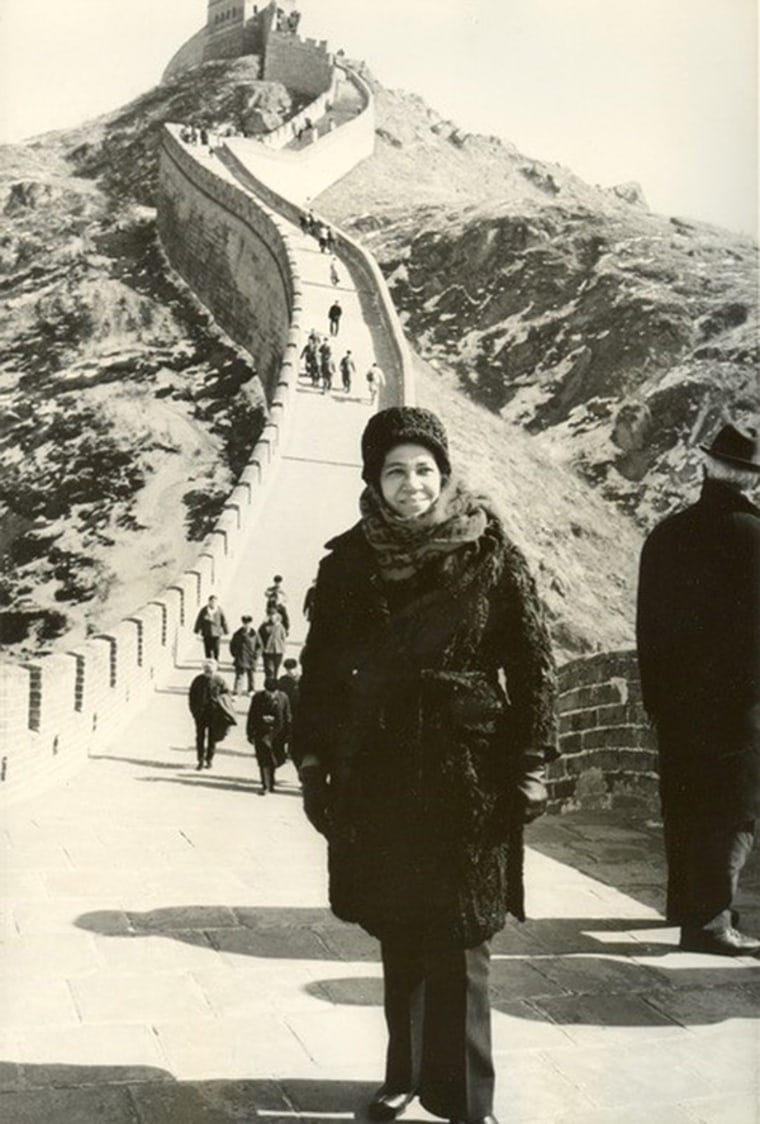 Gaynelle Henderson said she has come a long way since growing up in her parent's Atlanta office writing out airline tickets by hand, along her two sisters, Carole Tyson and Shirley Coleman and brother, Jake Henderson, who also played various roles in the family business over the years.
Today, Henderson, who manages a second-generation, black-owned and female-owned business, fields queries by email most days.
Last May, Henderson planned a trip for 130 members of the National Bar Association, the black lawyers group, and led them to India and Dubai. And this year, when the black attorneys called Henderson again, she agreed to plan an excursion for 65 people to visit Ghana and Senegal in June.
And even though she wants to scale back and carve out time to finish the book about her parent's legacy that her mother started, Henderson still arrives at her office by 9 a.m. most mornings to plan trips throughout Africa for eager travelers.
"The demand for travel to West Africa, South Africa and other parts of the world has increased significantly," Henderson said. "I'm busier than ever."