It's an April morning in the West Baltimore neighborhood where Freddie Gray spent much of his life before his death one year ago today.
Amid red brick row-homes, a corner store and the Gilmor Homes public housing projects, a colorful mural memorializes the young man whose name is now known across the nation and world. But here, many folks knew him intimately.
"We were friends," said Wilbur Stewart, 25. "We went to elementary school together."
"Everybody knew Freddie," said a 12-year-old boy named John. "He wasn't perfect, but he didn't have to die."
Gray, 25, was arrested on a Sunday morning back on April 12, 2015. Gray, who had a criminal record for selling drugs, was walking with friends and suddenly took off running after spotting police officers. After being transported in a police van without a seatbelt, he died one week later on April 19 of a broken neck.
Mostly peaceful protests followed in this predominately African American city of some 620,000 residents, and the incident was among those that propelled the Black Lives Matter movement. Hours after Gray's funeral on April 27, an encounter between some local high school students and Baltimore police grew tense and helped fuel an uprising that led to rioting, looting and arson in pockets of the city.
Last May, Baltimore City State's Attorney Marilyn Mosby, announced charges against six officers—three of them white, three African American. Edward Nero, Brian Rice, Lt. Garrett Miller, William Porter, Ceasar Goodson, Jr. and Sgt. Alicia White each face a series of individual charges that range from assault and manslaughter, to second-degree depraved heart murder.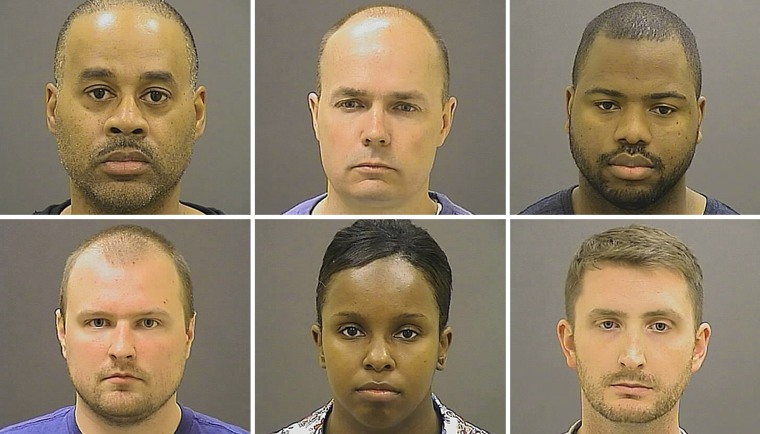 One trial, for officer William Porter, ended in a hung jury. His re-trial and the five other officers' trials are scheduled to start in May and run through October.
Mayor Stephanie Rawlings-Blake fired the former police chief, Anthony Batts, over the unrest and a surge in post-riot homicides that totaled 344 for 2015, the highest per-capita toll in the city's history. Baltimore has had more than 57 homicides this April, up from last year during this same period.
The city's new Police Commissioner, Kevin Davis, has said he wants to build a more constructive relationship with the community. For instance, foot patrols have been launched and officers have begun to receive sensitivity training, including sessions that incorporate Black history.
Police and citizen interactions do not have to be 'for enforcement' only, the commissioner noted. "They can be simple conversations that help build relationships," Davis said.
Although Stewart and other city residents said police were still using aggressive tactics, Kenneth Betts, 50, said the patrol officers were a welcome presence. "I think it's really straightened up a little bit," he said while standing near the newly re-built CVS Pharmacy in Penn-North, the epicenter of last year's civil disturbance.
Recovery from the unrest sparked by the death of Freddie Gray is still in progress. Businesses and tourism have revived, with a recent festive event called "Light City" drawing large crowds to the Inner Harbor.
Millions of dollars are being pumped into boosting the local economy. However, unemployment and homicide rates remain well above national averages, and Baltimore's poverty rate above 20 percent, according to U.S. Census data.
It will take the combined efforts of grass roots activists and power brokers, especially business leaders, to solve the social issues that helped lead to the unrest, say many here.
"Unless the white power structure acts with self-interest and true urgency to solve problems in impoverished neighborhoods, understanding what they have to lose economically, this can happen again," said Billy Murphy, an attorney who represents Gray's family and who settled a civil suit with the city on their behalf for $6.4 million.
Murphy noted that he was not speaking for Gray's relatives, who have done very little press. "They are remarkably unselfish," Murphy said. "They want peace."
The turmoil has led to myriad initiatives to improve Baltimore from churches, community and business groups, and elected officials.
For instance, City Council President Jack Young has pushed for more youth programming. Leading area companies and institutions, including Johns Hopkins University and Under Armour, Inc. announced earlier this month they would invest $69 million in a buy-local campaign, including for minority-owned companies.
The University of Maryland, Baltimore, located in West Baltimore, has launched a center to provide legal, job training and social work services for area residents, and partnered with local elementary schools on educational endeavors. Meanwhile, the Greater Baltimore Committee, a business organization, has worked with city officials and groups like OneBaltimore (created in the aftermath of the unrest) to spur hiring of 8,000 youths for summer jobs. The Greater Baltimore Committee also is trying to ease the re-entry of former prisoners into the community.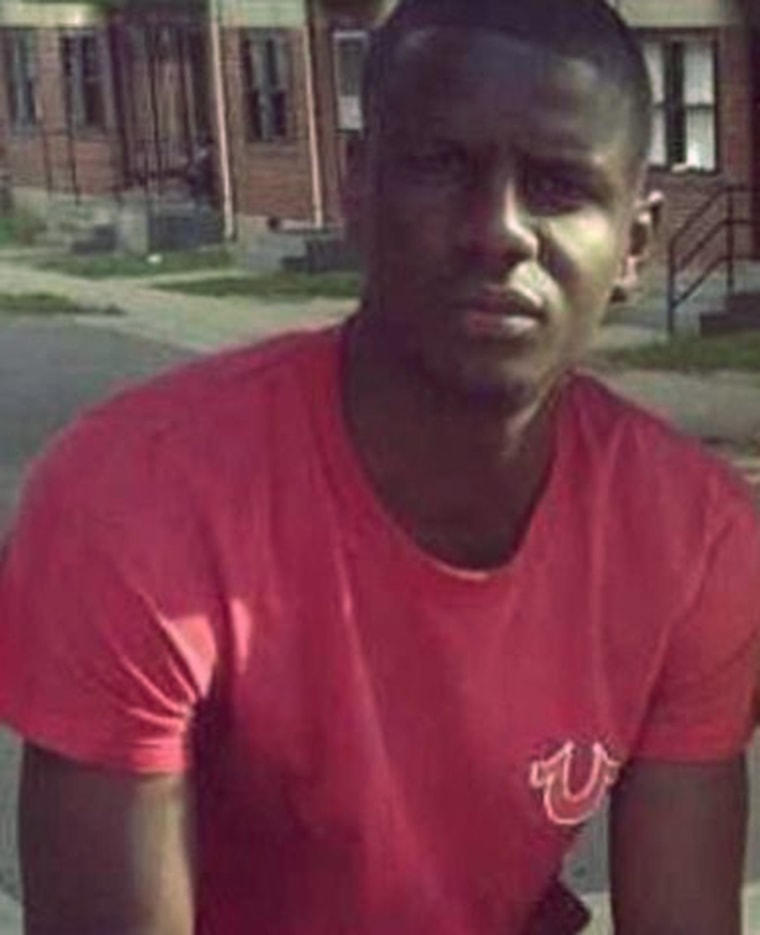 Baltimore's economy has largely recovered from the unrest. About 93 percent of some 400 damaged businesses have reopened, according to the Baltimore Development Corp.
But joblessness in the city, is still higher than the national average. In a November poll for the Baltimore Sun and the University of Baltimore, 41 percent of black voters said a shortage of jobs was the cause of the city's problems.
Economic development has become an issue in Baltimore's crowded primary election for mayor on April 26. Some 30 candidates (Democrats, Republicans and independents) are running for the top office in a city where most are registered Democrats.
The contenders include Black Lives Matter activist, DeRay McKesson, businessman David Warnock and Elizabeth Embry, an attorney.
Former Mayor Sheila Dixon and State Sen. Catherine Pugh--the two front runners according to recent polls--have vowed to focus on the issue. Dixon has said she would triple training programs for those seeking work. Pugh said she would create mobile units that could canvass neighborhoods, would help residents apply for jobs.
Diane Bell-McKoy chief executive of Associated Black Charities, a Maryland non-profit, said Baltimore is undergoing a metamorphosis.
"Baltimore, post the uprising, is undergoing change, slower than any of us want, and not helping enough people yet, but, definitely, change," she said.
Mayor Rawlings-Blake, who decided against seeking reelection, was asked during a recent press conference at City Hall her thoughts about the city's progress. "I think from [time of Gray's] death and unrest we have made significant changes," in terms of policing. "From training to equipment....lessons have been learned."
But it's hard to quantify that, the mayor added, noting that she did not wish to be "crass" about what happened to Gray. "Underneath all that, we have someone who's lost a life."