Correction: An earlier version of this story incorrectly stated that Beyoncé is being sued for $26 million. The correct figure is $20 million.
Beyoncé's apparent appropriation of New Orleans culture stirred controversy with the release of her 2016 single "Formation" — with its groundbreaking video and the song itself nominated for an array of Grammy Awards this year.
But the family of a murdered New Orleans rapper whose voice is sampled on the bouncy track has spurred a new $20 million lawsuit claiming the celebrated pop star swiped the copyrighted material.
Related: Beyoncé Evokes New Orleans in New Video
The estate of Messy Mya — an LGBTQ rapper and YouTube bounce music star — is suing the "Single Ladies" singer saying that she featured excerpts of the performer without permission.
According to the lawsuit filed in the Eastern District of Louisiana on Monday, Mya's sampled words helped "create the tone, mood, setting and location of the New Orleans-themed 'Formation' video and audio recordings," which is steeped in Crescent City culture and symbolism.
The case alleges that the sample was "blatant in both scale and degree" and that Mya "has received nothing — no acknowledgment, no credit, no remuneration of any kind."
Mya's line "I like that," which appears to be taken from his 2010 video, "A 27 Piece Huh?," can be heard in "Formation."
The lawsuit also extends to live performances of the song, which was featured prominently in Beyoncé's 2016 Formation World Tour concerts.
Barre's family is seeking more than $20 million in back royalties and songwriting credit for Mya, who was fatally shot in 2010 at age 22.
Glenda McKinley, a spokesperson for the law firm representing Barre, Rodney & Etter, told NBC News that while Barre was originally "thrilled" to hear her brother's voice included on track by a singer that both she and her late siblings were fans of, the lack of acknowledgment or compensation soured her.
According to McKinley, Barre has tried to reach an understanding with Beyoncé's camp for months but have not made progress. Meanwhile, she was forced to brush aside questions about whether she was receiving royalties for the track.
"That's not paying homage to someone," McKinley quoted Barre as saying.
A representative for Beyoncé, who recently revealed she's pregnant with twins, could not be immediately reached for comment.
Ever since "Formation" debuted a year ago, it has stoked debate and widespread acclaim. Arguably Beyoncé's most overtly political statement when it was released, the video feature nods to the Black Lives Matter movement, natural hair and feminism.
However, detractors on the right alleged that the video — and Beyoncé's subsequent Black Panther-inspired Super Bowl halftime show performance of it — were disrespectful toward law enforcement.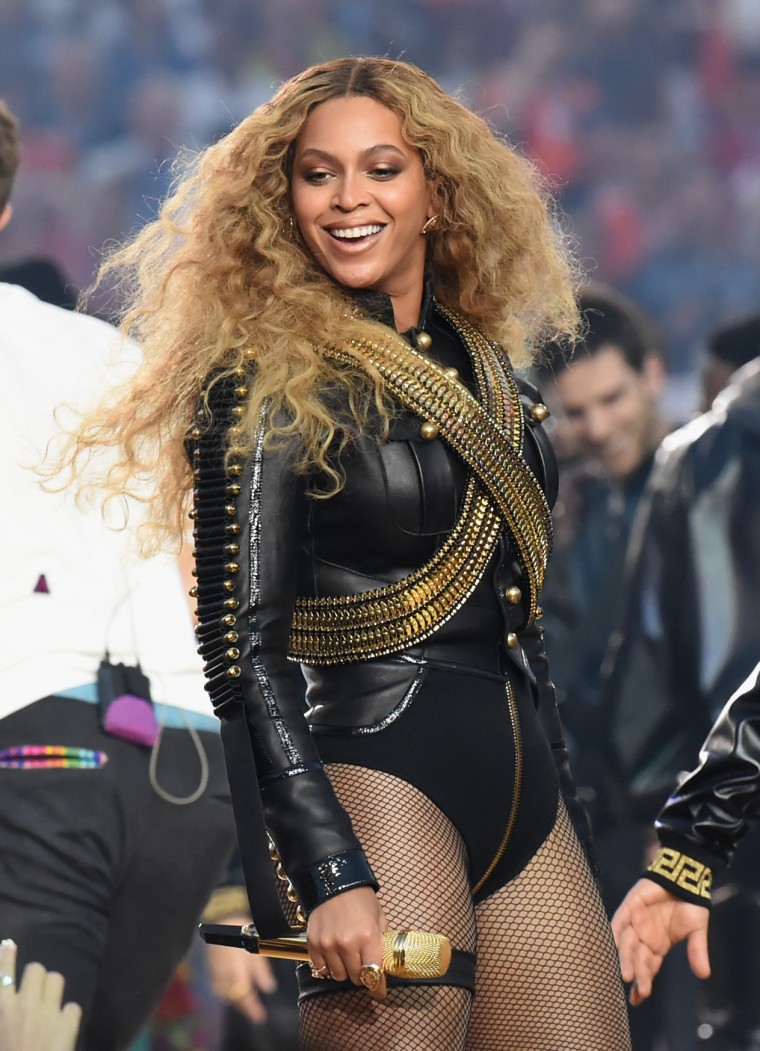 Meanwhile, other critics accused the 35-year-old singer of cultural appropriation, and the Mya cameo was often singled out as one of the more egregious miscues.
"A marginalized queer black man, Messy Mya, in all of his wildest imagination, ribbing, and capping would not have believed that the world's biggest pop star would use his voice in a video — without, however, acknowledging his humanity in life and in death," wrote documentary filmmaker Shantrelle Lewis last year in Slate. "In focusing on black New Orleanian lives, it would have been easy for Beyoncé to dedicate 'Formation' to Messy Mya and other victims of gun violence. She provided no context for his life or death."
"Those not in the know could mistake his sassiness with that of the Queen of Bounce, Big Freedia, whose voice is heard a little later in the song. This is not gumbo. These are black lives," Lewis added.
This is not the first time Beyoncé has taken heat for co-opting a culture or aesthetic that is not authentically her own. In early 2016, the Houston native came under fire for appearing in traditional Indian garb as part of her collaboration in Coldplay's "Hymn For the Weekend" music video.
And in 2011, her hyperactive video for the hit song "Countdown" was seen as borrowing heavily from the work of Belgian choreographer Anne Teresa De Keersmaeker.
"This is plagiarism. This is stealing," De Keersmaeker complained at the time.
More recently, questions have been raised about the originality of her 2016 video for "Hold Up" and even her widely shared new pregnancy photos have irked some because of their striking similarity to images from an MIA video.
The Grammy-winning singer has not explicitly acknowledged these controversies, but did apologize to NASA for using six seconds of a 1986 news report on the Challenger tragedy in her 2013 video for "XO."
Related: OpEd: Beyoncé, Babies and Birthing the Revolution
Despite these unflattering critiques, Beyoncé's career is thriving.
Her 2016 album "Lemonade," on which "Formation" appears, was her most acclaimed work to date and is a front-runner to take home Album of the Year during Sunday's Grammy ceremony. (A top album prize is one of the few honors that has so far eluded her.)
Ultimately, Beyoncé and rapper husband Jay Z could end up settling with Mya's estate. They each reportedly earned over $50 million a piece last year — making them the highest paid celebrity couple, according to Forbes — and their combined net worth is an estimated $1 billion.