Many dread aging, but for some Black centenarians, 100 is just another number.
Videos of Black centenarians celebrating their birthdays have recently gone viral on social media, garnering millions of views from people who, in many cases, express shock over just how active these older adults are.
One of the viral videos is a TikTok of a Black woman celebrating her 100th birthday. The woman, named Annie Ruth, dances while wearing a royal blue dress, as she makes her grand entrance in a room filled with her friends and family. 
Another TikTok of a Black woman turning 104 garnered 1.7 million likes. In the video, the woman, Mason Byrd, blows out the candles on a custom birthday cake with a picture of her face. Many users in the thousands of comments expressed being surprised at how young she looks. 
"104? She's clearly giving 70ish," one user wrote. Another person agreed, writing, "104??? Where???"
While videos of these active centenarians surprise many, they also intrigue experts, who are still trying to uncover what exactly causes these individuals to live so long. Data shows that the life expectancy of Black people in the U.S. has declined, dropping from 74.8 in 2019 to 70.8 in 2021, according to KFF, a health policy research, polling and reporting organization. Additional data shows heart disease, cancer and Covid-19 as the top causes of death for Black people in 2021.
Some Black people may live so long thanks to genetics, lifestyle and resilience, according to experts. While the life expectancy for Black people was a little more than five years less than white people's life expectancy as of 2021, when a Black person passes 85, their life expectancy outnumbers that of white Americans, said Antonius Skipper, an assistant professor at Georgia State University's Gerontology Institute. He said this phenomenon is considered a mortality "crossover" and said resilience is one of the main factors helping Black people get to this stage. 
"The strongest of the strongest tend to be those who make it to the age of 85," Skipper said. "If you think all you've endured over your life course — I've been through racism. I've been through discrimination. I've been through all of this stuff over 85 years; I'm strong and resilient and able to get through those different things that may come at me."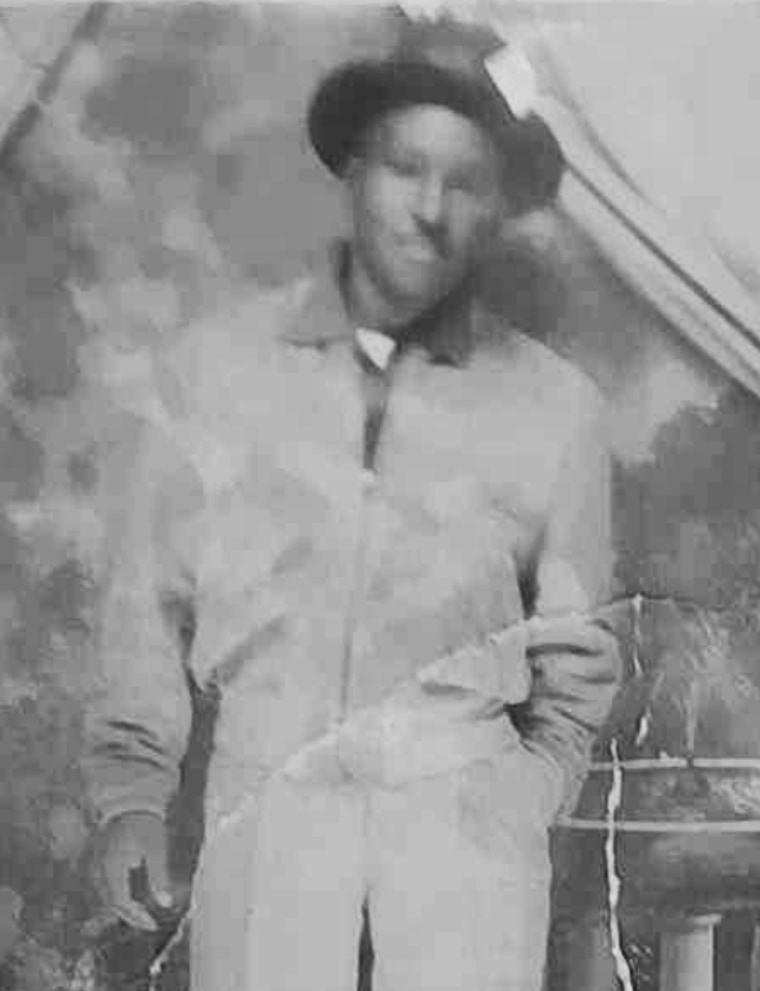 Fred Smalls, a Black man who lives in Marion, South Carolina, was born in 1918 and told NBC News that it "feels pretty good" to be 105. 
His granddaughter, Birdella Kenney, created a TikTok account two months ago documenting Smalls' favorite activities and experiences, like attending baseball games and air shows. Kenney, who takes care of Smalls full time, said she wanted to show others that longevity is possible.
"The idea is that he will live the fullest life possible that God allows him and I'm able to provide," Kenney said. "It's not like he gets up in the morning and sits and sleeps all day. He does a fair share of that — but I try to integrate activities for him so that he can live."
When Smalls reflected on his life, including the adversities he's lived through related to racism, he said "it feels better now."
"It's changed but it hasn't changed too much," he added.
Smalls' longevity proves to be even more of a rarity since the overall life expectancy for women is higher compared to men. Black men experience higher rates of discrimination, racism and trauma that can also influence their levels of resilience, Skipper said. Hughes Van Ellis, one of the last known survivors from the Tulsa Race Massacre in 1921, died earlier this month at 102. Skipper said his traumatic experience is an example of how resilience can lead to longevity, because "he's been through so much." 
"He's so strong and so capable of enduring hardships that he lived a long life," Skipper said.
Another factor increasing longevity is having a positive social network, according to Tamara Baker and Alyssa Ann Gamaldo-Roddy, researchers and members of the Gerontological Society of America, an organization that supports the study of aging. Both Baker and Gamaldo-Roddy have conducted research on aging Black adults for decades, and they are hosting an episode of the GSA on Aging podcast next week.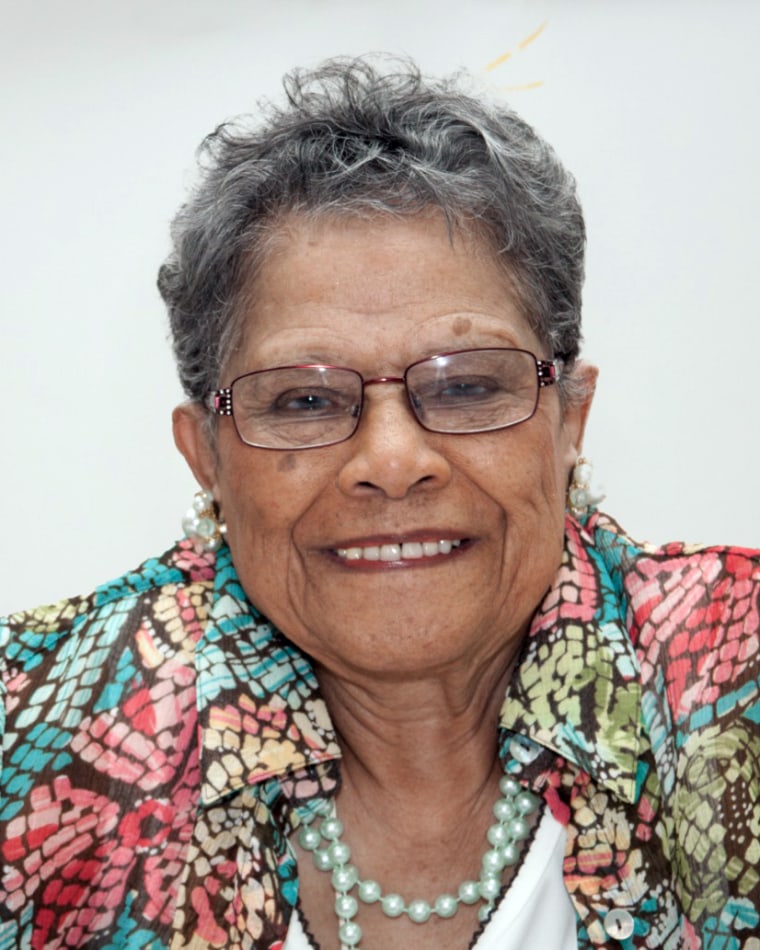 "Many of us can form social networks, but it's the positive social networks — the ones that are going to influence you, or get behind you to go to the doctor, to do the exercise, to eating properly," said Baker, a professor at the University of North Carolina at Chapel Hill School of Medicine. "Even in some of the more impoverished neighborhoods, if you have that positive social network, that can go a long way."
Baker said she sees the impact of having a support system on her own grandmother, Elizabeth Eley, who is 100 and still regularly talks to her friends on the phone. Eley, who lives in Chesapeake, Virginia, has six children, eight grandchildren and six great-grandchildren. When asked if she had a strong support system of family and friends, Eley said, "Yes, indeed."
"My grandchildren, my family — oh, I just love them to death," she said as she laughed.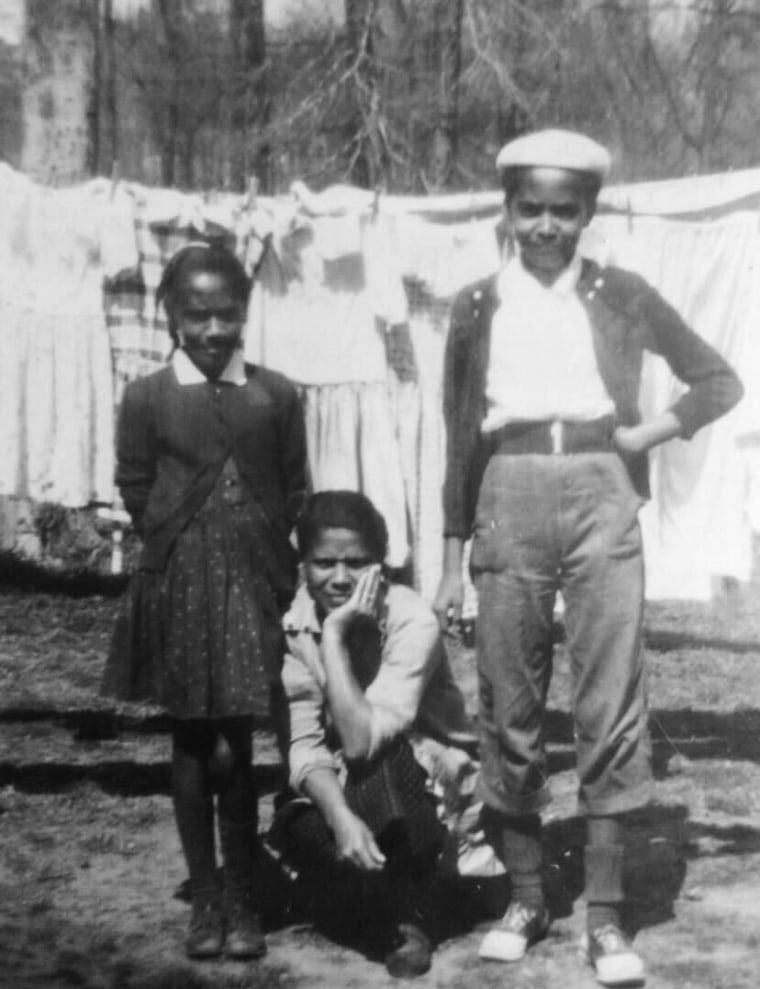 Eley said she lived independently until 97 and now lives with her 78-year-old daughter. When she was younger, she loved helping people and attending church. At 100, she can still walk on her own and make her bed, and she enjoys making biscuits.
People who have family members who live long are also more likely to live longer, Skipper said. Even while life expectancy has increased over time, Black people are still managing comorbidities as they age.
"Even though we're living longer, it doesn't necessarily mean we're having as great of a quality of life," Skipper said.
While factors like lifestyle and genetics can play a role in life expectancy, Baker said a person's entire lifespan factors into successful aging. A person's childhood or younger days could have a large influence on how they age, the researchers said, and society tends to present a standardized one-size-fits-all definition of successful aging that, in fact, doesn't fit everyone.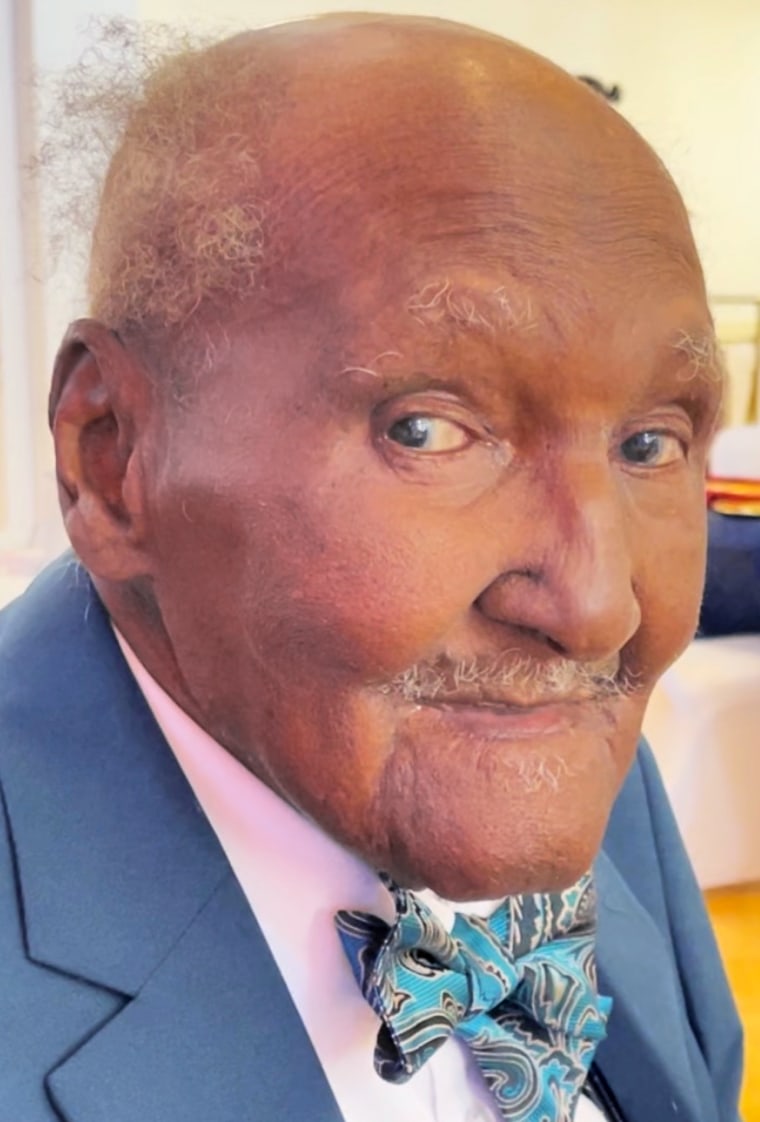 Experts agree that stereotypes of aging influence people's perceptions of what aging looks like. Some of these "doom and gloom" views include declining physical health and functioning capabilities, said Gamaldo-Roddy, a professor at the Clemson University College of Behavioral, Social and Health Sciences. Other views include older adults not being important aspects of society, and that is not necessarily true, she said.
"Older adults are having a tremendous impact," she said. "Just look at our governmental officials, I mean, many of them are older. It's some of our older adults that are helping to provide resources to underserved communities, whether it's in urban areas, or the suburbs, or even in rural areas now we're seeing some of those patterns."
Centenarians Smalls and Eley have no plans to slow down. Eley wants to see her grandchildren get married and "be here to help them," she said. 
Eley said her secret to a long life stems from "eating good and loving people." "Knowing that you're not living for people, you're living for the heavenly father," she added.
As for Smalls, one of his biggest life lessons includes letting people walk away who didn't want to be his friend: "Just kind of brush them over nicely," said Smalls, who enjoys eating soul food. And for people wanting to live longer, his advice is clear: Live happily.
"Well, I would say, keep a cool head," Smalls said. "Take care of your own business. Don't dip into other people's affairs — and let go."
For more from NBC BLK, sign up for our weekly newsletter.