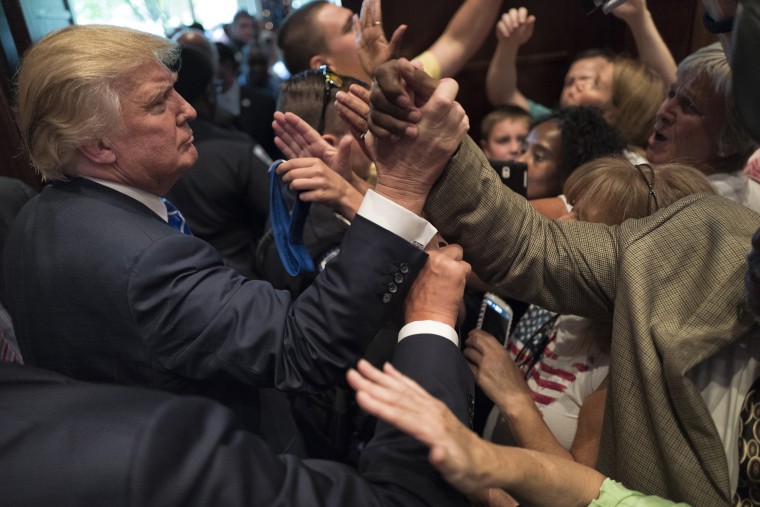 There will be 18 Republican African-American delegates at the Republican National Convention in July in Cleveland, Ohio according to the Republican National Committee. It will be the lowest GOP total of Black delegates in the last three presidential cycles.
Despite the low total number, two African-American Donald Trump delegates spoke to NBCBLK on why they are supporting the New York businessman and real estate developer who has jolted the 2016 race by defeating several establishment office holders.
RELATED: New Book Highlights the Impact of 'Brown' Voters
Among the African-American delegates who will be in Cleveland on July 18, are Anthony Jones, Shirley Husar, Jason Wilkins, and Johnnie Morgan from California. The Texas delegation has five African Americans: Henry Childs, Reginald Grant, Brian Bledsoe, Chris Harvey and R.W. Bray.
In Georgia there will be two: Ashley Bell and Bruce LeVell. LeVell is a prominent Republican in Georgia who is the Executive Director of the National Diversity Coalition for Trump. The Coalition features a very ethnically and religiously diverse group of Trump supporters from the business and advocacy community who support Trump.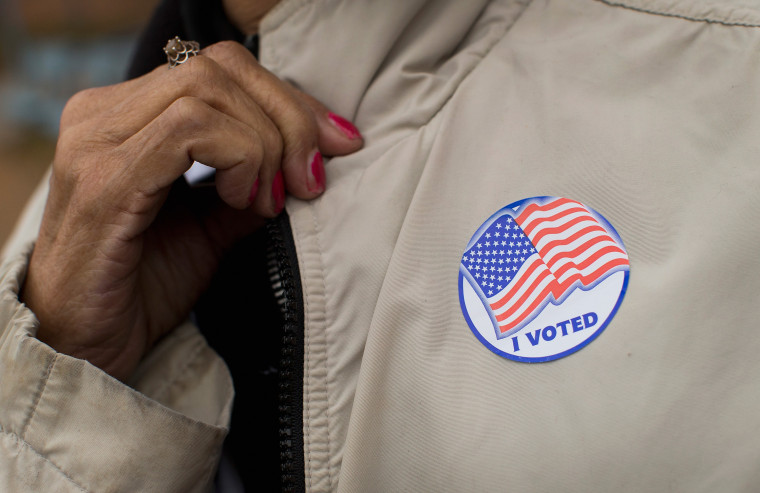 LeVell spoke with NBCBLK about his support for Trump, who he endorsed in December, and what issues he believes are important in the 2016 cycle. LeVell is also a former chairman of the Gwinnett County GOP in Georgia. He says the need for a change from the status quo and a focus on jobs drove him to support Trump.
"Finally we have someone who just tells the truth. I was the first guy in the establishment GOP in the South to come out for him," LeVell told NBC BLK.
"He won't pander. He looks at the person for who they are. His gift is his ability to pick talent. And when he gets them he keeps them," LeVell added. He also said Trump's business views, "line up with me being a business owner for years."
RELATED: Could Black Voters Be Breaking For Trump?
In Virginia, the only African-American GOP delegate is Bill Thomas, who is a Trump delegate. Thomas is a community activist in Hampton Roads and is impressed by Trump's views on business related issues. Virginia is a vital swing state with a 20 percent African-American electorate. Thomas spoke to NBCBLK about Trump and the issue that drew him to support him.
"I think when we look at Chicago and… It's driven by being able to take care of your family. One of the huge issues and a lot of the disruptions that are going on in some African American communities like in Chicago with the 60 or 70 shootings and 15 dead in Milwaukee and New Orleans—if we really look at what is really driving this it's education and the ability to leave high schools with marketable skills," Thomas said.
"I believe that Historically Black Colleges and Universities can be one of the keys to help drive the economy where it needs to go—we have to bring all of these pieces together so everyone can contribute," Thomas told NBCBLK when speaking on why he supports Trump and the issues important to him.
"The way I live my life is I don't believe in any permanent enemies or friends, just permanent issues that we can agree on. There should be a balance on how we look at things. Of course, this is a very challenging election year but I believe in economic development. I believe that is the biggest issue that is now impacting everyone—from our homes to our schools to our workplaces… I'm not an African American I'm an American for Trump," Thomas concluded.
Thomas echoed a concern of many African-American Republicans who have spoken about why they support Trump: Money and business related policy. They believe the successful businessman would be the best candidate on that issue.
In 2004, 167 African Americans delegates attended the RNC convention as President George W. Bush was renominated. In 2008, 36 African Americans attended as delegates as Sen. John McCain was nominated to run against then-Sen. Barack Obama, and in 2012 there were 28 African American delegates as Mitt Romney was nominated.