Alexis Hasty was 12-years-old when Barack Obama was elected America's first black president. While too young to vote back in 2008, the college student now recognizes the significance of his historic win.
"I think that it opened a lot of doors for the minority community and gives the idea to minority children that `I could be president too,'" said Hasty, a native of Berkeley, California.
Yet the junior at Howard University wasn't swayed by the notion of Hillary Clinton making history as the first woman in the White House.
So in her first presidential election, the proud black Republican cast her vote for Donald Trump. She (mostly) agreed with his stance on immigration, potentially de-funding Planned Parenthood, and other issues.
"You should expect to see us a lot more," she said. "Black Republicans are not a myth."
While African-Americans are overwhelmingly registered as Democrats, president-elect Trump's unprecedented campaign and the electoral college win that sealed his victory, has elated many black GOP loyalists.
"Tuesday was historic for the Republican Party in so many ways. Not only did Donald Trump manage to tear down the so-called blue wall, he also outperformed our past nominee in African-American and minority communities across the country," said T.W. Shannon, a black Republican and former Oklahoma Speaker of the House.
Trump, who stumped on a slogan to 'Make America Great Again,' defied conventional political wisdom with his coalition. Largely touted as white, rural, and working-class, it also included wealthy voters and some minorities, according to Pew Research Center data.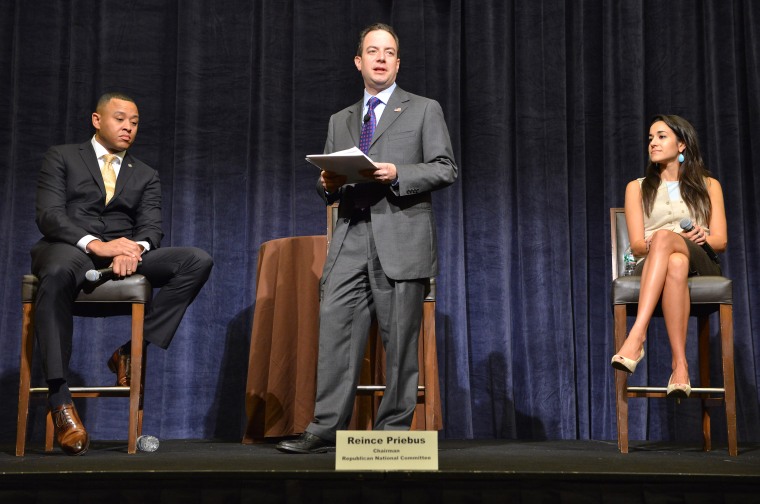 While national surveys this summer showed Trump's overall African American support hovering between 0 and 1 percent, there were shifts by election day. While Clinton received the lion's share of African-American, Latino and Asian votes, exit polls from NBC and others indicated that 8 percent of black voters cast their ballots for Trump.
Moreover, 13 percent of African American men voted for the real estate mogul; that's up from the 11 percent Mitt Romney garnered in 2012, when Obama was re-elected with 93 percent of the African-American vote.
"[People] went into this election expecting Hillary Clinton to post Obama-esque margins against Donald Trump because he had made so many racial comments against different groups," said Andra Gillespie, a fellow at the Joint Center for Political and Economic Studies in Washington, D.C., a black think tank. "Instead, Trump out-polled John McCain and Mitt Romney among blacks."
"We are badly fractured. And divided. It's time to make America one again." — Sophia A. Nelson
After the GOP lost the presidency four years ago, Republican National Committee (RNC) chairman, Reince Priebus, publicly asserted that the party needed to do a better job of reaching out to black, Hispanic, Asian and gay Americans.
In recent months, the RNC and Trump campaign have brought on senior level black staffers as advisors, strategists, and spokespersons.
RELATED: Trump Did Better With Blacks, Hispanics Than Romney in '12: Exit Polls
Some are high profile, like Omarosa Manigault, an entrepreneur, college instructor and minister who gained fame on Trump's reality TV show "The Apprentice."
Others are well-connected, longtime Black Republicans such as Elroy P. Sailor, an executive who's held Congressional posts and worked on local, state and presidential campaigns.
"The outreach to the African American community has been a sustainable institutionalized effort," said Sailor, now a senior advisor to RNC chairman, Priebus.
For instance, the party ran ads in African American newspapers and other outlets designed to appeal to voters, did campus visits at HBCUs to engage millennials, and established African-American advisory councils in key battleground states. They included those with sizable black populations, including Ohio, Florida, Virginia and Pennsylvania.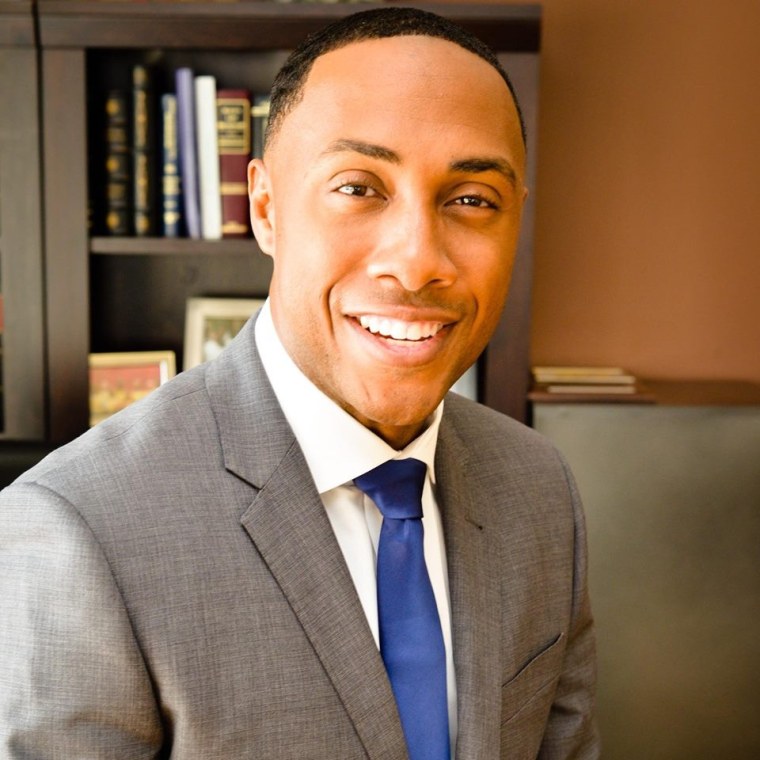 Other efforts were more grassroots, including so-called `barbershop chats.'
"Hillary doubled down on women, but one of the things we did was focus on black men," said Bell, an attorney and onetime Democrat who advised Romney during his campaign. "We did buy-outs of black barbershops. We talked to the men, brought them lunch. It was a chance to speak about issues affecting their communities."
Currently, Sen. Tim Scott of South Carolina, Rep. Mia Love of Utah and Rep. Will Hurd of Texas are the only black Republicans serving in Congress.
RELATED: 21-Year-Old Leah LeVell is RNC's Newest African American Hire
To boost diversity beyond Capitol Hill, the Republican State Leadership Committee — the largest caucus of GOP state leaders in the country — has an initiative dubbed the Future Majority Project. Launched in 2012, it works to identify, recruit and support new state-level candidates from diverse communities nationwide.
In this cycle of 2016 races, several black GOP candidates received party support. They included LaMar Gunn, who ran for Lt. Governor in Delaware; George Logan, who sought a State Senate seat in Connecticut; and State Representative Shamed Dogan of Missouri, who ran for re-election. Gunn didn't win but the others were victorious.
"We must continue to aspire to be a party where all communities feel heard and represented," said Shannon, the Oklahoma Republican who chairs the Future Majority Project effort. "I'm proud of the work… to bring greater parity to our state capitols through supporting conservative African American candidates and candidates from all diverse communities. It's both the right thing to do and the smartest strategy for the growth of the GOP."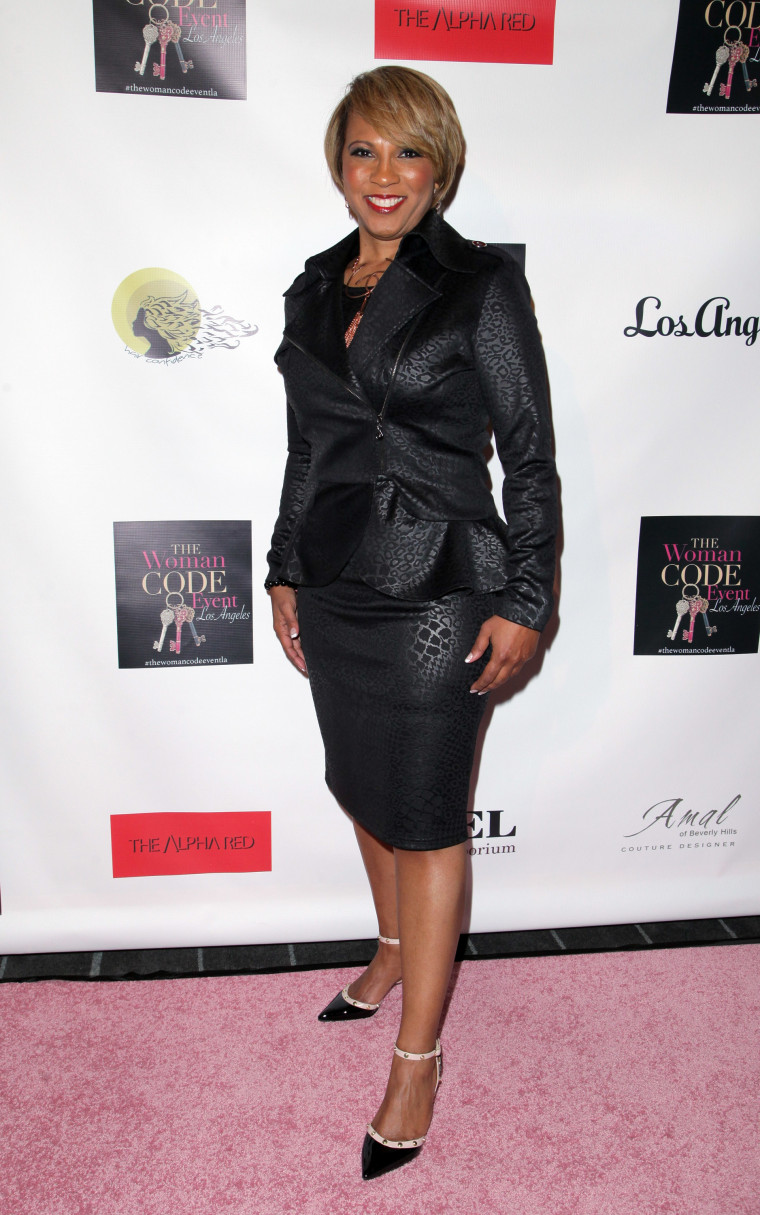 Not everyone is so convinced. Sophia A. Nelson is a lifelong Republican who once held prestigious GOP posts on Capitol Hill; she left the party in 2004 to protest what she describes as a pattern of racism and sexism.
"Throughout my years in the GOP, I came to see that loyal and dedicated African-American Republicans like me were not welcome in the party," the attorney, journalist and author charged in a recent Politico magazine essay. "We were systematically blackballed, ignored, mistreated, marginalized and silenced."
It's still happening, she wrote. "GOP lawmakers in Congress, for example, refuse to support equal pay for equal work for women or to reauthorize current Voting Rights Laws."
While the Clinton supporter says Trump's disparaging campaign rhetoric about everyone from Muslims to Mexicans was disappointing, now that the presidential match is over she "respects the will of the people."
"The great thing about our country is that whoever wins on Election Day we support [them]," said Nelson, whose forthcoming book "EPluribus One: Rediscovering America's Lost Political Code," is slated for publication in early 2017.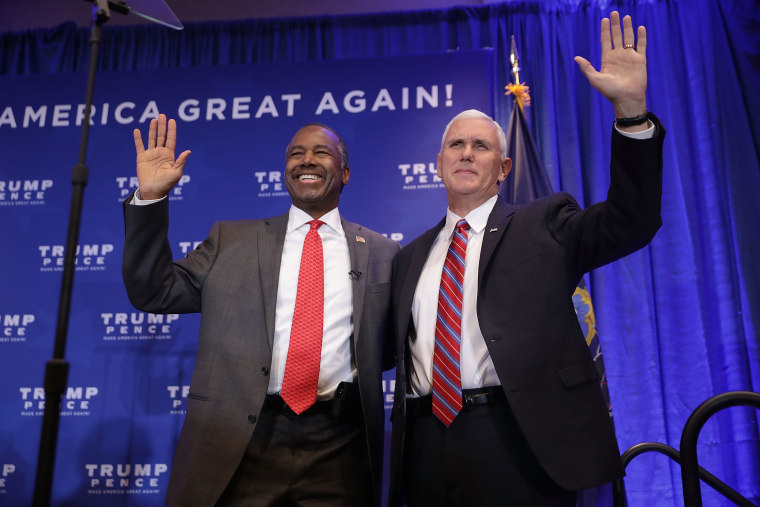 "We have a lot of work to do as a nation," she adds. "We are badly fractured. And divided. It's time to make America one again."
Black Republicans who helped Trump win are now excitedly planning for January's inauguration of the nation's 45th president, and the process of filling thousands of positions appointed by the White House.
Trump's transition team will include several African Americans: Dr. Ben Carson, a former GOP primary competitor turned campaign surrogate; Kay Cole James, who served in the George W. Bush administration; Ohio's former Secretary of State, Ken Blackwell; and David J. Byrd, a former Bush appointee who will reportedly play a staffing leadership role. Additionally, there will be a number of black junior staffers, according to RNC insiders.
"Ashley and I hosted an event on Friday at the Trump hotel in D.C. which was aimed at celebrating the commitment to diversity that President-elect Trump is placing on his transition team," said Sailor.
Said Bell, "The goal is for an administration that's as diverse as possible, and reflects America."
-- Sedria Thomas contributed to this story