When it comes to tech, most people think of Silicon Valley as the mecca of innovation, but Aaron Saunders is hoping to change that.
The Founder and CEO of Clearly Innovative wants to transform the tech landscape while giving Black entrepreneurs a seat at the table with the Inclusive Innovation Incubator, known as "In3," a Washington D.C. based co-working space for tech entrepreneurs who are in launch phase or wanting to grow their business.
The 8,000 square foot space offers 60 workstations, 11 offices, and five classrooms along with free Wi-Fi upon reservation, including daily and monthly membership plans.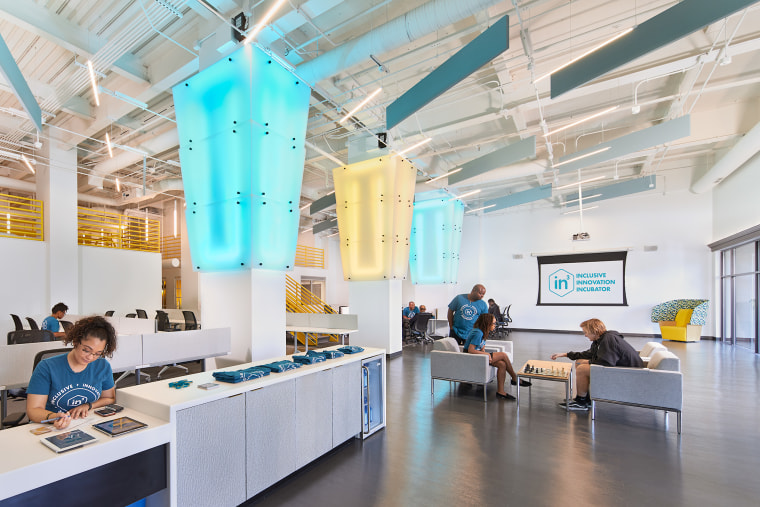 Through programs and workshops, In3 wants to train and educate entrepreneurs in underrepresented communities so they can develop skills without having to be in Silicon Valley. Located on the campus of Howard University, it is easily accessible to students and those living in the LeDroit Park area.
In celebration of its opening, In3 hosted over 25 complimentary sessions on coding, fundraising, and developing business startups with tech industry professionals.
"That's why having a physical space is so important, you can point to something and say, 'Here's where we can help you solve your problem and introduce you to entrepreneurs,'" Saunders said. "Our goal is build the community, prepare the entrepreneurs, and slowly introduce other individuals into the community to address some of the other things we're lacking in the community and one of the biggest things is capital."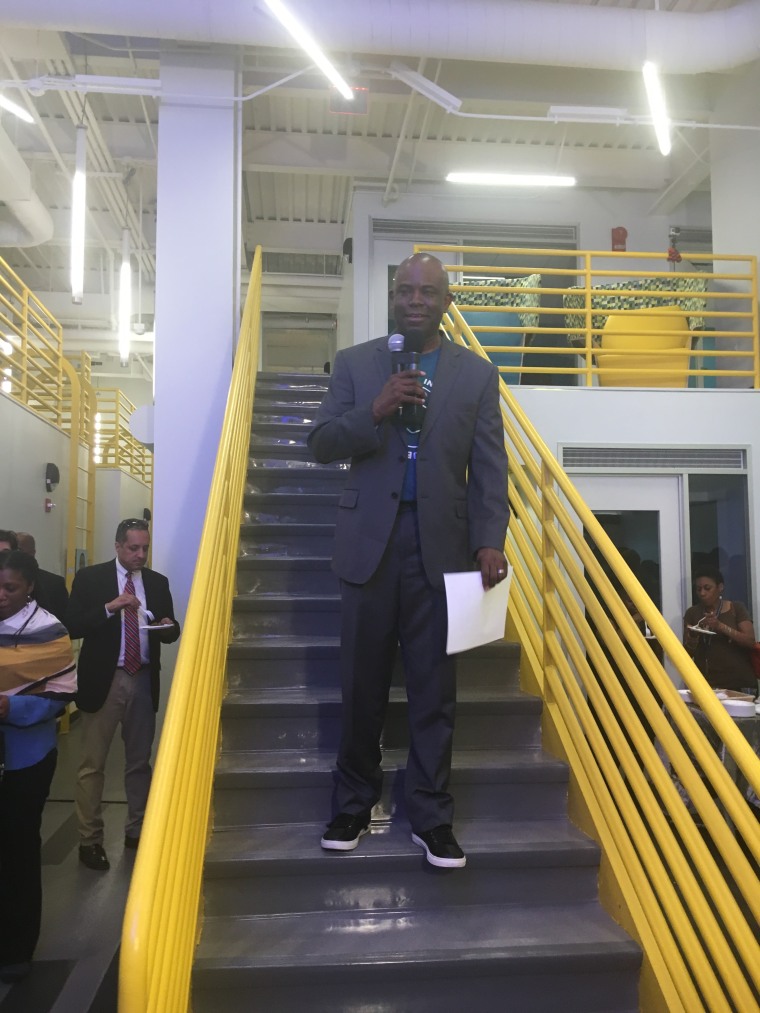 As a part of a joint initiative between Howard University and D.C . Mayor Muriel Bowser, In3 prides itself as the first incubator space in the country aimed at increasing diversity.In March, Howard University announced its partnership with Google for "Howard West," a satellite campus in Silicon Valley aimed at getting more HBCU's involved in tech.
In a field mostly dominated by whites, 49 percent of tech workers in D.C. are white men and 25 percent are white women while nine percent are Black men and eight percent are Black women, according to a report compiled by Mayor Bowser's office. The report also shows only ten percent of Black people under the age of 30 work in tech in the District.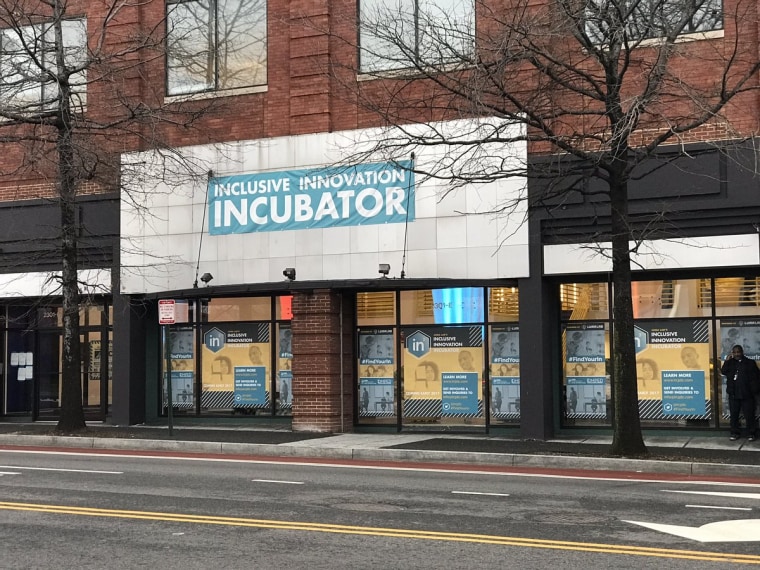 Mayor Bowser says the creation of In3 is it is important because it opens doors closer to home for tech entrepreneurs and puts "Chocolate City" on the tech map.
Related: SXSW: Is Diversity in Tech Leaving American Minorities Behind?
"A lot of people feel like Silicon Valley is not accessible to them, it's not reachable. They don't know how to get started. They feel like they have to be big already in Silicon Valley to even have a chance," Bowser told NBCBLK. "So what we're telling them is that D.C. is where we will be able to be inclusive around tech and we will have a nurturing environment for people who haven't been able to break in to Silicon Valley."
Aside from increasing revenue in minority communities for startups, Saunders wants In3 to be a place where current and future business owners of color can have support from people who look like them.
"I've heard it from other folks that they got to other places and look around the room and they're the only person of color and they're afraid to ask a question because they don't want that uncomfortable feeling from people of, 'why don't you know what that is?' We want this to be a safe space, where people can ask questions and learn."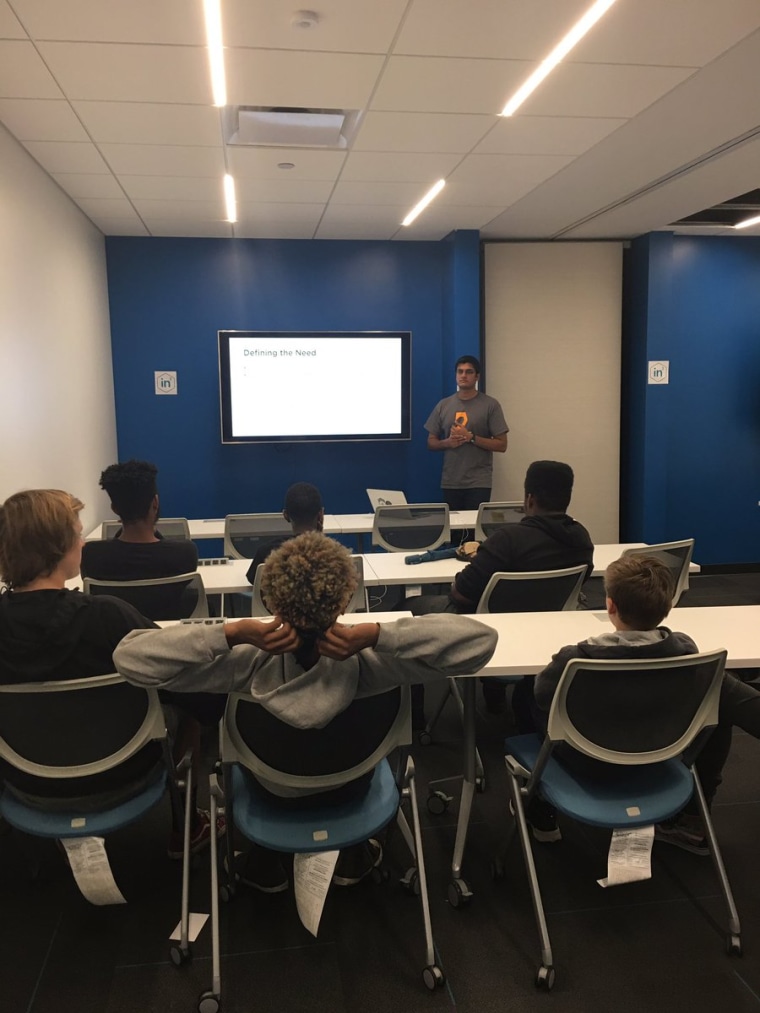 Thinking of the opportunities he wasn't given growing up, Saunders introduces minority youth to tech fundamentals such as coding and design early so they can be well prepared before they get to college. In order to make it happen, Saunders says people have to help and support each other.
"This place is not about me, this place is about our community. I hope folks recognize that me failing, like this place failing will have a ripple effect throughout the community. Because then it will be, 'we built this place on inclusive innovation and it didn't work out.'"