Since 2002, Alex and Stephen Kendrick have been on a quest to change lives through faith-based films. With a humble $20,000 worth of church donations, Microsoft Word and volunteers, the brothers, along with Sherwood Baptist Church, produced their first movie, "Flywheel"—the story of a dishonest car salesman who finds faith and changes his ways. The film was a tearjerker and set the stage for heavy hitters—"Facing The Giants," "Fireproof" and "Courageous." With quality acting and soul-stirring plots, all four movies have taken the Christian film industry by storm grossing a combined $78 Million at the domestic box office and distributing in over 75 countries.
Part of the Kendricks' success is due to their uncanny knack for producing films that speak to issues of daily life. Without effort, most viewers can relate to circumstances, struggles or emotions of at least one main character.
Ultimately, the film explores the effect that prayer can have on almost every aspect of life including marriages, parenting, careers, friendships, and finances.
"The Kendricks tell stories everyone can identify with," Ben Howard, senior vice president of Provident Films said. "Through a specific character in a specific time and place audiences are drawn into a universal struggle. Essentially these filmmakers are teachers, laying out scenes that struggling people know and the solutions we all hunger for."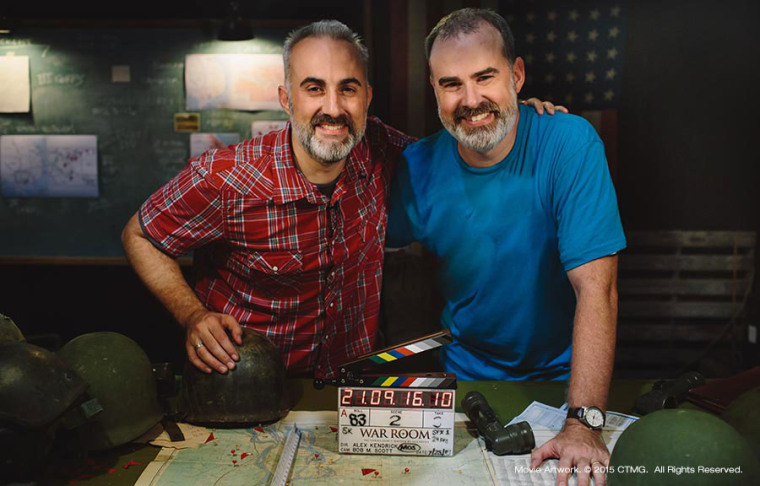 At the climax of success, the brothers have now created Kendrick Brothers Productions producing their fifth and most anticipated project, "War Room." Independent of Sherwood Pictures, the film is slated to hit theaters August 28th. "War Room" portrays a successful, yet broken, family challenged to fight their struggles with one simple yet powerful weapon; prayer.
" We literally asked God, ' what do you want us to do next?' And the Lord started prompting us to call people back to prayer and to learn how to fight in prayer," says Alex Kendrick. "He gave us the analogy of the war room. Just like the military uses a war room to strategize against the enemy. Many people run into
their battles/issues with their own logic, too often get in over their head, and then run to God. We need to go to our "war room" and seek God first."
Moviegoers can expect to laugh, cry, and even feel a bit of conviction. The production is expected to be another Kendrick blockbuster and breaking the mold of previous films, it features a predominately African American cast. Interestingly, the production wasn't originally written with a black cast in mind. However, the brothers say that it was God who led them to change the face of the movie.
"As film makers, you tend to write what you know. So, the first four films were from a white male perspective," says Alex. "This time we started working on the movie from that perspective and it was like God said, 'Nope, this is not it.' I started having dreams about an African American cast. –And I told my brother that I think this is supposed to be told from a different vantage point…So, we changed all the characters and it concerned our distributor. They asked why and if we knew what we were doing. But when we finished reading the story to them they agreed that this story needed to be told from this vantage point."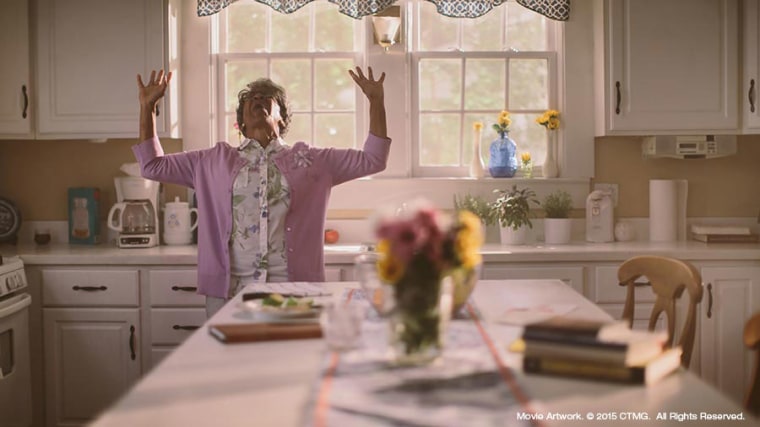 The media and entertainment industry is known for negatively depicting African Americans and the black family. Yet, the Kendrick brothers use this opportunity on the big screen to encourage the black community.
"This is what I love about the film; here is a black man who is ok with humbling himself, admitting his wrong, saying he's sorry, and sheds a tear or two in order to get his family right," says Priscilla Shirer who plays Elizabeth in the movie. "It also shows a black women, who when her husband loses his job, isn't snapping her finger and rolling her neck…The couple shows what tenderness can mean to a relationship."
While the nation bleeds from wounds of racially-driven stereotypes, crimes and injustices, War Room's" timely debut suggests that America can be healed through fervent prayer.
"Humility and desperation causes people to reach out and take the hands of others who before hand they may not have. Pride divides us," admits Stephen Kendrick. "So, that is one of the prayers that we have been praying for this film; that it would be a unifying agent. We had over 85 churches across racial and denominational lines that rose up to help support us in making the film. Though the movie isn't about race, we hope that it will not only be a healing agent in the church but across racial lines as well."
Ultimately, the film explores the effect that prayer can have on almost every aspect of life including marriages, parenting, careers, friendships, and finances. Though some may be skeptics, "War Room" entreats those whose lives have been less than a bed of roses to simply try prayer in coping with life's cares.