A comic titan, professor, and mother to a newborn, Dr. Sheena Howard is defying her wildest dreams.
As hundreds of thousands of fans gather at New York Comic Con, Howard will bring her perspective to the comic industry on panels that focus on women in comics, diversity, and on "Combining Hip-Hop and Comics Culture."
Howard, the 2014 recipient of the Eisner Award, said she initially approached comics as an academic because of the role it could play in the political space. "It was such a journey to study comics from an academic perspective and have people not believe in me...that when I won the award it took me by such shock to be recognized," Howard told NBC News.
She has examined comics such as "The Boondocks" as a Ph.D. student at Howard University and said it's essential to bring that sort of commentary to her creative endeavors.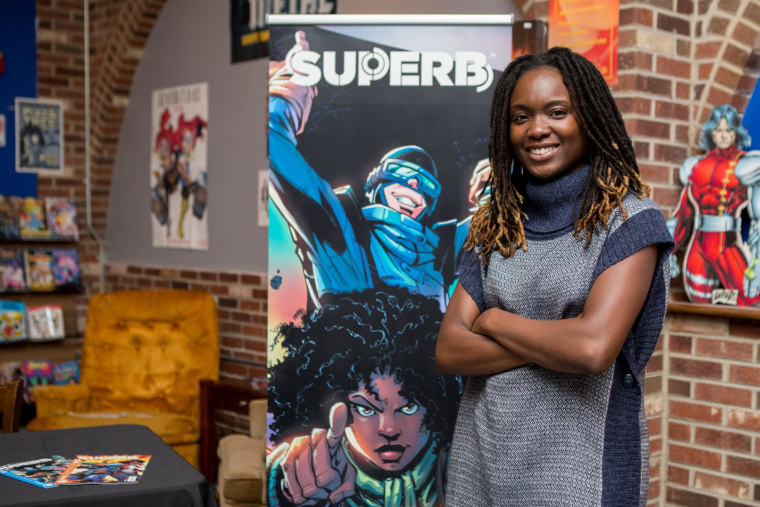 Incorporating a theme of fake news into her latest story line in 'Superb', a comic series co-written by 'Luke Cage' comic writer David F. Walker, the Philadelphia native finds it important to add current political challenges in order to bring ethos and depth to her comic creations. But while her work is often political in nature, she is careful not to inundate adolescent readers with overt commentary.
"First and foremost, we want it to be entertaining and we want people to see themselves in the characters," she said.
Related: Barack Obama and Joe Biden Save the Future in 'Barry & Joe: The Animated Series'
Howard also uses her platform to elevate other women of color in her field.
"There are all these cultural barriers for women of color in comics," Howard said, explaining that women of color who self-publish and have large fan bases struggle to get hired into the notorious "boys club."
"You're fighting for your perspective to be heard the same way that men kind of have a credibility just because they showed up," she said. "For me, being able to break down that sort of barrier is something that I hope will be an inspiration to women that have been doing this work a long time."
In her book, "Encyclopedia of Black Comics," Howard showcases black illustrators, artists, writers, editors, creators, academics, and historians who have made significant contributions to the comics industry in the United States. The launch of her book was made even more momentous at Philadelphia's Almagam Comics and Coffeehouse, the first comic book store in the country owned and operated by a black woman.
With productions like "Black Panther" on the horizon and recent news of Michael B. Jordan's casting in the Netflix sci-fi drama "Raising Dion," inclusion and representation as far as race and gender in comics has been a major point of discussion, with many sources even calling it "a black renaissance in media."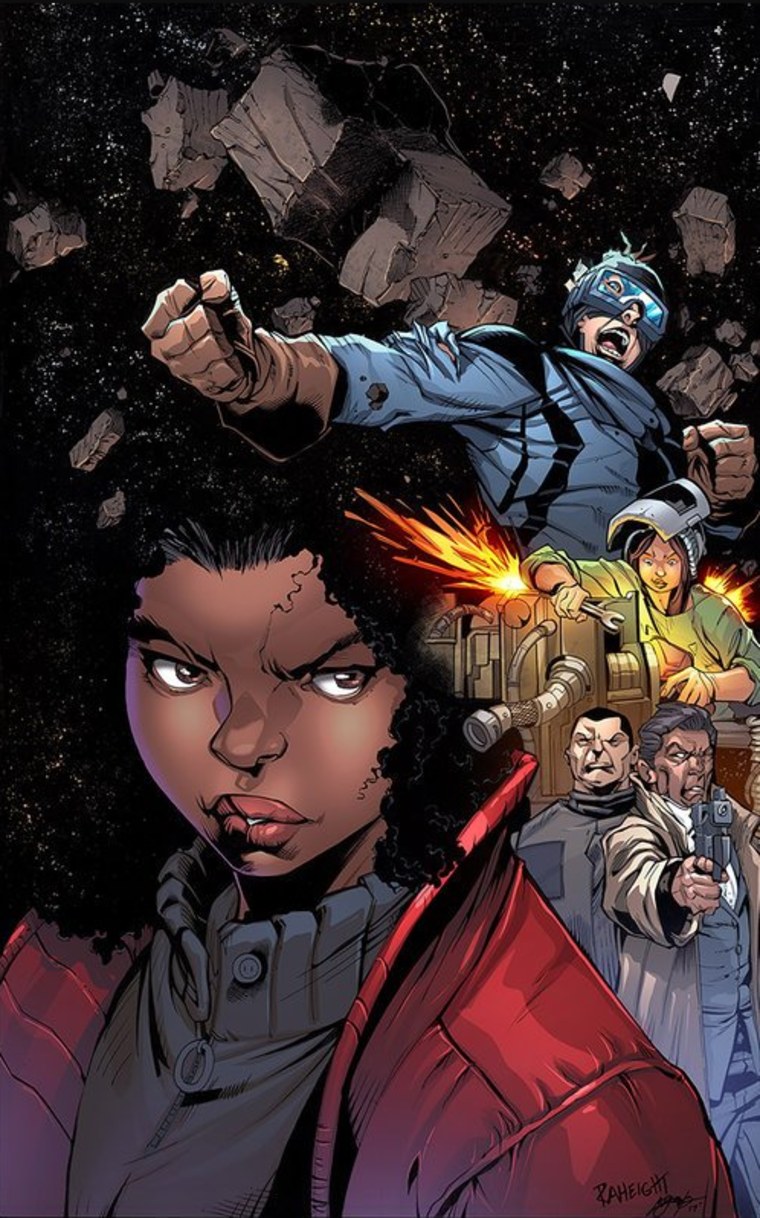 But how long will this fascination last?
"We'll probably be on the same path we've been seeing - sometimes there's an upswing... and then we dip down...we'll be on this roller coaster ride probably throughout the next 10 years," Howard said. "Race unfortunately in this country is going to continue to be a problem throughout my lifetime and throughout my child's lifetime because people don't fully grasp the core of basically, racism and how white supremacy works and how it then impacts all of these industries that we're then talking about - media, comics, [and] all fields of art."
Related: Black Comic Store Owner to Appear on Cover of Marvel
Comics have not been Howard's only means of exploring race and politics. In 2016, she wrote, produced, and directed a film about how the educational system shapes notions of race. "Remixing Colorblind" tackles topics from affirmative action to HBCUs to the application process, and it's part of what Howard sees is her role in the discourse.
"All I want to do is fight for social justice and inspire other people who might be able to relate to me in different ways," she said.