With 95 percent of America's federal prosecutors identified as white, Ken Thompson's election as Brooklyn's first black district attorney was no small feat three years ago.
Nonetheless, that win was just one of the many battles he would fight during his career, oftentimes on behalf of disenfranchised communities.
Thompson was remembered at a funeral service Saturday after he died Sunday at age 50 following a brief battle with cancer.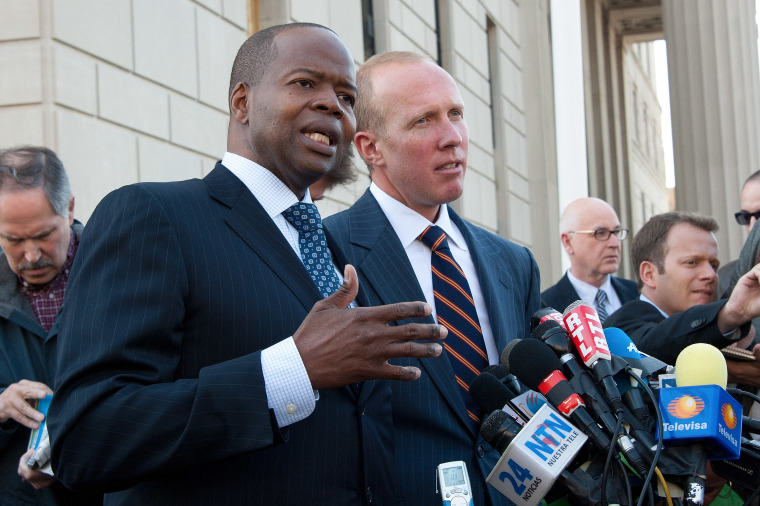 Remembered by his successor, Chief Assistant District Attorney Eric Gonzalez, as "a giant among those seeking to reform the criminal justice system," Thompson spent years taking stances that were not easy — nor popular.
Thompson was inspired to go into law by his mother, a hard-working police officer who raised him and his siblings in the New York City borough of the Bronx.
He chose to run as Brooklyn district attorney after seeing the case of a man who was wrongfully convicted and spent 16 years in jail under Brooklyn's longtime top prosecutor Charles Hynes.
Though the odds were against Thompson to claim the position, he gained large community support, including that of his church and pastor, A.R. Bernard, and he went on to defeat Hynes in his historic win in 2013.
Related: Brooklyn D.A. Ken Thompson's Death Leaves Exoneration Movement Mourning
As soon as Thompson arrived in office, he hired an outside counsel to look up old cases of men who were wrongfully convicted under the Hynes administration. He helped 21 people overturn their convictions in three years — more than what Hynes had done in 23 years under his Conviction Review Unit.
Thompson also instituted a marijuana policy that helped decrease the amount of people being put in jail for small offenses, a gun buyback program that was duplicated in other boroughs and was being looked at by other cities, as well as other initiatives. Even before then, Thompson fought against powerhouses, such as Con Edison, Hot 97, Dominique Strauss-Kahn and the NYPD.
In addition to his work exonerating the wrongly convicted, here are four highlights from Thompson's career that will be remembered as part of his legacy:
Reopening of the Emmett Till Case
After going through thousands of documents and uncovering new evidence on the case of Emmett Till, the 14-year-old whose lynching is credited to helping launch the largest civil rights movement in U.S. history, filmmaker Ken Beauchamp reached out to Thompson for help.
Thompson "also gathered the right people around me to help us put pressure on the Department of Justice to reopen the [Emmett] Till Case," Beauchamp told NBCBLK.
Though a grand jury decided not to indict the two remaining people who were involved with the kidnapping and killing of Till, reopening the case did allow for new insight to be revealed about it and allowed the "Untold Story of Emmett Till" film to be completed.
"I owe it to Ken for coming in my life and giving me direction. Through him, I learned the political system and how much power that one person can possess," Beauchamp said, adding, "Without the reopening of the case and the help Ken and his partners gave me, there would not be a Keith Beauchamp filmmaker."
Abner Louima
Louima was brutally sodomized by cops after being arrested and taken to the precinct by two cops in 1997.
Thompson was brought onto the case as a prosecutor for Louima. "When Louima was dragged into that stall, I felt like all of us were dragged in there with them," Thompson said during the opening statement.
He lated told the New York Daily News: "It was one of the most important cases I'll probably ever handle as a lawyer."
When Thompson was running for the DA position, Louima was one of the first people to endorse him.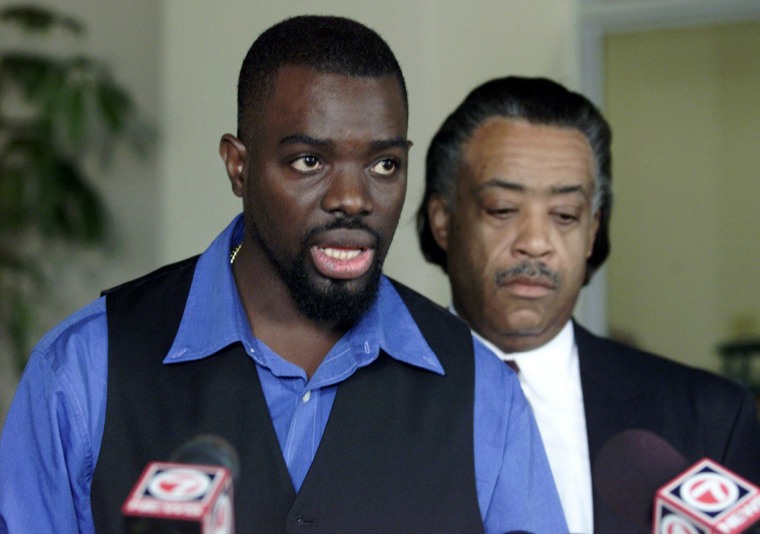 Convicting Officer Peter Liang in the Killing of Akai Gurley
Thompson was the top prosecutor during the case of the police shooting of black man Akai Gurley in 2014.
Of the major cases involving the killing of unarmed men by police, including Florida teenager Trayvon Martin, the Gurley case in New York was the first where the public saw a law enforcement officer convicted.
Although some were upset at the decision for NYPD officer Peter Liang to do community service and not serve jail time, it was still a major victory by Thompson.
"While When the country was reeling from The police killings of Mike Brown, Tamir Rice and Eric Garner, you indicted and convicted the cop who killed Akai Gurley," Keith White posted on Instagram.
Decreasing the Impact of Low-Level Offenses
Bias in policing causes a disproportionate amount of men and women of color to be arrested and put through the criminal justice system, data shows.
Two ways that Thompson helped to bring about change in these areas were through his new marijuana policy and his Begin Again program that were both modeled in other jurisdictions.
Related: Man Convicted of Brooklyn Murder Exonerated After 52 Years
In order for young people of color to stop being put in prison for small crimes and to focus more attention on violent crimes, Thompson instituted a policy that would lessen the charges for those arrested or caught with illegal drugs. His policy stated that officials will not prosecute people who are arrested for allegedly having less than 25 grams of the drug.
In 2011, Thompson established a program called Begin Again, a gun buyback program where people can get warrants and low-level offenses turned over quickly.
According to the Brooklyn DA website through the first four events, almost 2,600 New Yorkers attended and over 1,700 warrants were cleared.