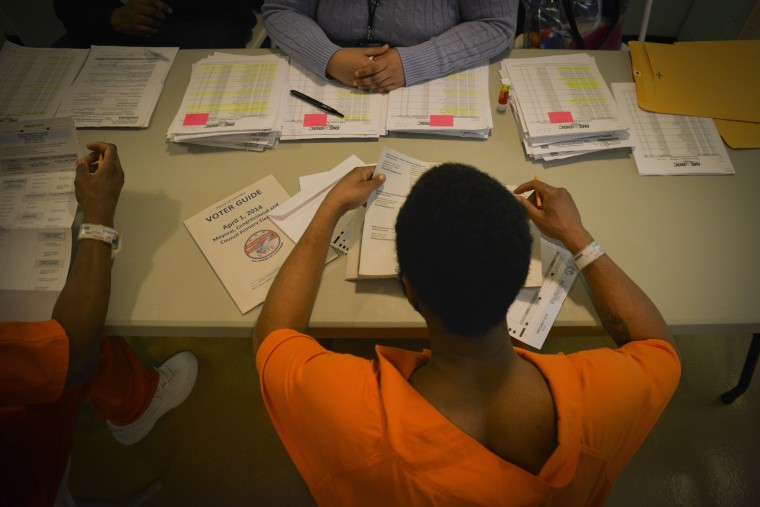 As the Republican National Convention comes to a close and the Democrats gear up for next week, there is one looming question about the focus each party will place on voting rights—an issue that was not front and center during the presidential debates but should be at the forefront of national discussion as we approach the general election.
If and when they do turn to voting rights, there is much to address—most especially concerning the restoration of voting rights for returning citizens. Our democracy is strengthened when as many eligible citizens as possible are able to freely participate in elections. However, in 2016, many states are holding firm to laws that deny Americans the right to vote because of a prior criminal conviction from their past.
So-called "felony disenfranchisement" laws hurt people with criminal histories and their home communities. Publicly available data demonstrates that an estimated 5.85 million Americans are currently disenfranchised as a result of these arcane laws.
RELATED: Amber Riley: This Is No Time to Be Politically Correct or Polite
The racially disproportionate impact that disenfranchisement laws have on African Americans and other minority groups is undeniable. For example, African-Americans are disenfranchised due to felony convictions more than three times the rate of non-blacks. Across the country, 13 percent of African-American men have lost their right to vote because of laws that strip the right to vote from people with convictions.
In addition, these laws disproportionately impact low-income citizens, particularly in states where rights restoration is contingent upon payment of all fines and fees related to a conviction. Finally, by sustaining laws that deny people an opportunity to re-engage in the civic life of their communities, states encourage recidivism and undermine reentry efforts that might otherwise prove successful.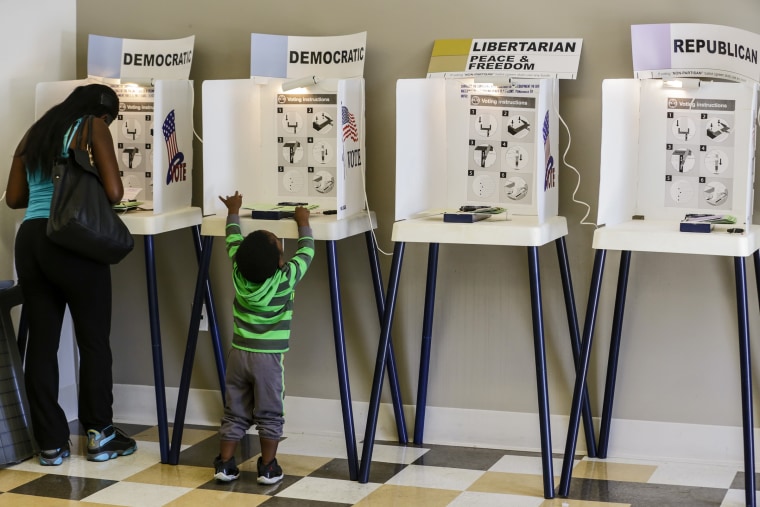 Dozens of states continue to restrict voting rights beyond imprisonment, with some even reversing steps taken toward a more inclusive democracy. In Florida, where about 31 percent of African-American men are disenfranchised -- the nation's highest rate -- officials reverted to a more complicated clemency process in 2011.
Kentucky rescinded a 2015 executive order that restored voting rights to non-violent ex-offenders. In 2011, Iowa rescinded a 2005 executive order to restore voting rights to ex-offenders post-sentence, and the Iowa Supreme Court recently upheld the State's draconian disenfranchisement law.
RELATED: White House Summit Focuses on Women in Prison
Yet, there are reasons to be hopeful.
Virginia Governor Terry McAuliffe recently issued an executive order that restored voting rights to more than 200,000 Virginians this past April. In an official statement, the Governor recognized that building a "stronger and more equal Virginia" is contingent upon "break[ing] down barriers to participation in civic life" and "cast[ing] off Virginia's troubling history of injustice."
The executive order in Virginia was met positively by groups working to expand access to the franchise but has since been challenged in court, placing the rights of those who have successfully registered to vote in jeopardy. In Maryland, the state legislature overcame a gubernatorial veto to put in place a law that restores voting rights for 40,000 people who were formerly disenfranchised because of a conviction.
Some states such as Vermont and Maine impose no restrictions at all, allowing citizens to vote even while detained in jail. Overall, these states stand as models for other states around the country that are committed to expanding access to our democracy.
RELATED: Activist Protests Clinton at Fundraiser, Asks for Apology on Mass Incarceration
Restoring voting rights for those who have completed sentences and paid their debt to society should be a national priority. This should be an issue that commands the attention of both parties as they prepare for their national conventions. Voting is not a partisan issue – it is the most important right in our democracy and should be extended to all citizens seeking to participate in the civic life of our nation.
Hill Harper is an award-winning actor, bestselling author, philanthropist and national spokesperson for the Lawyers' Committee for Civil Rights Under Law.