More and more black women are shunning wigs, chemical straighteners and flat irons in favor of wearing and celebrating the hair they were born with—but you wouldn't know it from the hairstyles shown on television.
In primetime, nearly every black female character—from Kerry Washington's high-powered handler on "Scandal" to Taraji P. Henson's Cookie Lyon on Lee Daniel's new series "Empire," plus Nicole Beharie ("Sleepy Hollow"), Gabrielle Union ("Being Mary Jane") and Alfre Woodward (playing the president in "State of Affairs") —wears a wig or weave. It is also nearly impossible to find real hair on reality television.
"We're very slowly getting more representation of black women on TV," says writer and producer Issa Rae, creator of the popular web series Awkward Black Girl, who is currently developing an HBO show. But, she argues, it is a "catch-22 because the diversity of our hair isn't reflected at all." Rae wears her hair in a short style that is not straight or lengthened with any attachments, which makes her an anomaly in Hollywood—but on-trend for real life.
Natural black hair has faced discrimination for centuries. But now, numerous web sites, YouTube tutorials, blogs, magazines, documentaries, books—even special-themed cruises—are charting and helping to promote the rising popularity of natural styles, which has caused chemical relaxer sales to plummet from $206 million in 2008 to $152 million in 2013 according to consumer research group Mintel.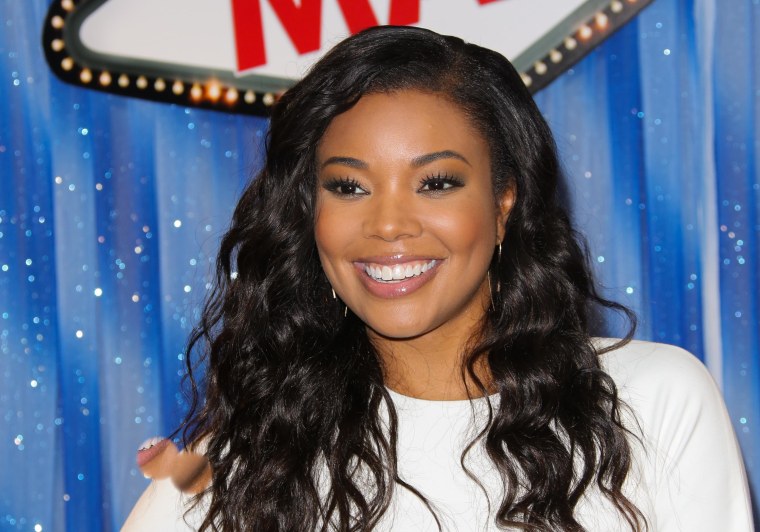 This hybrid beauty-cultural pride movement is being noticed by businesses like Target, which has shelves dedicated to natural hair products, as well as the numerous companies that use braided and Afro'd women in TV commercials to help sell cars, dish detergent, cereal and other goods. Mainstream media, including the New York Times, have noticed the trend, too. Even the U.S. military last summer reversed course on controversial dress code guidelines that banned many natural styles including twists, headbands and dreadlocks. After enlisted women fought back, the military changed its policy.
Despite the trend toward natural hair, it is still rarely worn by characters on TV. Even actresses who have natural hair rarely get to show it on-air. Teyonah Paris, who stands out on red carpets with her artful natural styles, plays Don Draper's "Mad Men" office manager in a bouffant wig. And Viola Davis, who was widely celebrated when she arrived at the 2012 Oscars with a short 'fro, generally wears a wig as the star of Shonda Rhimes' popular ABC drama "How to Get Away with Murder."
"That shiny wig keeps her in 'The Help,'" says Michaela Angela Davis, an image activist who champions broader, more positive representations of black women in mass media. "Natural hair is a sign of modernity, worn increasingly by powerful women in many professions. The fact that we are not seeing that reflected on TV is really interesting."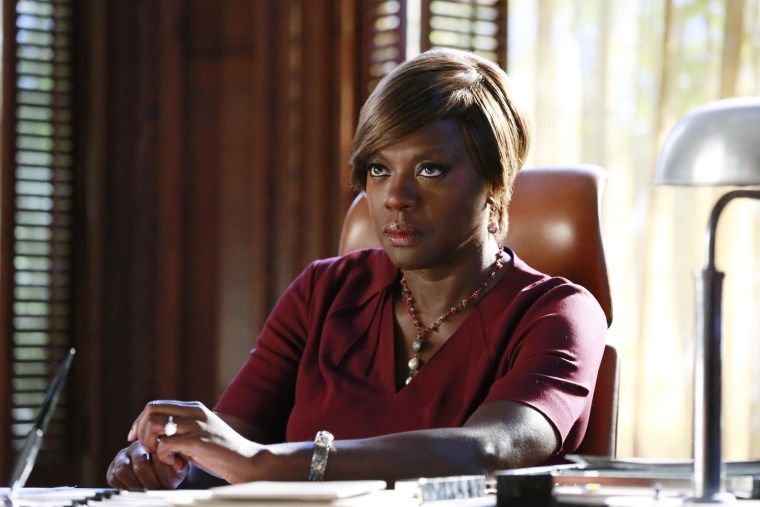 However, for one Thursday night this fall in "Shondaland," the nickname given to the three-hour block of shows created by Rhimes, Davis's wig came off in a scene that went instantly viral on social media. Before confronting her husband over his infidelity, her character, a high-powered, hard-edged attorney, got ready for bed. Makeup off, eyelashes removed and no more wig. She looked vulnerable—and like a real woman.
"In so many of the media images around black women, they come to the space as is. Audiences hardly ever get a three-dimensional look into them. We never see Olivia Pope do her hair, touch her hair, anything," says Yaba Blay, co-director of Africana Studies at Drexel and author of (1)ne Drop: Shifting the Lens on Race. Blay considers the HTGAWM scene "unapologetic" and "powerful."
While the scene was groundbreaking, it has not led to more instances of Black women's natural hair or hair grooming routines being shown on-air. Also curious is that in an industry that loves a trend (how many actresses had the Rachel cut after "Friends" debuted?), there seems to have been little to no "Lupita Effect."
Actress Lupita Nyong'o has been celebrated as much for her beauty as for her Oscar-winning role in "12 Years a Slave." And she has short, naturally textured hair that has not been straightened or covered up — even in her Lancôme ad campaign. But even after appearing on the cover of Vogue, Lupita's "it girl" status has not appeared to open the door for more natural-haired women on screen.
One noted, celebrated exception is Tracee Ellis Ross, daughter of Diana Ross and star of the hit ABC sitcom Black-ish. When Ross was on the UPN series Girlfriends from 2000 to 2008 as a corporate lawyer-turned-restaurateur, it was with a head of natural, voluminous curls. "She's really made natural hair glamorous," says Davis. "Since [Ross] first appeared on television, she's worn her hair big and bold."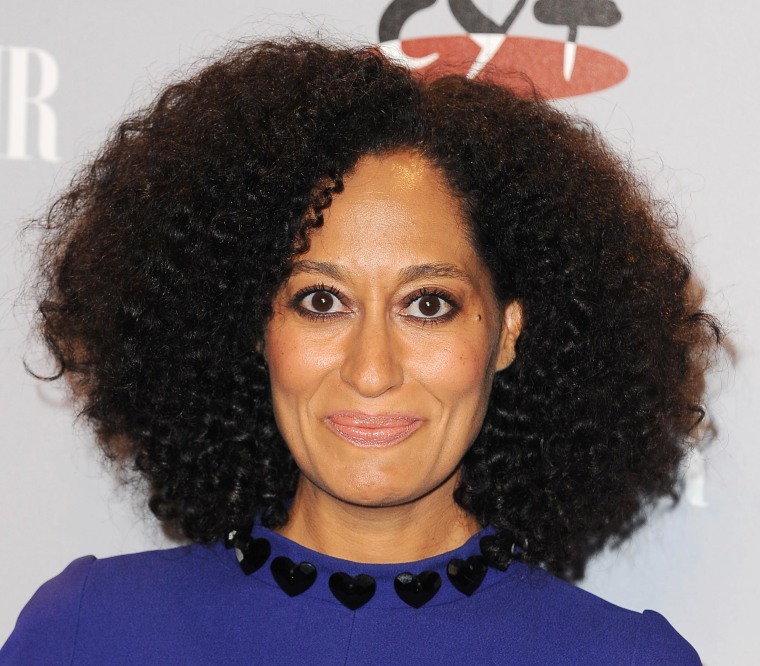 Other exceptions include several characters on Netflix's hit prison series Orange is the New Black, Crystal R. Fox on the OWN series "The Haves and The Have Nots," and dreadlocked character Michonne on AMC's "Walking Dead." ("Who would have time for a relaxer during a zombie apocalypse?" asks Imani Dawson, creator of the popular hair site Tribe Called Curl.)
But for most black female characters, hair attachments are the norm.
It hasn't always been this way: There used to be a wider range of black hair on television. In the 1990s, just on Thursday night, you could see chemically straightened hair, a short Afro, weaves, cornrows, extension braids and more on "The Cosby Show," "A Different World," "Living Single" and "ER." So what's changed? Dawson has a theory: "Fewer of today's shows are truly for us, by us, with black writers and producers and creators," she says.
While many casting directors and show creators may not see the importance of showing hair that reflects what black women look like in real life, actresses may also be hesitant to be natural. "I believe actresses still think that natural hair means you're making a statement or [can only play] a character who is political or some kind of badass," says Davis. "Most actresses want to appear neutral so you can see any role on them."
But until Ross becomes the norm, the lack of texture diversity will continue to be problematic, Davis says. Showing a broader range of female hair on screen matters in the same way that showing a broader range of female bodies does, she argues.
"Hollywood is the bar for beauty, even beyond fashion magazines," she says. "And it is often hard to be what you can not see."