ATLANTA — In kindergarten, Imani Johnson's friends would show off their dance moves on the playground: nimble steps and taps that made a pleasant patter on the ground. This was Johnson's introduction to Irish dance.
At home, Johnson watched YouTube videos of dancers and imitated their stiff arms and light-footed hops. She was so enthusiastic and persistent that in third grade her mother signed her up for lessons. The YouTube practice paid off: "Everyone told me I was a natural," Johnson said.
Now 15, Johnson, an Atlanta resident, is one of the best Irish dancers in the country. She placed second in her age group at the U.S. nationals in 2021, won her group in the Southern regionals in 2018 and 2019, and has won more local competitions than her mother can count.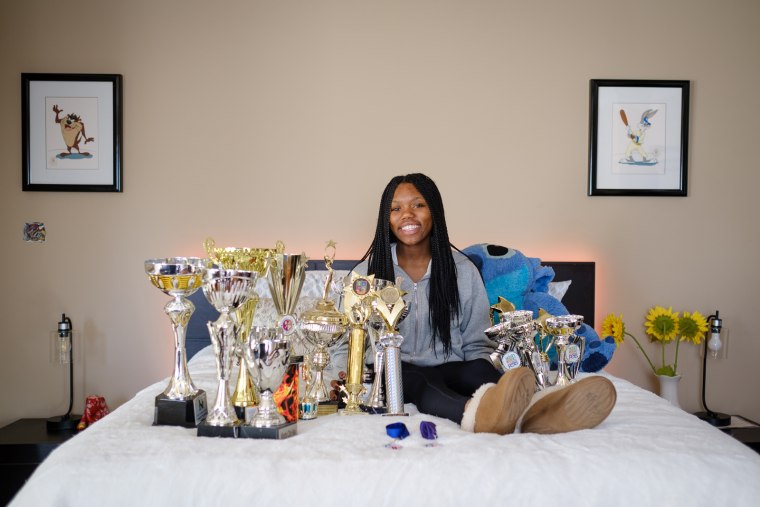 Johnson is used to being one of the few Black dancers at Irish dance competitions, but it was a bit challenging at first. "I would want to see someone like me, so I could have someone to relate to," she said. But as she got more involved in the scene, she found a few other dancers of color who shared her passion.
A mostly white world of big, curly haired wigs, sparkly costumes, "Riverdance" leaps and monster calves, competitive Irish dance has become more diverse over the decades. When Lisa Petri started the Doherty Petri School of Irish Dance on Long Island in 1991, people would call and ask, "Do you have to be Irish to do Irish dancing?" 
It's an understandable question, given the dance's name. But stage shows like "Riverdance" and "Lord of the Dance" popularized the form around the world, said Petri, who is the president of Irish Dance Teachers Association of North America. There are now Irish dance schools from China to Mexico. In the U.S., people of color are making a name for themselves in the sport — Julia O'Rourke, who is half-Filipino and half-Irish, has won four Irish dance world championships.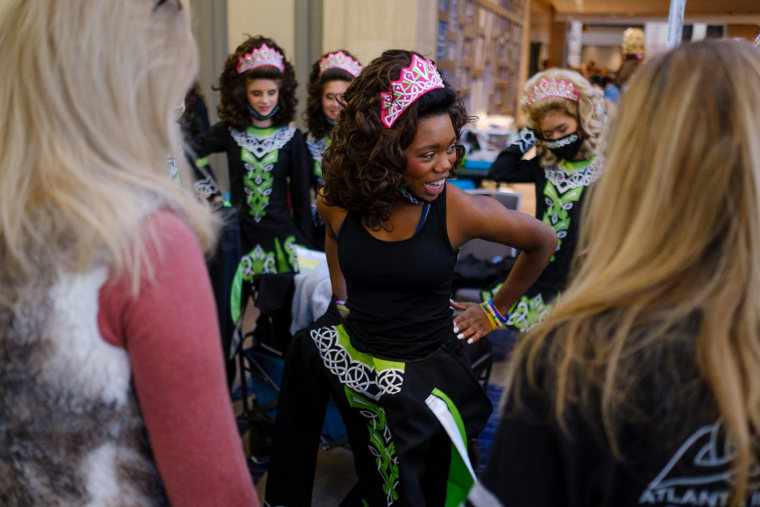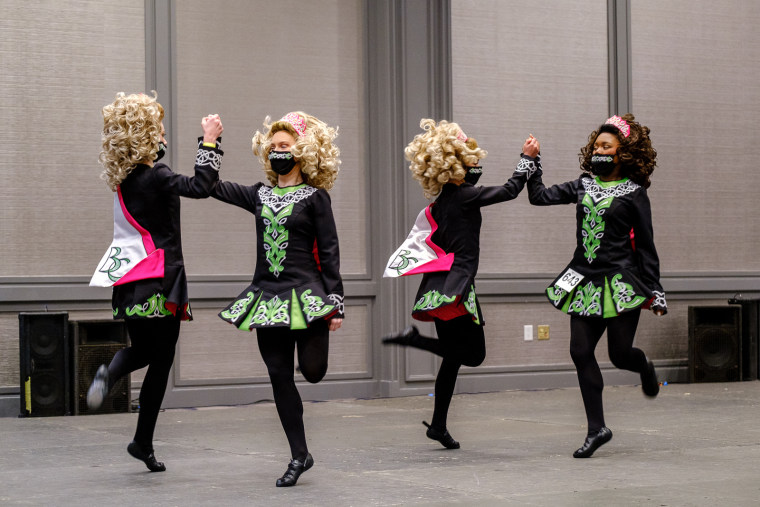 Still, some people outside the dance community aren't as accepting of the new stars. When Morgan Bullock, a Black Irish dancer from Virginia, went viral on TikTok in 2020 for her dance video choreographed to Megan Thee Stallion and Beyonce's "Savage" remix, some commenters accused her of cultural appropriation. The then-20-year-old college student shot back by describing her years of dedication and practice.
Though many students are white, "I would say probably over 70 percent of our dancers have no Irish connection whatsoever," said Emma Burke of Atlanta Irish Dance by Burke Connolly, the dance school Johnson trains in. "I think that's true for a significant portion of Irish dance schools around the world. A vast majority of it is people who've just fallen in love with the dance form." 
Johnson has served as inspiration for younger dancers of color. "I've had people come up to me and be like … 'You motivate me to keep dancing because it reminds me that there are people who look like me,'" she said.
Her success hasn't come easy, though. As a self-described "perfectionist," Johnson trains hard. In addition to attending group Irish dance classes, she also takes private lessons, and for several summers she's flown to upstate New York for Camp Rince Ceol, an Irish dance camp. At a recent practice in the Burke Connolly dance school, you could see the rigors of performance. Girls and boys sweat and puffed under the command of guest teacher Claire Regan, a former "Lord of the Dance" performer whose FitJig workshop whips dancers into shape with stamina and strength exercises.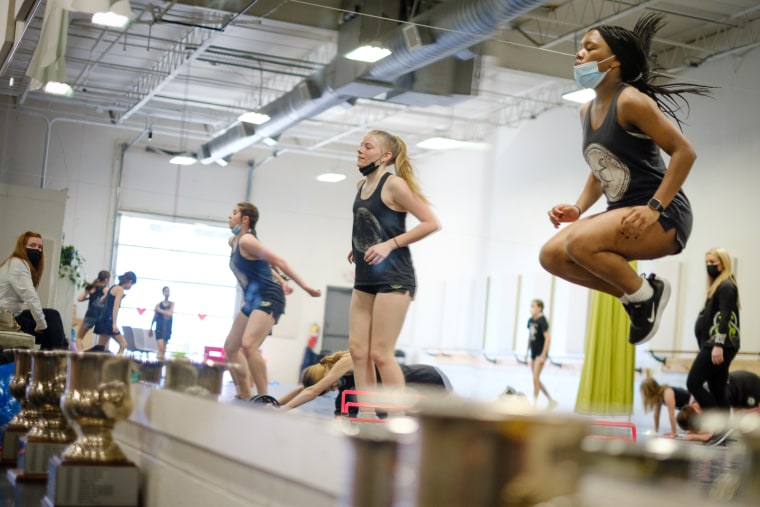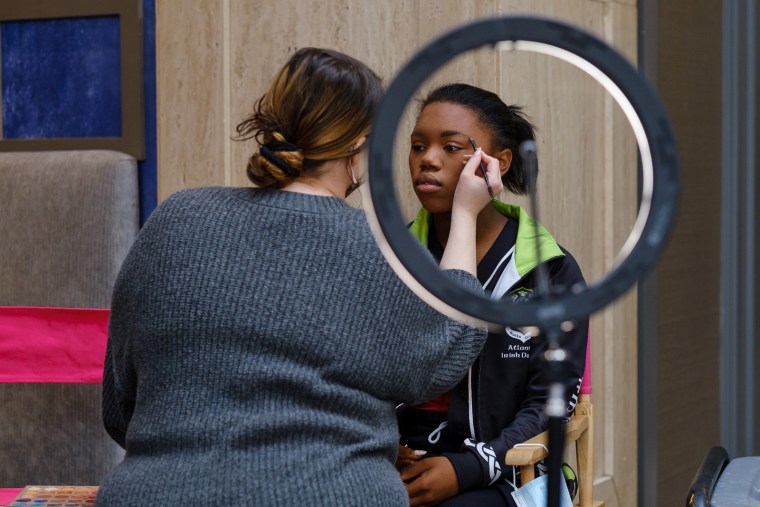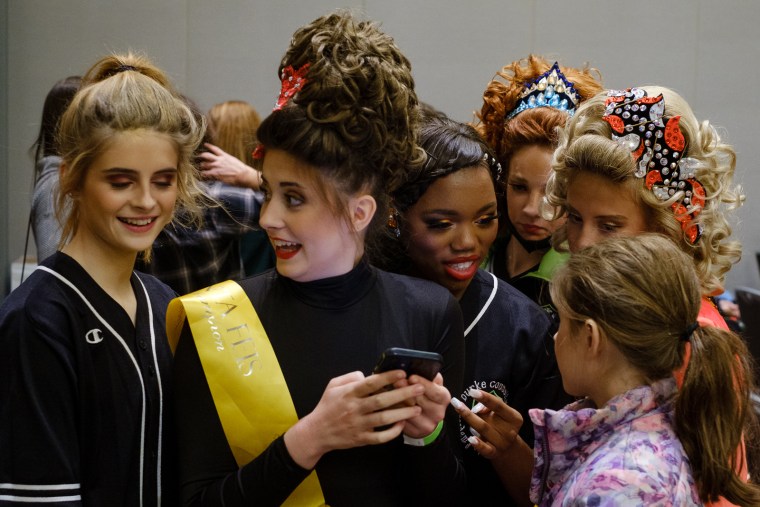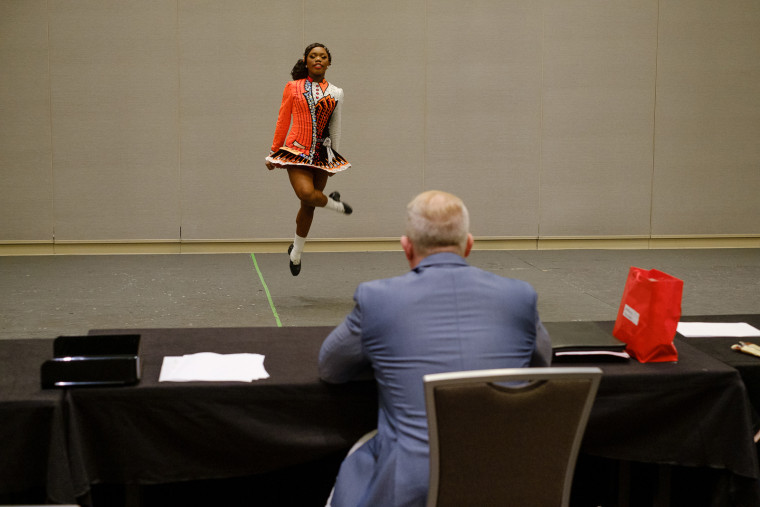 The travel can also be wearing. Johnson is on the road a lot, heading out of town up to twice a month for competitions.
"I missed out on a lot of things, like birthday parties or school events or field trips," Johnson said, reflecting on elementary and middle school. Before high school, "dance took over. It was basically the only thing I did, including school."
Now in ninth grade, Johnson is exploring activities outside of dance. This semester she joined the track team, a sport with the added benefit of exercising her already powerful legs. She's also in the robotics club, and is trying out skateboarding.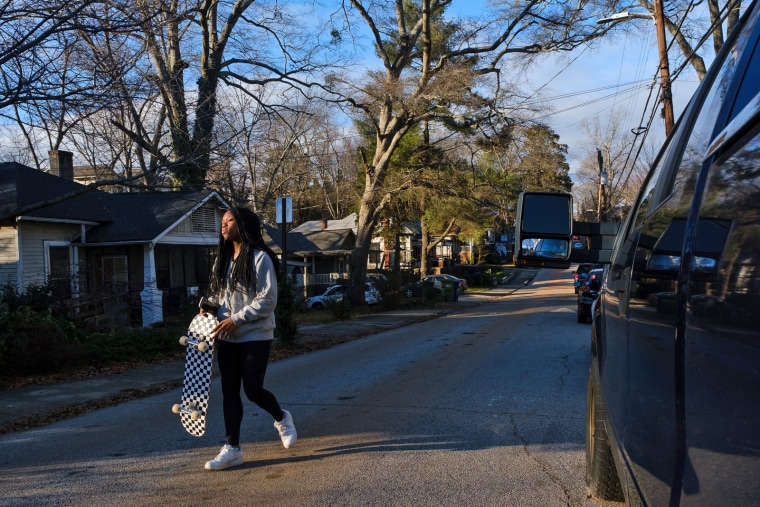 In April she'll fly to Belfast, Northern Ireland, for the 2022 World Irish Dancing Championships. Johnson said Bullock has served as a role model, even more so after she became the first Black female dancer in "Riverdance" and is now touring the U.S.
"That's also something I want to obtain and be like her," Johnson said.