Mahershala Ali's presence grabs you the moment he appears on screen. You know his face but you might not know his name—yet.
Ali has been acting professionally for more than 15 years but it was his breakout role as Remy Danton in Kevin Spacey's political drama "House of Cards" that made producers, directors and audiences alike take notice.
The star villain of Marvel's new smash hit "Luke Cage" (the demand for the series crashed Netflix's servers one Saturday afternoon), Ali plays the multi-layered Cornell "Cottonmouth" Stokes, a smooth albeit tortured kingpin reminiscent of Harlem's real life crime boss/superhero Bumpy Johnson who controlled the neighborhood in the 1950's.
RELATED: Luke Cage' Stars, But Harlem is Second Lead in Netflix Series
Asked what attracted him to the role Ali says, "I loved his hunger, zest and desire for power and strength that connected to his ambition and it's not like I'm like that. It's funny, like you learn so much from your character that you get to work things out, places you will never be willing to go. You get to vicariously experience these things in a really safe way, creatively through these characters."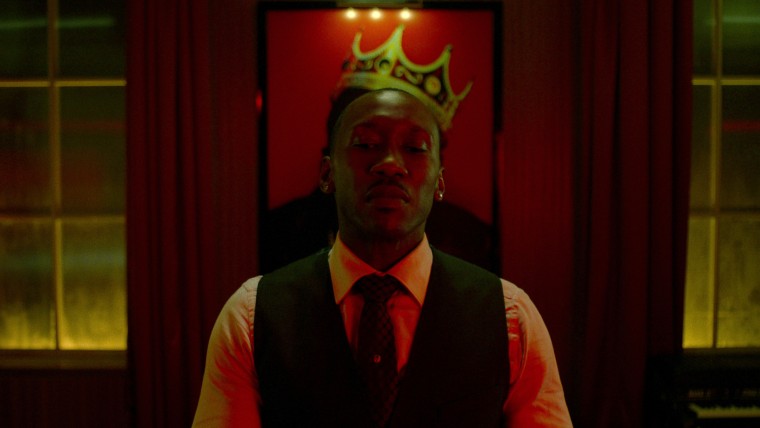 A lover of music, NBCBLK asked Ali how he prepares for his roles and he shared with us his process of creating playlists and immersing himself in the music of artists he thinks would have inspired the character.
For Cottonmouth, a crime boss from Harlem, Howlin' Wolf, Lead Belly and Miles Davis set the stage for the cultural impact of Harlem. However, with Cottonmouth coming up at the time of hip-hop's ascension, Ali also drew inspiration from Big L, Pete Rock and KRS One. Lastly, in honing in on the kingpin style/swagger he looked to Jay Z and Biggie Smalls for their early gangster personas.
RELATED: Meet 'Luke Cage': Marvel's Bulletproof Black Man on Netflix
Mahershala is definitely one to watch, and if his recent Emmy nomination for Outstanding Guest Actor in a Drama Series is any indicator, Hollywood is definitely taking notice.
When asked what's next, Mahershala had this to say, "I'm really excited about 'Moonlight.' That project is really socially relevant and important in a way that I can't necessarily say I've experienced up until this point. Then 'Hidden Figures' with Taraji P. Henson, Janelle Monet, Octavia Spencer, nice wonderful group of folks. That comes out in December, January as well and just looking for that next project, the one that's right."