Golden State Warriors point guard Stephen Curry finally met his match on Thursday. Madame Tussauds San Francisco unveiled the basketball star's wax counterpart, wearing his signature number 30 jersey, at the Marriott City Center in Oakland, California.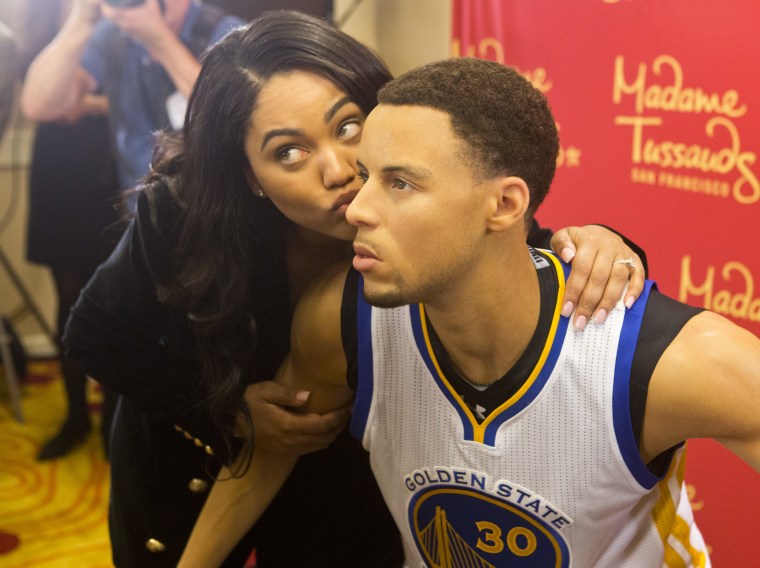 For the NBA champion and his wife, Ayesha Curry, seeing the figure had an element of nostalgia. The pair recalled visiting the museum on Hollywood Boulevard on one of their first dates in Los Angeles.
"That was one of our first experiences together, walking through and taking pictures with the wax figures at the museum, and now to have one of my own is pretty special," Curry said in a press release.
The wax likeness captures Curry, the recipient of the 2014-15 NBA MVP award, in action, a basketball frozen in the palm of his left hand. A team of artists and sculptors devoted close to four months to the project, taking hundreds of measurements to best replicate the 28-year-old athlete.
To truly evoke the basketball star, the team zeroed in on the smallest of details, including his four tattoos, one of which is an "A" on his ring finger, the first initial of his wife's name. The figure, which cost approximately $350,000 to complete, will have a permanent spot at Madame Tussauds San Francisco.
"We are thrilled to add Bay Area NBA phenomenon Stephen Curry to our attraction," says Chris Connors, General Manager of Madame Tussauds San Francisco in a statement. "I know his wax figure is going to be a huge hit with sports fans from around the nation who come to visit us."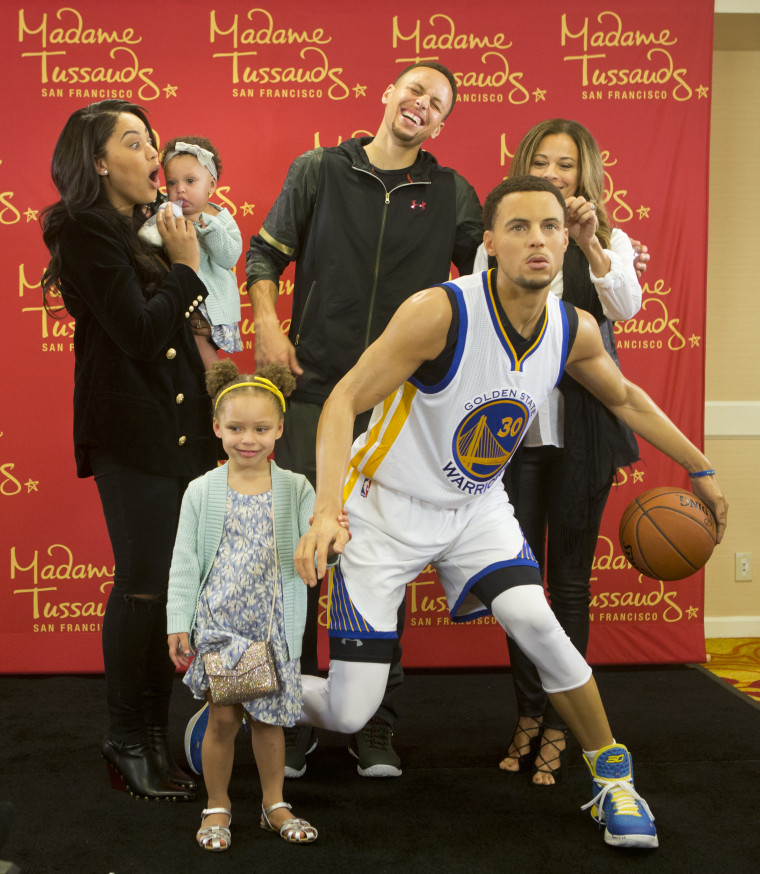 Curry will keep company with a prestigious group of stars at the Fisherman's Wharf location, including performer Zendaya and actress Laverne Cox.