Mattel's Barbie Sheroes program celebrates female heroes who are shaping the world by breaking down barriers. They are the exceptions in their fields — rewriting the rule books by challenging societal norms.
Misty Copeland, American Ballet Theatre's first female African-American principal dancer whose likeness is the latest addition to the collection, knows a thing or two about keeping people on their toes.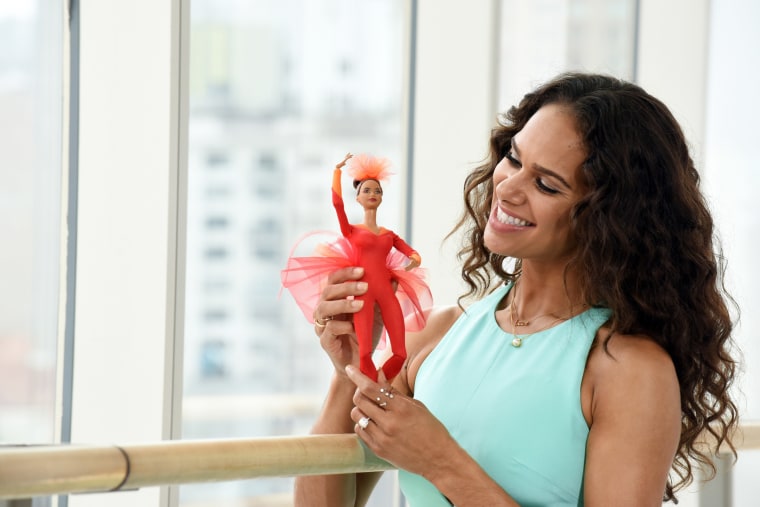 "I always dreamed of becoming an ABT ballerina and through Barbie I was able to play out those dreams early on," said Copeland in a press release. "It's an honor to be able to inspire the next generation of kids with my very own Barbie doll."
Released on Monday and available on the Barbie Collection website for $29.95, the doll is decked out in red bodysuit with orange tulle accents, inspired by Copeland's costume from her first principal role in "The Firebird."
RELATED: Misty Copeland: 'I'm a Black Ballerina With Black American Experiences'
Copeland keeps good company with other Barbie Sheroes, including Taiwanese businesswoman Eva Chen, 6-year-old fashion designer Sydney "Mayhem" Keiser, and "Selma" director Ava DuVernay, whose Barbie sold out in December on both the Barbie Collection website and Amazon within hours of being released.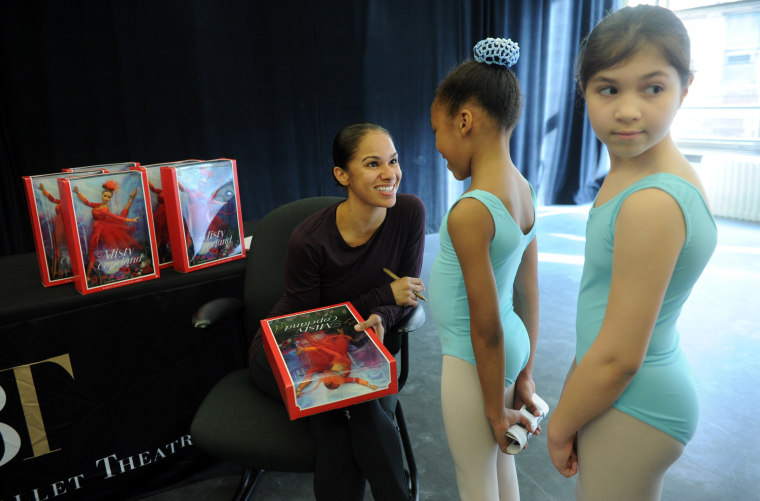 Lisa McKnight, General Manager and Senior Vice President of Barbie, said in a press release that the company is thrilled to honor Copeland.
"Misty Copeland is at the center of a cultural conversation around how women continue to break boundaries," said McKnight. "As a brand, we want to honor women, like Misty, who are inspiring the next generation of girls to live out their dreams."
Mattel expanded their Fashionistas line in January, releasing new dolls with alternative body types (petite, tall, and curvy) and more skin tones and hairstyles.
RELATED: American Girl Introduces New Civil Rights Era Doll
"Society felt that a brand like Barbie needs to be more in touch with the times and needs to be a better reflection of the world that girls are living in today," Barbie executive Evelyn Mazzocco told NBC News earlier this year.
Copeland first began studying ballet when she was 13. Despite being told she had the "wrong" body for ballet, she persevered, studying at the San Francisco Ballet School and eventually becoming the first Black woman to perform in the American Ballet Theatre's Swan Lake in the role of Odette/Odile. Copeland documents her journey in her New York Times bestseller, "Life in Motion: An Unlikely Ballerina," written with Charisse Jones.
When not on stage, Copeland supports the Boys & Girls Clubs of America, serves as a member of the President's Council on Fitness, Sports & Nutrition and works with Project Plié, an initiative to diversity ballet companies in the United States.