In a sport known for speed, Max and Jennifer Siegel are the slow and steady hands of change. What they have accomplished in a decade with NASCAR has required patience, pacing — and a whole lot of money.
The dynamic duo has created a system that trains minority and women drivers and pit crew members and has helped increase diversity in a sport that has long been seen as a bastion of Southern white men.
"From the first race I went to, we didn't see big diversity, " said Jennifer Siegel, who is also a pediatric dentist in Zionsville, Indiana. "We knew right away we were in a unique position to make a difference. So many people don't realize you have to develop a driver. It takes money to put an athlete in a car and train them. ... We decided we wanted to be that opportunity for women and minorities."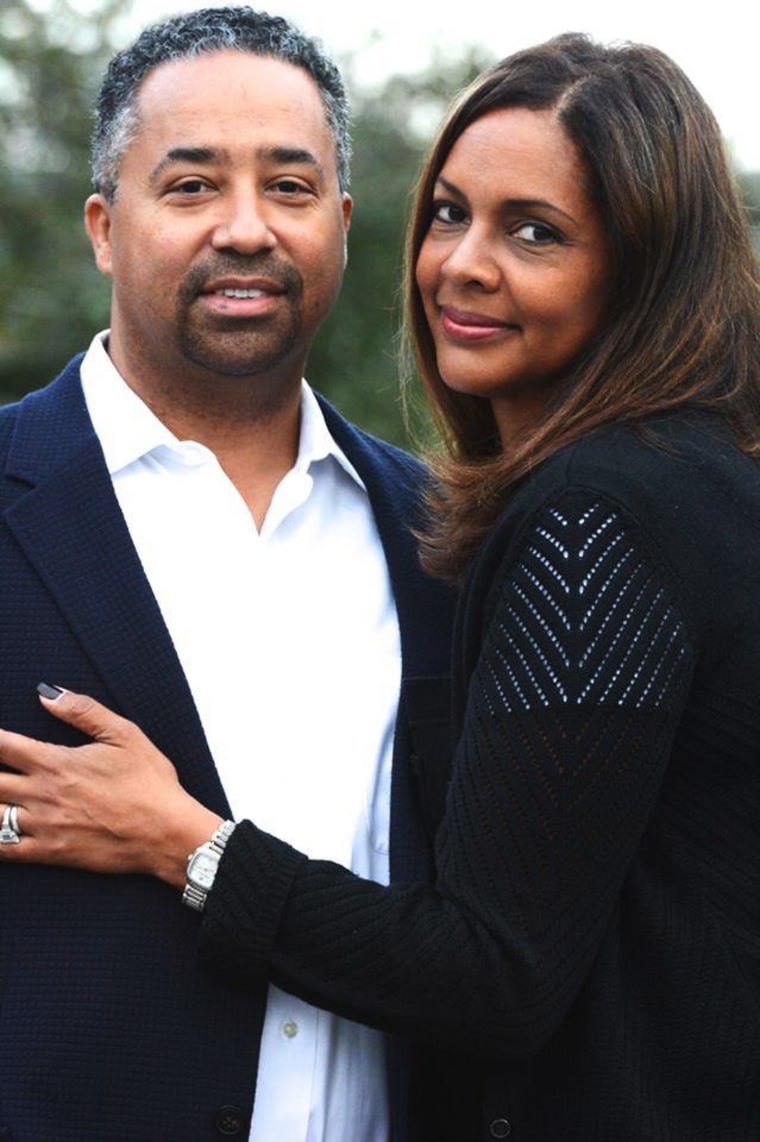 Since then, they have trained 65 people of color as drivers and pit crew members, many of them women.
Jennifer Siegel started attending races in 2007, when her husband was president of global operations for Dale Earnhardt Inc., or DE Inc. After he left DE Inc. in 2009, NASCAR approached him about revamping its Drive for Diversity program, or D4D. The Siegels created Rev Racing, an auto racing team that competes at the regional level of NASCAR, and operates Drive for Diversity in partnership with NASCAR.
"Rev Racing is a critical part of bringing in minorities and moving them up the ranks," said Jusan Hamilton, NASCAR's director of racing operations and event management. "The function is to seek minority and female competitors within the sport and reach people who don't have traditional access to the sport.
After they learned the culture, the Siegels knew that to be successful and respected they had to take a risk and invest in their own cars and teams.
"It was very, very difficult on our family in the early years," Max Siegel said. "We invested our own 2 to 3 million dollars, and when you don't see a return for five to six years, you have to know you are in this for the right reasons. It has been rewarding to see the change."
Jennifer Siegel blazed her way into history books as the first African American female car owner and sponsor in NASCAR's touring series. Her teams have won two championships and have finished in the Top 5 and the Top 10.
Together, NASCAR and Rev Racing select a new class of trainees every year.
The Siegels also started the Rev Racing Motorsports Academy in Indianapolis to introduce youth from kindergarten to 16 to the sport. Jennifer Siegel, always an advocate for young people, is passionate about teaching that the business of NASCAR is not just racing but that it also includes jobs such as fabricators, designers and announcers.
Phil Horton, aka Coach Horton, visits colleges in search of minority and female recruits for D4D. A former trainer with the Milwaukee Bucks, he started working with NASCAR in 1998. Today, he is Rev Racing's director of athletic performance.,
"In 2009 we set out to increase the number of minorities and women in drivers and pit crew," Horton said. "We've had over 65 individuals come through and get jobs — 55 still there. We generated about $2 million in combined salaries for those 55 individuals. They earn around $60,000 to $80,000 a year."
The Siegels, said Horton, have made racing "the most diverse the sport has been. There were no [African American] individuals besides myself on pit level in the [NASCAR] Cup series when I started. Now there are over 35 of us."
Brehanna Daniels, 26, a graduate of D4D, is the first African American female pit crew member in NASCAR's top level. Horton recruited her at Norfolk State University in Virginia, where she played point guard on the basketball team. She considered playing basketball overseas but thought she'd give NASCAR a try.
"It was tough at first," she said of the pit crew training. "My hands got so sore I had to soak them in ice."
Today she enjoys again being part of a sports team, traveling and the sheer excitement of the pit.
Ruben Garcia Jr., a young driver from Mexico, was able to begin racing in the United States after his D4D training. "Like many sports, this one requires a lot of financial support with sponsors and equipment vendors," he said.
Under Rev Racing, Garcia is a three-time NASCAR Mexico champion. He has also won two NASCAR K&N Pro Series East races in the United States and three NASCAR Peak Mexico Series championships.
Max and Jennifer Siegel have become important role models for minority youth interested in the sport.
"Before I was in the sport, as an African American kid, when Max took over DE Inc. after Dale Earnhardt Sr.'s death, I followed his career," said Hamilton of NASCAR, who grew up racing go-karts and thought he'd become a race driver.
In college, he earned an internship at NASCAR headquarters in Daytona Beach, Florida, and while he was there, he explored the business side of the sport.
"If I had not had Max as an example, I might not have researched the business side," Hamilton said.
He knows that the sport's reputation as an old Southern white competition and the regular appearance of Confederate flags at races might keep many minorities away.
But Hamilton said: "In colleges and universities, a lot of young minorities — even people I grew up with — see stereotypes and haven't been to a racetrack to see what it is today. I think it is the most welcoming it has been, and the Siegels have a lot to do with that."