Civil rights activist Reverend Al Sharpton went to a Pennsylvania prison to meet with rapper Meek Mill, who was put behind bars earlier this month for violating probation.
Standing beside Mill attorney Joe Tacopina, Sharpton addressed a crowd of reporters outside of Chester State Correctional Institution in Chester, Pennsylvania after meeting with Mill and said he visited him because he represents people who have been "victimized by abusive, probationary, parole systems that give room for judges to act way beyond what is necessary."
"If you can do this to a successful artist like Meek Mill, you can do this to many around the country," Sharpton said. "He is representative of far more than his stardom, he is a symbol of the abuse of the system that will violate you over nothing and end up ruining the potential and the ability to move forward in life."
Mill, whose real name is Robert Rihmeek Williams, 30, was sentenced to two to four years in state prison earlier this month for violating a probation agreement stemming from a 2008 gun and drug conviction. Philadelphia Common Pleas Court Judge Genece Brinkley said he would be eligible for parole after two years.
"I gave you break after break, and you basically just thumbed your nose at this court," she said to Mill during sentencing, according to the Philadelphia Inquirer.
Mill was arrested and charged with misdemeanor assault in March after an altercation at St. Louis International Airport. In August, he was arrested in New York City and charged with reckless endangerment after posting video on social media of him riding a dirt bike without a helmet. Charges were dropped in both cases as Mill agreed to community service. Prosecutors and Mill's probation officer had recommended to the judge that he not serve prison time.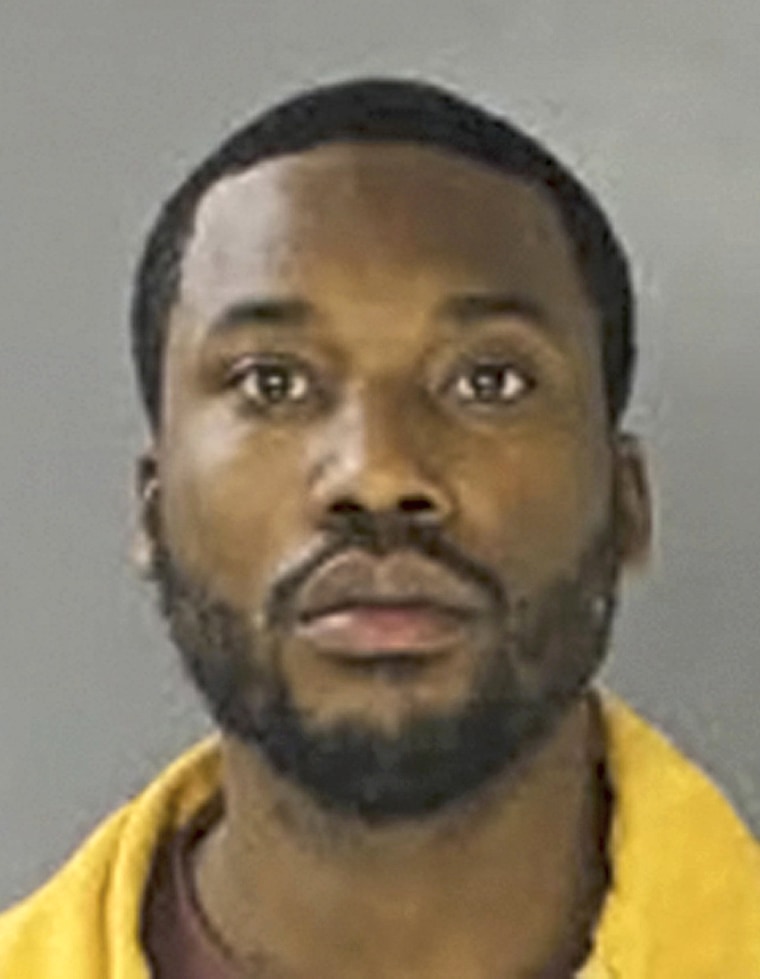 Sharpton, host of MSNBC's "Politics Nation" said he and Mill had a "very blunt talk," discussed the criminal justice system, and his case. Sharpton also called on Judge Brinkley to reconsider and step aside from the case. He said Mill seemed "very strong, determined and not bitter" and Mill told him let people know this case is not about him, but about everyone.
Tacopina said they filed an appeal on the sentencing two weeks ago, requesting Brinkley to reconsider her decision and recuse herself from the case because she "can't be just and partial." If there is no response by Dec. 5, Tacopina said, they will go elsewhere.
Earlier this month, in an interview with Billboard, Tacopina said Brinkley is "enamored" with Mill and "crossed all conceivable lines."
Brinkley has overseen Mill's case since 2007, after sentencing Mill up to 23 months in prison for charges including drug possession and carrying a firearm without a license. In February 2016, Mill was placed on a 90-day house arrest for violating his probation.
Mill's sentencing sparked outrage on social media, which spawned hashtag #FreeMeekMill and #Justice4Meek. A petition on Change.org calling for Pennsylvania Governor Tom Wolf to re-evaluate the case has garnered nearly 400,000 signatures.
Activists and celebrities, such as rapper Drake and comedian Kevin Hart, have spoken out in support of Mill. Former NFL quarterback Colin Kaepernick said he spoke with Mill, who said he was humbled by the support.
In a Facebook post, rapper Jay-Z called the sentence "unjust and heavy handed." He later said in a New York Times op-ed article that Mill has been "stalked" by the criminal justice system.