From the same city that birthed hip-hop masterpieces like Chance the Rapper's Coloring Book and Kanye West's The Life of Pablo, an emerging artist is developing a program for youth—making music that speaks to their ears and soul.
This fall, 20-year-old Southside Chicago native Maryiah Winding will spend her senior year at the School of the Art Institute of Chicago fine-tuning the framework on a music therapy program for Chicago public school youth.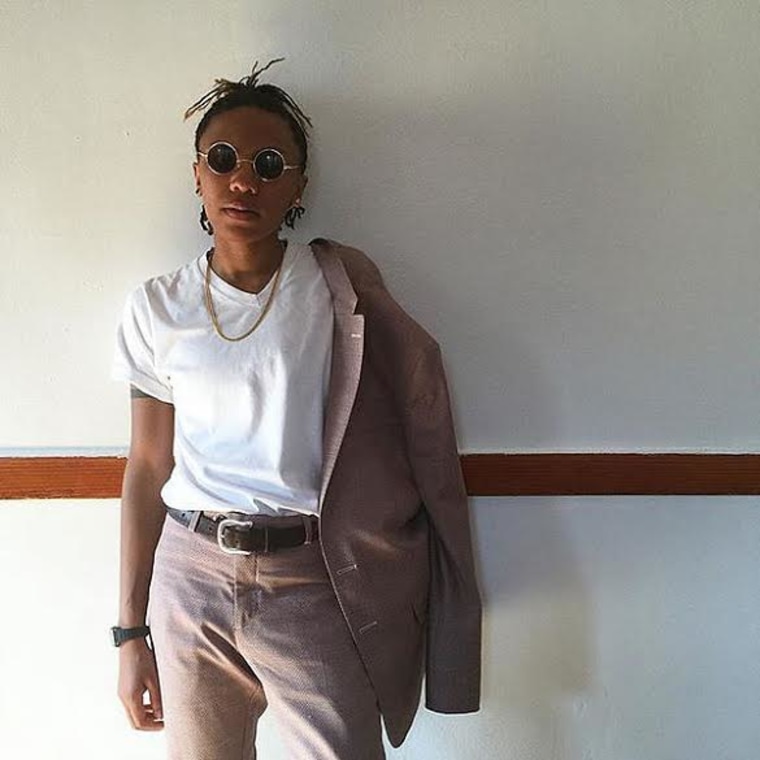 This program is not a part of her Fine Arts degree studies, but rather a passion project for Winding which stemmed from her own struggles. The program—known tentatively as Rap Therapy—will use hip hop as a vessel for healing and an expressive therapy for coping and releasing tension.
"I see hip hop as a more accessible form of counseling for youth who identify with hip hop culture," Winding said. "Within art therapy, there are all of these creative processes that are explored to meet different people where they are. If rap therapy was incorporated in one of those creative processes, it could definitely be beneficial to those communities."
From the impact of this project, Winding says she aims to bring acknowledgment for hip hop within the fine arts realm.
"I hadn't been happy in a long time, and I finally found a way to be happy and it was just to be myself."
Steve Mullen, an adjunct professor at SAIC who teaches in the Art and Technology department, agrees, saying the lack of inclusivity for hip hop within fine arts leads to devaluing its expressive legitimacy. They cite Kendrick Lamar's work as an example.
"My feeling is that Kendrick Lamar's To Pimp a Butterfly is one of the greatest pieces of musical creation ever in the history of music," Mullen said, "but because it's in a popular artform it's not gonna be put in the same category as Stravinsky's "Rite of Spring." They both have cultural value. They changed paradigms."
RELATED: Community College Nixes Idea to Limit Class Only to Black Students
Winding, formerly known as Awkh, now goes by the stage name Yung Assata which she says was inspired by the strength and courage of Assata Shakur. Shakur was an activist and Black Panther Party member who now is under asylum in Cuba, following a shootout on the New Jersey turnpike in 1973 that ended with an officer's death.
"She is a figure that an African American girl can look up to because she stood up for something," the young rapper told NBCBLK. "She was a rebel for a cause and I always feel like I'm pushing for something."
Winding's persistence is not only evident in her music and her efforts in this latest project, but also in the classroom. She is currently a Walter and Shirley Massey Scholar, a prize given to visionary thinkers and makers. Professors say she is always pushing the envelope in her assignments.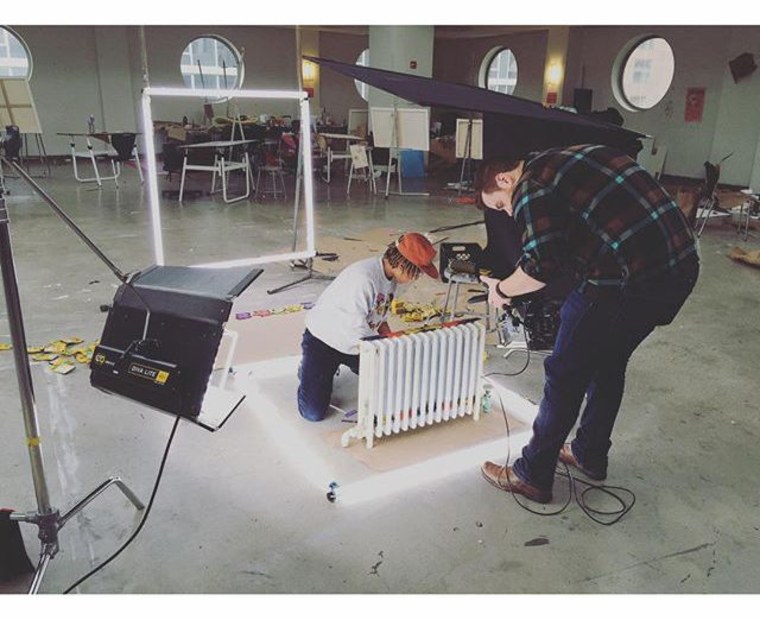 Mullen taught Winding while she was in her second year at the college. Mullen, who prefers the non-binary pronouns they and them, was initially impressed with not only how quickly Winding grasped the material, but also with the courage she displayed in her art.
"She showed a vulnerability that I don't see in young artists and pop styles," they said. "She grabbed a hold of me and I've watched her countless times do that same thing with many people. Certain talents that can kind of take over a room—she has that."
RELATED: Let's Talk About Race: #BlackLivesMatter Hashtag Actually Sparking Dialogue
Walter Massey, chancellor of SAIC, insists Winding's impact extends far beyond the classroom walls.
"We've gotten to know her personally over alumni trips, events and dinners," Massey said. "She's a wonderful ambassador to the school."
The support of her SAIC community has been an encouraging sign for Winding to keep going forward with her music and the development of the program.
"I would not be developing anything like this if I wasn't at a school like SAIC," the artist said. "My school and the students were a big part of the reason why I decided to keep doing this."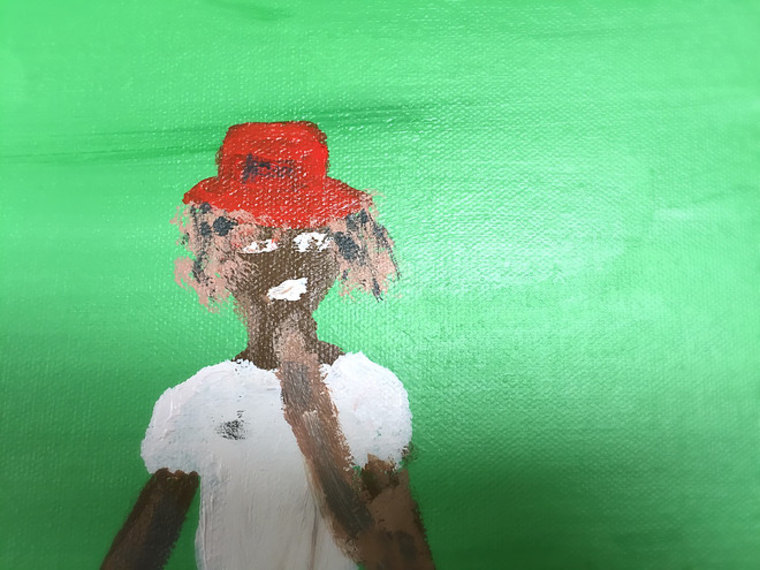 These moments have been crucial for Winding who says navigating the industry as a queer female rapper is not easy.
"The queer female rapper has never had a place within hip hop," the Chicago rapper said. "The woman has barely had a place in hip hop. If you're not re-sexualizing yourself, there's no place for you. But I do think the new age is breaking that a little bit."
Through music, Winding says she's learned to practice self-love and come to terms with her identity.
"Once I came out, I had to let all of that go," Winding shared with NBCBLK. "I hadn't been happy in a long time, and I finally found a way to be happy and it was just to be myself. People who don't want to deal with that won't and if they want to, they'll be around. It doesn't mean that it stops the friction outside, it just means that I'm still okay with me."
Over the summer, Winding met with administrators and professors at Northwestern University and the University of Illinois at Chicago to help her project go from the conception stage to execution. Her goal is to finalize a proposal by the end of her time at SAIC and secure funding so that it can be implemented in Chicago public schools.
"I'm from CPS (Chicago Public Schools) and I feel like this is something I would have needed — a lot of people who are from where I'm from would benefit from this," she said.