Just one month ago, Ilhan Omar made history as the first Somali-American woman elected to a Minnesota State Representative's seat amid a clamoring of media attention.
But when the young lawmaker visited the White House this week, what should have been an exciting afternoon for a novice politician turned ugly when she says she was called "ISIS" by a cab driver.
Omar, 34, was attending a state legislators' roundtable hosted by Valerie Jarrett to learn about implementing liberal policies in her home state. When she left the White House, Omar alleges that her driver threatened and harassed her.
"The cab driver called me ISIS and threatened to remove my hijab, I wasn't really sure how this encounter would end as I attempted to rush out of his cab and retrieve my [belongings]" Omar recounted on Facebook.
Omar later said on MSNBC's "The Rachel Maddow Show" that the cab driver appeared to be African and had an accent similar to some of her own family members. Omar, who is from Arlington and is familiar with D.C., said the abuse began after she suggested an alternate way to pull in to a hotel.
"He said, 'you shut up,'" Omar said. When she asked if he was talking to her, the driver allegedly said "Yes. What do you think, I would want to chauffeur around filthy people like you?"
Omar said the abuse continued while she was polite, and ended with the driver saying "I should remove your headscarf and see what you have hidden under it, you ISIS" before driving off.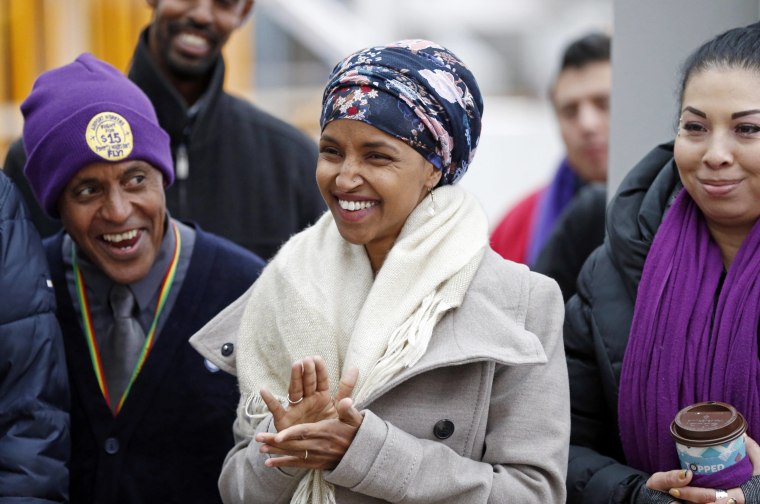 Omar's post was shared more than 1,000 times, and she said on the program she didn't expect such a large reaction to it. In her message, Omar wrote she was "subjected to the most hateful, derogatory, islamophobic, sexist taunts and threats I have ever experienced."
"I am still shaken by this incident and can't wrap my head around how bold [people] are becoming in displaying their hate towards Muslims," Omar wrote online.
She was right about intolerance becoming bolder. According to a report recently published by the FBI, hate crimes against Muslims rose by a staggering 67 percent in 2015.
Although the vast majority of comments on Omar's post were supportive, one male user wrote, "Stop exposing yourself to that dangerous situation. Next time dress better and walk with your brother, father, husband, uncle or any other male mahram. It will a man facing another man and not a man asulting (sic) a woman."
RELATED: Southern Poverty Law Center Reports 'Outbreak of Hate' After Election
Another man simply said, "you are not wearing complete hijab that is the reason."
One man questioned the incident entirely.
"You say you are afraid to file a police report because the driver knows your hotel. But you're not afraid to put this on Facebook and do media interviews. Doesn't add up," he continued, "How was the driver to remove your hijab while driving, he in the front seat and you in the back? Most cabs in DC have a plexiglass divider as well."
Last month, just after she had won her election to the state house, Omar wrote a letter to her supporters addressing fears about exactly this kind of bigotry.
"There is a part of me that wants to go inside my house, close the curtains and lock the door, so I can keep my family safe. But it is because of my three children that I cannot withdraw," she wrote.
"Somehow, we must confront the racism, xenophobia, misogyny, and homophobia that plagues this country. There are no easy answers, but we must find ways to try to end this cycle of hate."