To close out Women's History Month, an eclectic group of 14 women were honored the State Department's 10th Annual International Women of Courage Awards.
"Don't accept the unacceptable and wait for somebody else to step up," Secretary of State John Kerry told a large audience in the Loy Henderson Auditorium at the State Department on Tuesday.
Established in 2007, the award honors women from around the world who have exemplified exceptional courage and leadership in advocating for women's equality and social progress.
The honor is the only Department of State award that pays tribute to emerging women leaders worldwide.
The women honored yesterday from countries that included Sudan, Mauritania and Tanzania, were hailed as trailblazers by Secretary Kerry, Vice President Biden and four-star Adm. Michelle Howard as human rights heroes.
"Trailblazers matter because they give faith to those coming along," said Admiral Howard at the daylong awards ceremony and forum. Adm. Howard, who is African American, is the first female four star Admiral in U.S. history.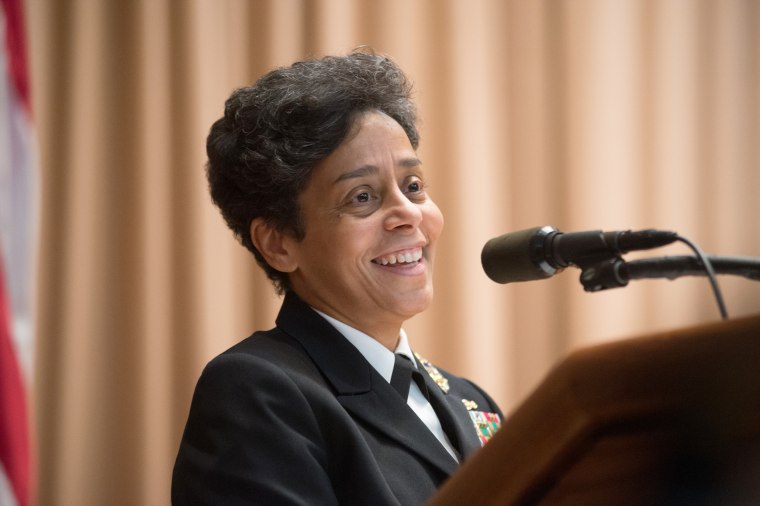 "Trailblazers are important, but they are only the beginning," she added.
Many of the women suffered abuse and arrest at the hands of governments they are seeking redress from or for exposing embarrassing practices about the nations they live in. In many nations, women's rights are not a popular subject and actions to improve women's rights are undertaken at great personal risk - particularly in nations where women are viewed as lesser than men for religious and cultural reasons.
Journalist Vicky Alice Ntetema went undercover in Tanzania to investigate the persecution of people suffering from albinism and the role of witch doctors in Tanzania.
"To suffer from albinism in Tanzania means a death sentence. Persons with albinism are persecuted, hunted down and targeted for their body parts because witch doctors tell their clients that if you bring body parts of persons with albinism we will make you rich and successful and even win elections," said award recipient and journalist Vicky Alice Ntetema, Executive Director of Under the Same Sun, Tanzania. "When I started the investigation I was very naive. I thought, this is my country but I didn't know much about what was happening,"
Ntetema has dealt with opposition to her investigation of human rights abuses against people with albinism and the subject of witchcraft, from the government.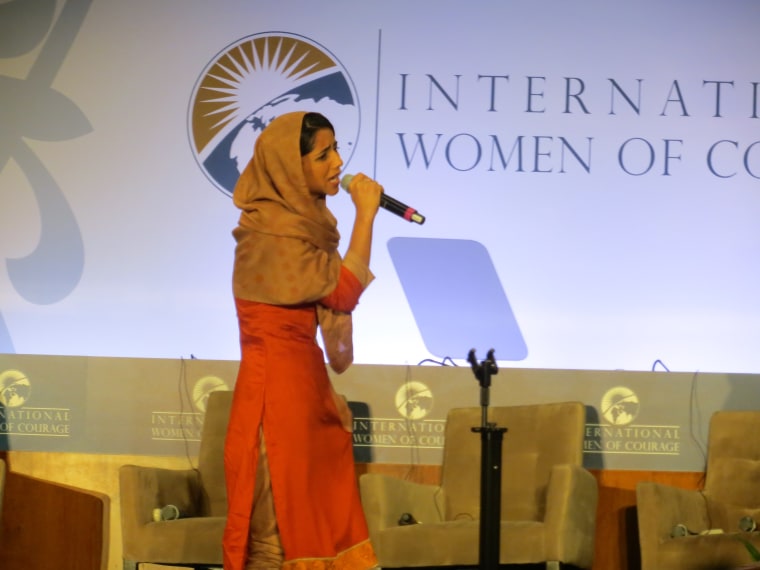 The forum also included three panels featuring past and present award winners and a performance by the artist Sonita Alizadeh, a rap artist from Afghanistan. She performed the song "Brides for Sale."
"There is not excuse, there are no apologies whatsoever for the unspeakable and immoral ways women are treated around the world. No religion, no culture, there is no excuse to not It is time to step away from "it's a cultural norm" abuse is abuse is abuse," the Vice President said Vice President Biden as he delivered a keynote address at the end of the day.
Former Secretary of State Hillary Clinton sent a message via pre-taped video. "To this day I draw strength from your stories of courage and commitment of protest and perseverance," Clinton said.
Other international Woman of Courage Award recipients included: Ni Yulan, Human Rights Activist, China; Latifa Ibn Ziaten, Interfaith Activist, France; Thelma Aldana, Attorney General, Guatemala; Fatimata M'baye, Co-founder and President of the Mauritanian Association for Human Rights, Mauritania; Zhanna Nemtsova, Journalist and Activist, Russia; Awadeya Mahmoud, Founder and Chair of the Women's Food and Tea Sellers' Cooperative and the Women's Multi-Purpose Cooperative for Khartoum State, Sudan; Vicky Alice Ntetema, Executive Director of Under the Same Sun, Tanzania; Nihal Naj Ali Al-Awlaqi, Minister of Legal Affairs, Yemen.