The hypnotic, pulsating music and raucous dancing that was born in the heart of Rio de Janeiro has made its way to the United States.
Performing the new "carioca funk" dance phenomenon that has swept through Brazil, musical group Dream Team do Passinho, arrived for the first time to the United States, dancing at the Brazil Foundation's Annual Gala in New York City.
With the upcoming 2016 Olympic Games set to take place next summer in Rio, there is new generation of Brazilians showcasing their emerging talent and taking on the role of cultural ambassadors.
"We are young, we are black, and we feel immense responsibility because we see the hope in these kids' eyes and we want to live up to it."
The young members of Dream Team do Passinho – Diogo Breguete, Hiltinho, Lellêzinha, Pablinho and Rafael Mike, all born and raised in the favelas and shanty towns outside of Rio, are joyous, enthusiastic, performers. Their love for music and dancing is infectious, and has drawn in millions of social media followers around the world.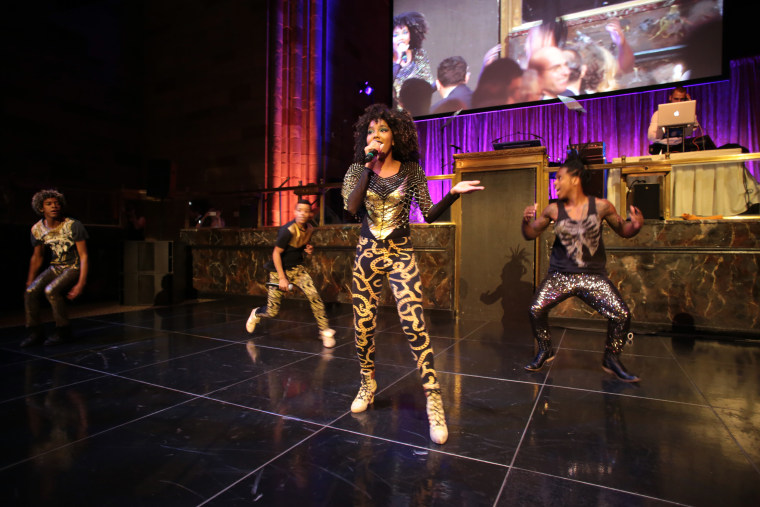 Much like samba, a dance created by African descendants in Brazil that eventually gained mainstream popularity, today's young Afro-Brazilians have Passinho. The "passinho", which translates to "small step", is a fusion of pop, funk and breakdancing set to Brazilian rhythms like frevo and samba.
What was once considered the dance of drug dealers and thugs, the passinho has gained massive popularity and spread rapidly beyond the walls of the favelas, shattering negative stereotypes.
Dance has created an opportunity for the young boys and girls to escape the social and financial barriers of the slums, and thousands of kids in Brazil look up to these entertainers.
"With that comes a social responsibility," says Rafael Mike the musical leader of the group. "It is very important for us to represent Brazil, and Rio, in a positive way. We are young, we are black, and we feel immense responsibility because we see the hope in these kids' eyes and we want to live up to it."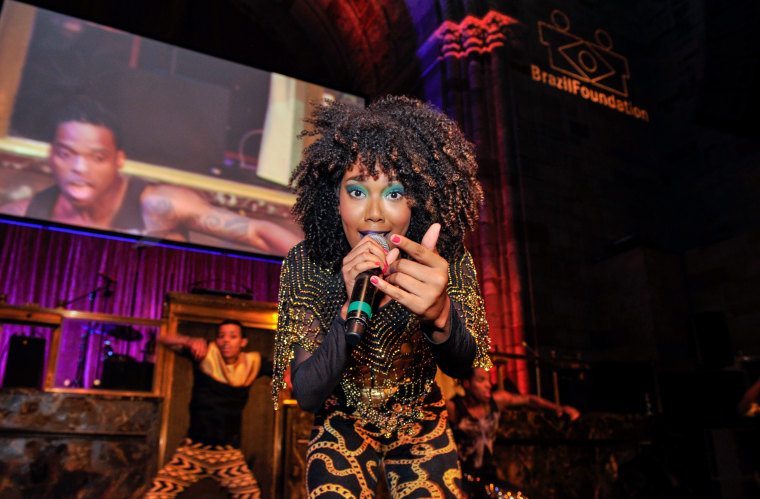 With tens of millions of YouTube views and collaborations with artists like Ricky Martin, the group released their first CD "Aperte o Play" (Everybody Hit Play) in April 2015.
The dancers each have their own distinct styles and ways of performing. Lellêzinha, the only girl in the group, is also an actress in a Brazilian soap opera for Globo TV and has been named L'Oréal Garnier Fructis' newest spokesperson in Brazil. Her exuberant confidence and talent belie her 17-years. She says it's the favelas that drive her strong self-assurance.
"Brazilians outside the favelas view us in a discriminatory way, so we feel like we don't owe anything to anyone," she says. "That gives us the freedom to create our own style, attitude and ultimately, the confidence to be whoever we want to be."
Whether on the streets of Rio, established landmarks of New York City, or the concert stages across the world, the single message of the group is that their dance is universal.
It's a simple dance and belongs to everyone. Most importantly, says Lellêzinha, the beauty and charm of the dance "come from being happy."