Katrina Adams is the first African-American president and CEO of the United States Tennis Association. She wants to make sure she is not the last.
The girl from Chicago's West Side fell in love with the game watching her older brothers play tennis at summer camp in 1975. The adults told her she was too young to play, but the then 6-year-old convinced them otherwise.
"I hit [the ball] over the net and I was hooked," Adams told NBC News.
The Northwestern University graduate spent 12 years on the Women's Tennis Association Tour, ranking as high as 67 in the world and No. 8 in doubles. Her best Grand Slam singles result was in Wimbledon in 1988, where she reached the fourth round.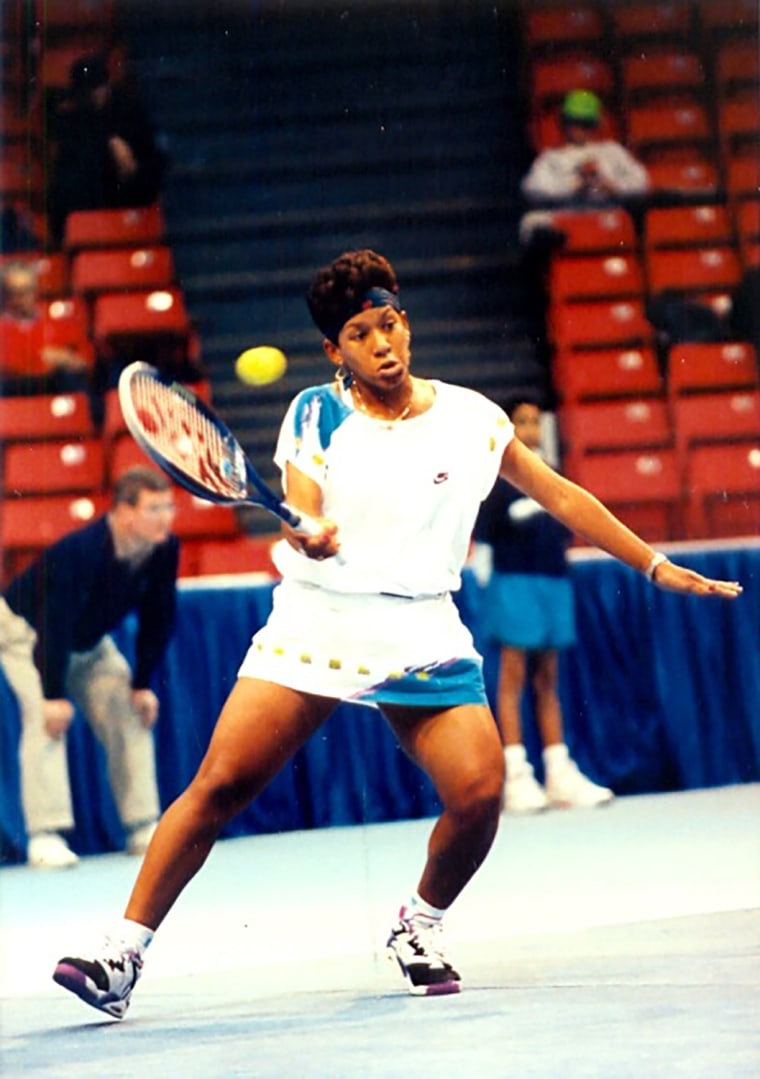 When asked about the challenges she's faced as a black woman in tennis, Adams appeared unfazed.
"I'm asked that question often," she said.
Adams said her friends on tour and doubles partners didn't look like her, but that she never experienced racism. She said her father, a public school teacher, kept a protective eye on her.
"I would assume that my dad perhaps probably took the brunt end of that for me if or when there were occasions that it was apparent, but I was very fortunate," she said.
Being one of the only black girls on the court did not deter Adams. If tennis taught her anything, it's that you have to work hard. You have to learn how to deal with your emotions. How to deal with adversity.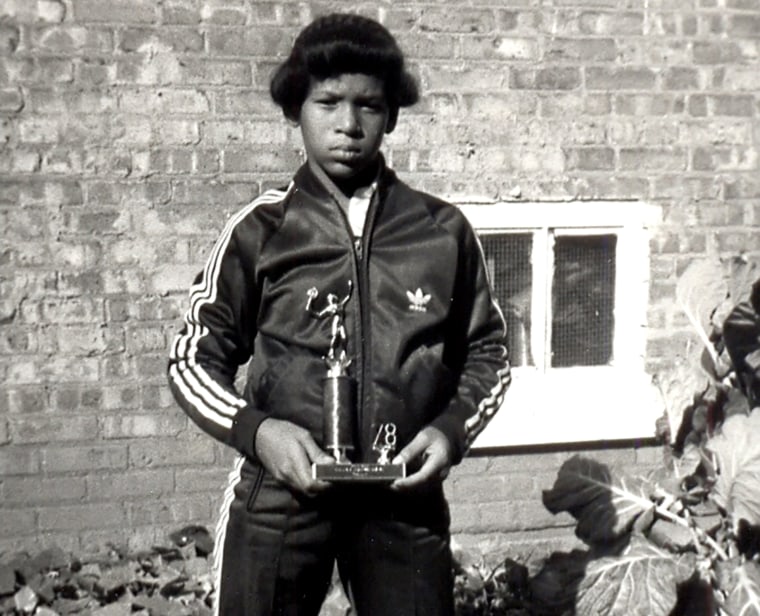 "When you look at what Venus and Serena [Williams] have accomplished in the 20-year span that Venus has been out here — you look at all the African-American women that are out there — they probably had a Venus or Serena poster on their wall, and they grew up idolizing them," she said. "I didn't really have that person."
Adams has watched women of color grow increasingly visible in the sport in recent years. On Monday, three of them — Venus Williams, Sloane Stephens, and Madison Keys — all advanced to the quarterfinals for the first time in U.S. Open history. After defeating Williams on Thursday, Keys will face off with Stephens for the Grand Slam title on Saturday. Adams is currently overseeing the competition in Queens, N.Y., which is one of the biggest tennis events in the world.
"I look at them and I'm very proud of their success," said Adams. "I understand that their road probably hasn't been as easy as some of the others'."
Adams knows what it's like to be seen as a minority in the sport.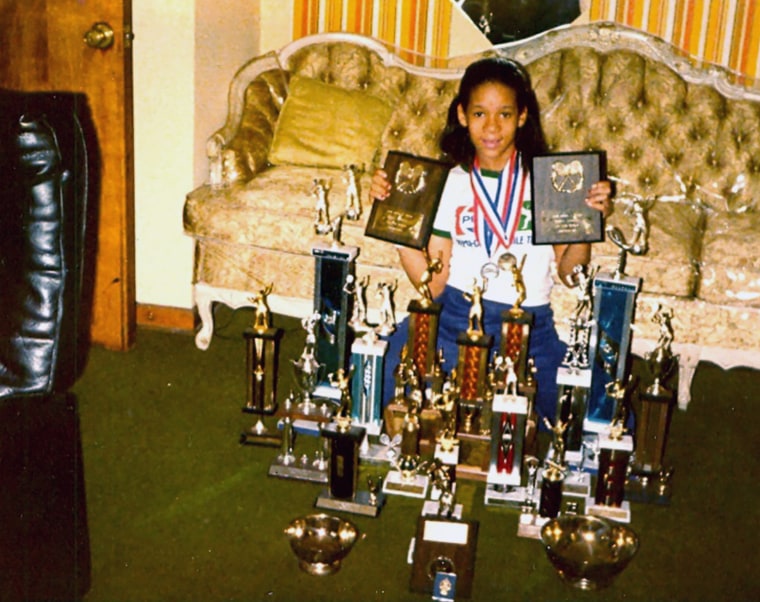 "I was a player who was vying to do exactly what everyone else was doing, and I happened to be black," she said. "And I'm pretty sure that they go into that thinking the same thing."
Adams noted that while tennis has seen an influx in black girls and women, it has yet to attract more boys from that demographic. She said a black man hasn't won a Grand Slam since Arthur Ashe won Wimbledon in 1975.
Related: New Starbucks COO Rosalind Brewer Is First Woman to Hold Position
Part of the challenge, she said, is getting the pressure off those players to be "The next Arthur Ashe."
"They just need to be them," Adams insisted.
"I think we need to dispel the color issue of having to be the next person as opposed to applauding these athletes for achieving what they've done no matter what their circumstances are."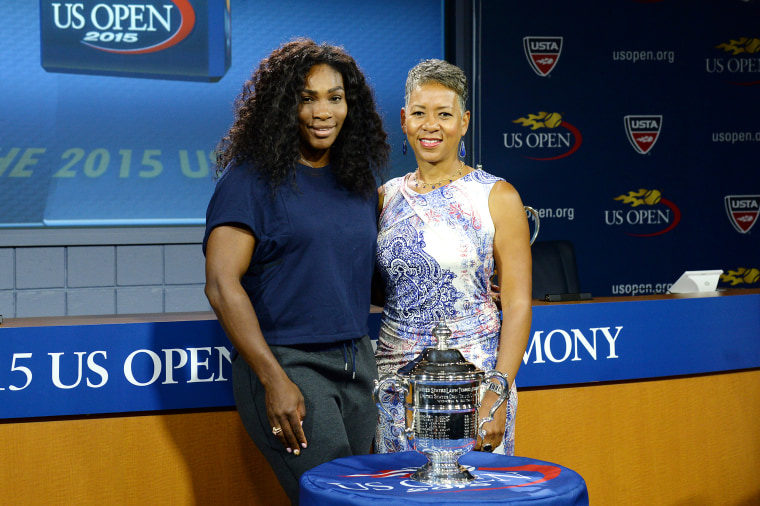 She said it's tough getting African-American boys interested in tennis.
"Between basketball, football, baseball, boxing — sports that they see everyday, or sports where they see a spokesperson from those sports on commercials…they're not seeing themselves in our sport," she said.
Adams, who was elected chairman, CEO and president of the USTA in 2015, said her proudest accomplishment has been bringing diversity to the game.
"I think what I've done is allowed a nation of tennis players to come together and enjoy the sport better," she said. "Because as a national governing body, they're feeling like they're being embraced — that everybody is being embraced, not just a sector or a group of people."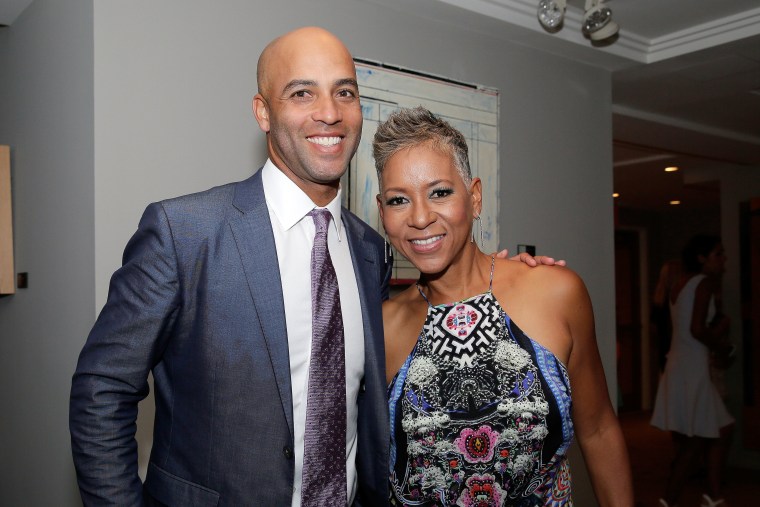 Adams has always been passionate about working with kids. She serves as the executive director of the Harlem Junior Tennis and Education Program, a grassroots organization that introduces inner city kids to the sport. Helping them requires more than putting a racket in their hand, she explained — it's about getting them into college.
"It's really about making sure that we're teaching the entire child," she said. "We had great success for the last 45 years of kids going off and getting college scholarships from Ivy Leagues down to community colleges."
Adams said her focus for the USTA is an initiative to get more Latino youth onto the courts. She's passionate about developing young tennis players, she said, because she used to be one. She recalled a coach from her childhood who took the time to play against her once or twice a week, because he saw her potential.
"Someone had to lend me a hand or two to pull me forward," Adams said. "I feel it's my duty to make sure I do the same."