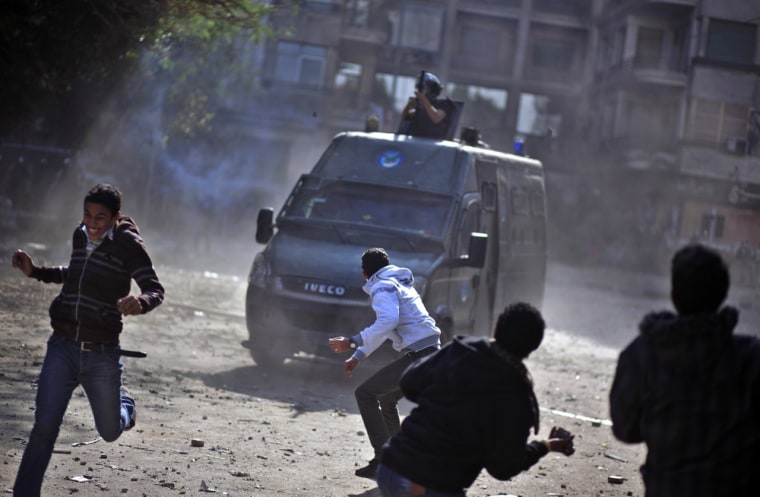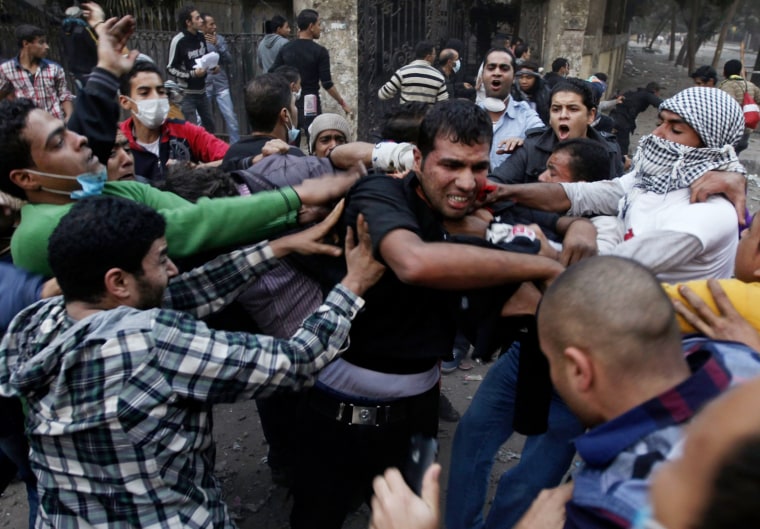 Reuters -- Hundreds of demonstrators were in Cairo's Tahrir Square for a sixth day on Wednesday to demand that President Mohammed Morsi rescind a decree they say gives him dictatorial powers, and two of Egypt's top courts stopped work in protest.
But in a move that one Muslim Brotherhood official said could help resolve the worst crisis of Morsi's five-month presidency, the assembly drawing up a new constitution said it would complete work on a final draft on Wednesday.
The official said the final draft could go to a popular referendum by mid-December. If approved it would cancel the constitutional declaration that extended Morsi's powers and sparked street protests that drew tens of thousands on Tuesday. Brotherhood and other Islamists have called for a rally backing the president on Saturday. Continue reading.
Analysis: Egypt learns the art of politics amid protests challenging Morsi's decree
Previously on PhotoBlog: