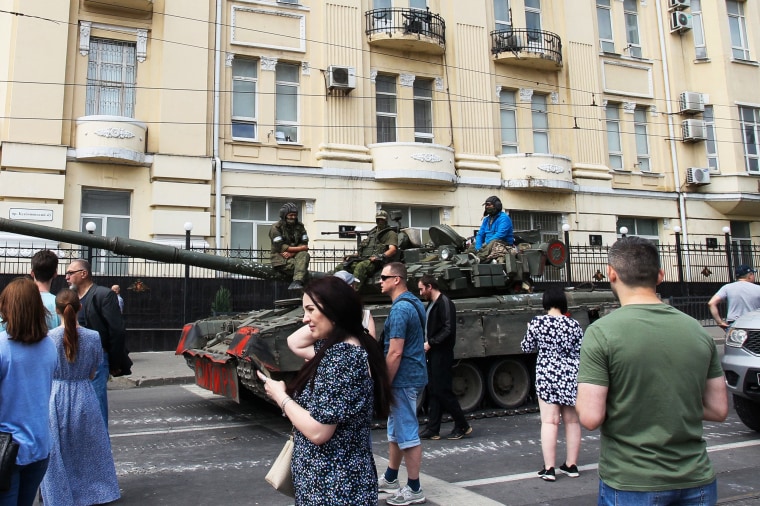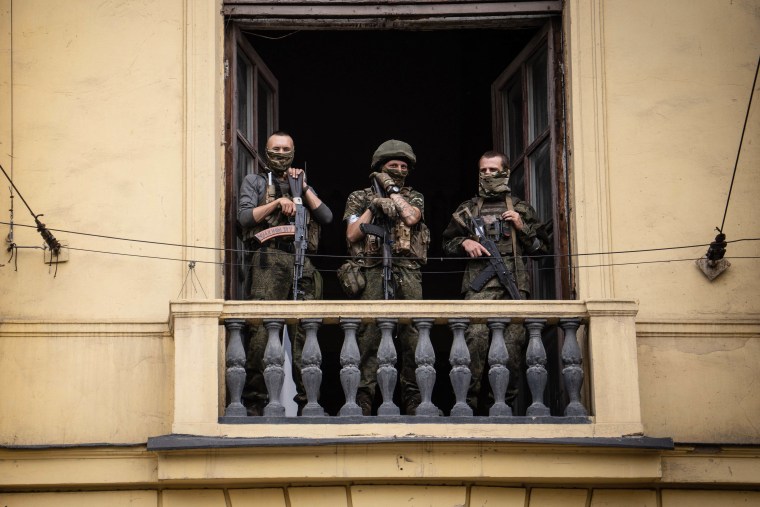 In the chaos of the armed revolt, some fighters were pictured taking time to grab a coffee or sit down at a restaurant.
They were not so welcome everywhere, as Russian authorities who had once backed Wagner and Prigozhin came out against their rebellion.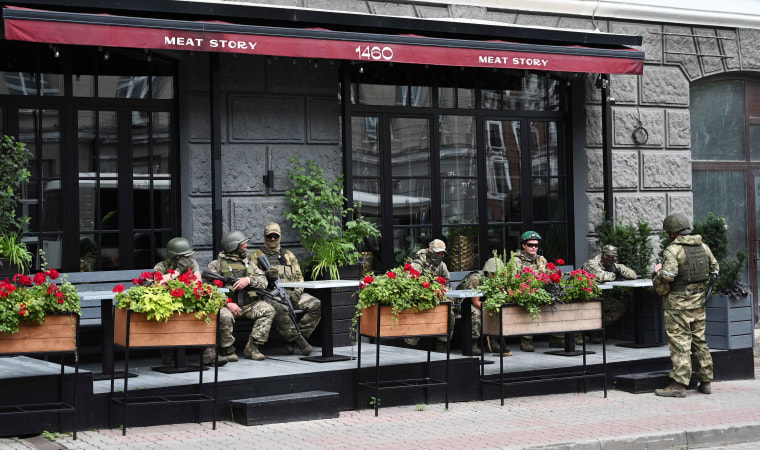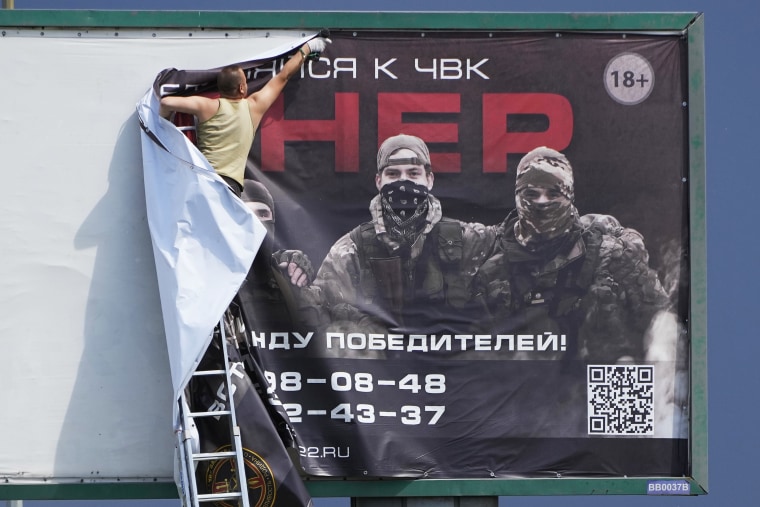 As the rebels swept north, "anti-terrorist" regimes and emergency security measures were imposed in Moscow and elsewhere.
Checkpoints were set up on key roads, while public events were canceled and central areas closed in many cities.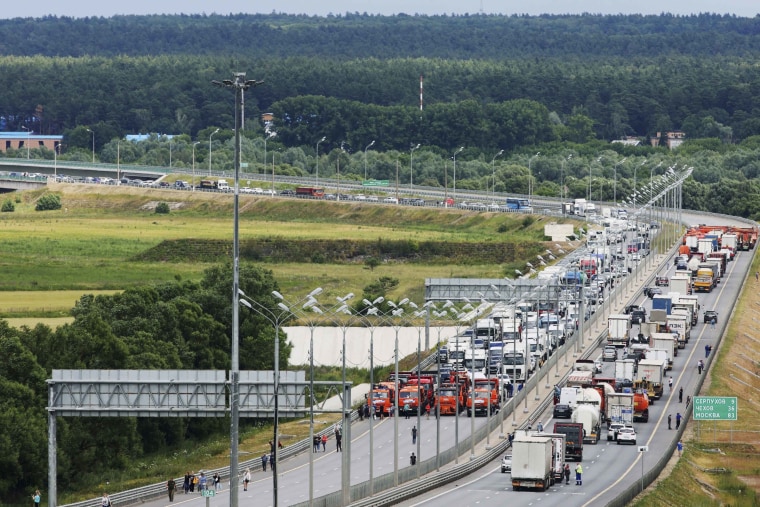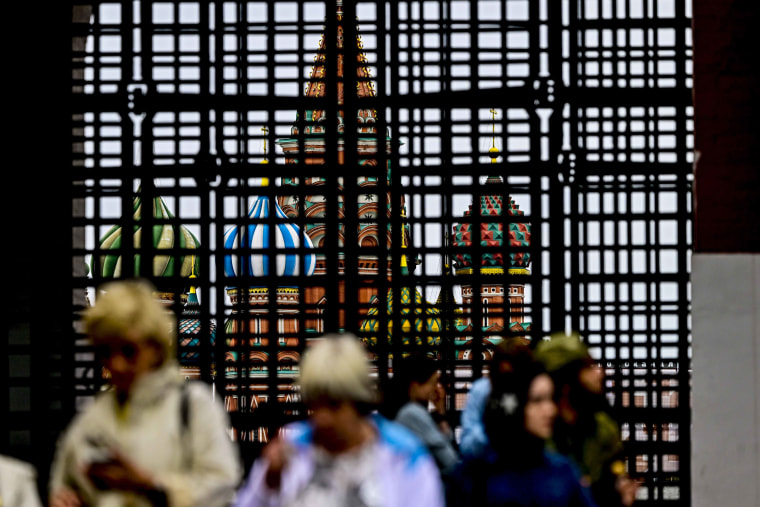 Putin addressed the Russian people on Saturday, decrying the uprising as 'treason' and vowing to crush the rebellion.
But such a direct threat from a former ally exposed major cracks in Russia's leadership.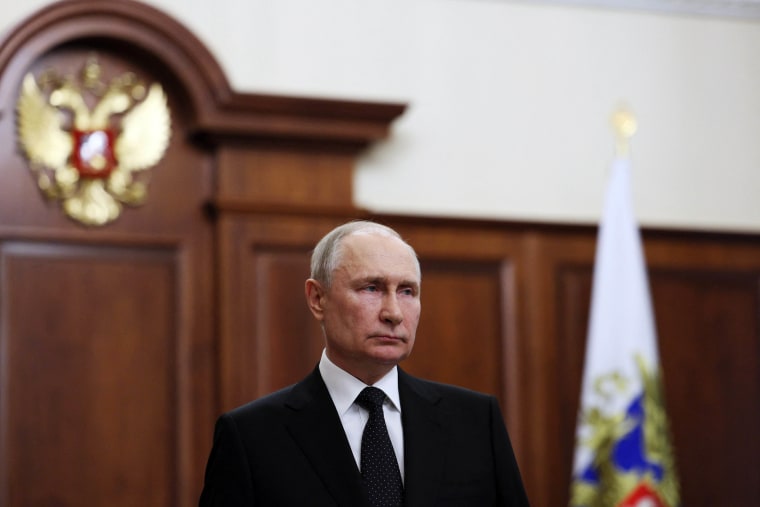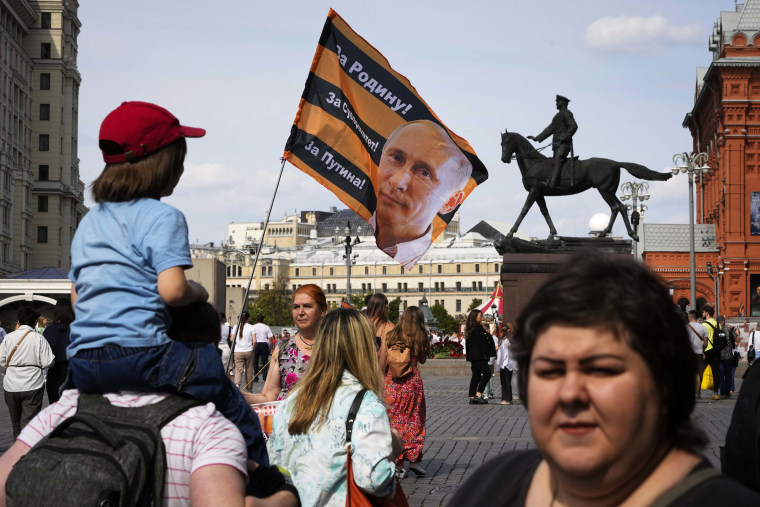 Prigozhin's decision to turn back from Moscow and abandon the rebellion left many across the world puzzled.
It was unclear what might come next for the mercenary leader and the man he so openly defied, but it will not have gone unnoticed in the Kremlin that the rebels departed to cheers in Rostov.