Ruby Franke, the mother of six behind the family YouTube channel "8 Passengers," has been charged with six counts of felony child abuse by the Washington County Attorney in Utah, a spokesperson for the attorney's office confirmed to NBC News on Tuesday.
Franke and her business partner, Jodi Hildebrandt, were arrested last week after law enforcement found Franke's 12-year-old son emaciated and with open wounds and duct tape on his wrists and ankles. The boy had climbed out of a window of Hildebrandt's home and ran to a neighbor house for help, according to a probable cause affidavit acquired by NBC News. 
Franke's 10-year-old daughter was found at Hildebrandt's home in a similar malnourished condition, according to the affidavit. Officials said the condition of the children was so severe that they were transported to a local area hospital. Franke's four minor children were taken into the care of Utah's Division of Child and Family Services. 
Hildebrandt was also charged with six counts of felony child abuse. Each count carries a prison sentence of up to 15 years and a fine of up to $10,000, the county attorney told NBC News in an emailed statement.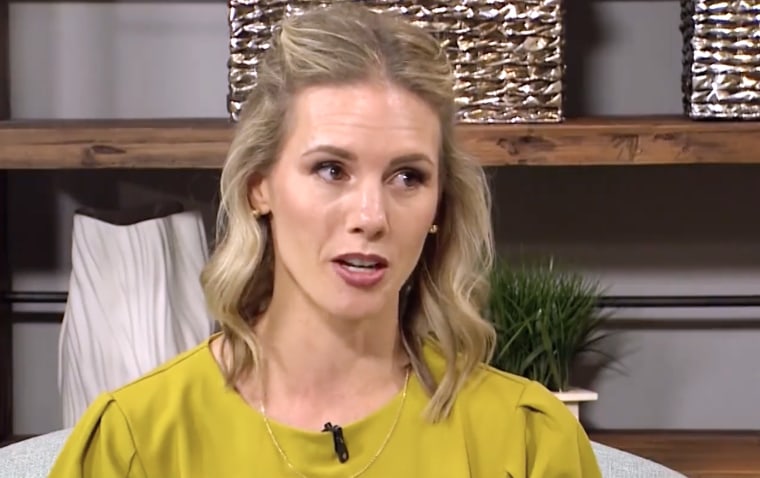 "There are two juvenile victims in these cases, and each defendant is accused of causing or permitting serious physical injury to the victims in three different ways: (1) a combination of multiple physical injuries or torture, (2) starvation or malnutrition that jeopardizes life, and (3) causing severe emotional harm," the county attorney said. 
Franke and Hildebrandt are still in custody, according to the Washington County Sheriff's Office website. 
A lawyer for Franke did not immediately respond to a request for comment. It is unclear whether Hildebrandt has retained representation. Both are expected to appear in court for their hearings on Friday, according to the probable cause affidavit. 
Franke rose to prominence in 2015 through the "8 Passengers" YouTube channel, which featured her, her husband, Kevin, and their six children. The channel had a following of nearly 2.3 million subscribers before it was taken down earlier this year. Ruby Franke frequently collaborated on parenting and relationship advice videos with Hildebrandt for ConneXions, Hildebrandt's life coaching service criticized for its extreme teachings, including rejecting children who do not abide by their beliefs. 
YouTube confirmed to NBC News last week that it had terminated two channels related to Franke.
CORRECTION (Sept. 6, 2023, 11:52 a.m. ET): A previous version of this article misstated whom among Franke's children were taken into the care of Utah's Division of Child and Family Services. It was her four minor children, not her four other children (she and her husband have six children total).