Former UFC champion Conor McGregor knocked out the Miami Heat mascot in a midgame bit that went wrong.
Burnie — more specifically, the man who occupies Burnie's costume — briefly sought medical attention Friday night after taking two punches from McGregor during a third-quarter stoppage of Game 4 of the NBA Finals between the Heat and the Denver Nuggets.
The Heat said Saturday that the employee, who was not identified, received pain medication and was resting at home.
McGregor was there as a promotional gimmick for a pain-relief spray — and was booed by many in the Miami crowd even before the bit started.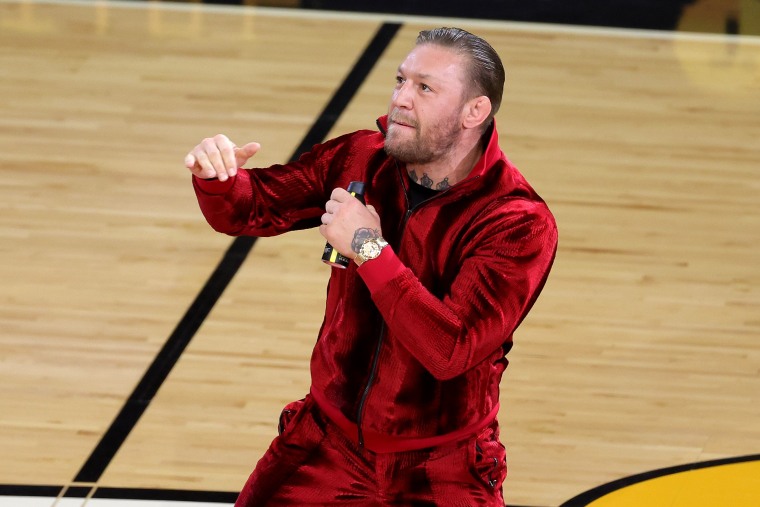 The flame mascot was wearing oversized boxing gloves and a robe akin to what a fighter would wear entering the ring for a bout. McGregor hit Burnie with a left hook, knocking him down, then punched the mascot again after he hit the floor.
McGregor then tried to "spray" the mascot with the pain-relief product, while several members of the Heat's in-game promotional team dragged Burnie off the court.
McGregor hasn't fought since injuring his left leg in a loss to Dustin Poirier at UFC 264 in July 2021. His last win came in January 2020.